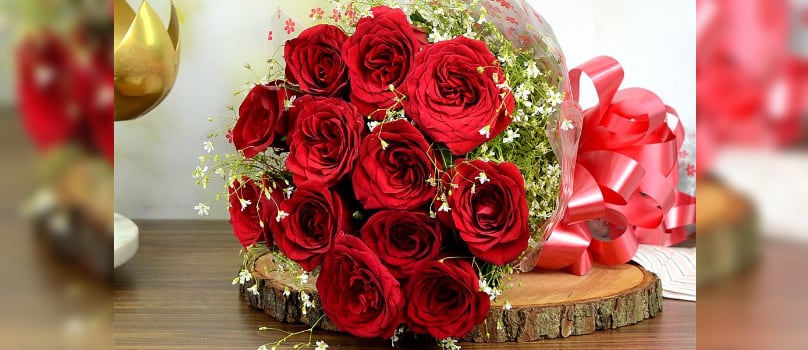 "Flowers are the sweetest things God ever made..." ~Henry Beecher
Since ages, flowers are considered as the oldest tradition of conveying special feelings or emotions to special people. The charming innocence and freshness of flowers make it a best gifting idea for all important occasions or festivals. It is suitable for all ages and relationships. From a single red rose to an exotic arrangement of rare purple orchids, flowers enthrall everyone with its beautiful presence. Flowers are also given as a token of love or regard. Flowers are used for a wide range of occasions and celebrations which encompass the whole life of a human being. From the birth of a newborn to wedding ceremony to marriage anniversary to death, flowers are considered as the best gift everywhere. Even with the passing time, Indians living outside India send flowers across India as their exclusive gifts on various significant occasions and festivals.
So, if you are thinking how to send flowers to India, then here you can find some helpful information. Catering to the varied demands of the global customers, an increasing number of online florist shops are coming up with their brilliant arrangements of flowers. GiftstoIndia24x7.com is one such online gifting company which specializes in delivering beautiful flowers to India. Flowers are the true symbols of beauty. They epitomize purity and sanctity. Each flower that is sent holds a special meaning. Every flower with its unique freshness and smell, can win even the stone-made heart. There are various occasions when one can send flowers India to his/her near and dear ones to express warm regards and convey best wishes.
Flowers are stated as the best mode of expressing deepest emotions, love and care to another person. Speak your heart out with a red rose to your beloved. Say "Be mine" through an exotic bouquet of 501 red roses. Make the moment magical as well as passionate. If it is your friend's birthday then send a life size arrangement of Gerberas, roses and lilies as birthday flowers to India. One can also send flowers to the family members on any special occasion as his/her exclusive gifts. Flowers are the best gift on weddings or anniversaries. Send a beautiful flower basket to your parents on their 25th wedding anniversary and floor them with your truest love for them.
When it is Valentine's day, then the first and last option that come to the mind is flowers, preferably red roses. Without a stunning bunch of red rose, the Valentine celebration remains incomplete. Unveil the Valentine passion by sending a bouquet of 24 white roses with a red rose in the middle as your romantic gift to India to the person you love. You can send flowers to India from a vast collection of flowers and flowers arrangements offered at GiftstoIndia24x7.com. Celebrate the moment of boundless joy with a hand tied bouquet of mixed carnations.
In the moments of unfathomable grief and pain, condolence flowers best convey the bereaved thoughts of sympathy and comfort. A condolence wreath of white gerberas soothes the pain like nothing. So, make every moment of the lives of your closest ones more meaningful by sending flowers to India through GiftstoIndia24x7.com. This company is there 24x7 to help you to send flowers to India online on any given day and time.