When is Onam in 2015– The Day to Celebrate the Harvest Festival
Sun
Mon
Tue
Wed
Thu
Fri
Sat
1
3
4
5
6
7
8
9
10
11
12
13
14
15
16
17
18
19
20
21
22
23
24
25
26
27
28
29
30
31
Onam is one of the biggest festivals in South India. It's a harvest festival which is mostly celebrated in God's own country, Kerala. This popular Indian festival exemplifies Kerala's culture and their rich cultural heritage. It lasts for 10 days and there are many rituals and traditions that go into making the festival a grand affair. It's a great occasion for sending gifts to India for your loved ones. So when is Onam in 2015? This year Onam is going to take place from 28th of August, Friday.

The history of Onam

This wonderful festival was started as a sign of respect to King Mahabali who happened to be an Asur (a negative being) but ended up becoming a Sur through his hard work and virtue. It is said Kerala had flourished under him and every single person in the state was content. Not a single person went to bed without food under his rule and always found help from the great kind. The myth of King Mahabali is one of the most inspirational stories you will ever hear and it ends with him sacrificing himself for all the people – unbroken and true to his promises. As a reward for all his sacrifices the people of Kerala have been celebrating his life through this festival. Onam celebration have always been lively and full of life – just like the King Mahabali himself.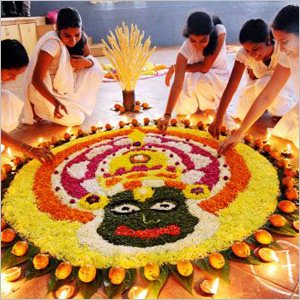 Gifting ideas for Onam

Onam is one of the largest festivals which is celebrated with glory and enthusiasm in India. You can cherish your loved ones even if you are far away from them with exclusive Onam gift ideas. We have prepared a list of gifts that can bring smile on the face of your dear ones on this major Indian festival.

Dry Fruits

Dry fruits are one of the most commonly gift items which can make a celebration grand. They are excellent treats for your friends and family alike. Your dear ones will love to receive delectable dry fruits as a gift on this Onam. An attractive dry fruits combo containing 100gm almonds and 100gm cashew is truly a gift which your loved ones will never forget.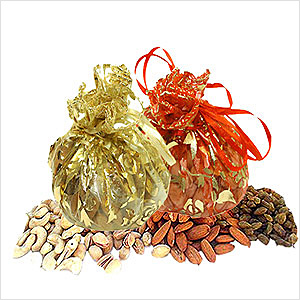 Sweets

No celebration is complete without sweets. So, make the celebration of Onam grand by sending your loved ones delectable sweets this Onam. Make your friends and family members happy and smile with a box of tasty sweets which includes ladoo, kesar peda, kaju pista barfi, rasgulla, badam and kesar barfi.




Spiritual Gifts

Delight your near and dear ones this Onam with spiritual gifts. You can gift your loved ones beautiful shagun coins, spiritual hampers and puja thalis on this major Indian festival. This gift will add to the warmth and splendor of Onam for your loved ones.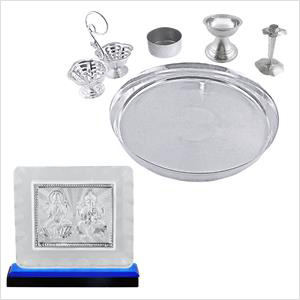 Chocolates

Chocolates make perfect gifts for any occasion and Onam is no exception to the rule. Delectable Chocolates which comes in an attractive box can cherish your loves ones on this popular and major Indian festival. The chocolates are beautifully arranged in a decorated tray with traditional embroidery around it. It's perfect for the festive season of Onam and can be shared among your loved ones who will surely love receiving this wonderful gift from you.




Onam is a festival with a history that will make anyone feel hopeful. The sacrifices of King Mahabali are still remembered by the people of Kerala and brings Indians closer to each other during this amazing festival. Celebrate Onam with great joy and enthusiasm with exclusive gift items.