When is Onam in 2014?
ONAM 2014, 7th September, 2014
| | | | | | | |
| --- | --- | --- | --- | --- | --- | --- |
| Sun | Mon | Tue | Wed | Thu | Fri | Sat |
| | 1 | 2 | 3 | 4 | 5 | 6 |
| 7 | 8 | 9 | 10 | 11 | 12 | 13 |
| 14 | 15 | 16 | 17 | 18 | 19 | 20 |
| 21 | 22 | 23 | 24 | 25 | 26 | 27 |
| 28 | 29 | 30 | | | | |
Onam is the most vibrant festival which is celebrated with great enthusiasm and fervour throughout Kerala. Observed on the malayalam month of Chingam, it reveals a wide variety of Keralian customs and traditions. The whole state irrespective of caste, creed or community gets indulged in this spirited carnival. Predominantly a harvest festival, Onam fosters peace, prosperity and fortune for all.

In the year 2014, the auspicious festival of Onam will be celebrated on 7th September. It falls on Sunday.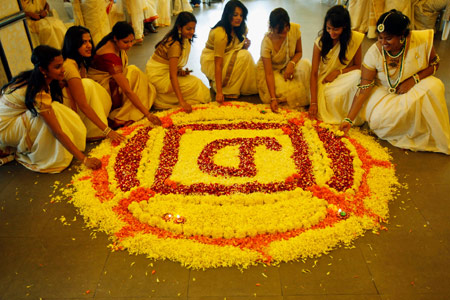 According to Hindu mythology, the pre-historic king Mahabali heralded the golden age of the malay kingdom. He was deeply concerned and sympathetic for his subjects. He took extensive measures to end sorrow, poverty and disease in his realm. Every Keralite believe that as he was deeply attached to his people, his pious soul visits his kingdom once in a year during the festival of Onam.
To honour the king, this 10 day ritual celebrates the glorious past and prays for a flourishing future.

Customs and Celebrations:-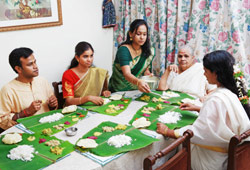 The beautiful landscape of Kerala becomes more radiant during Onam. The distinct customs associated with this harvest festival makes the celebration remarkable. It encompasses various dynamic activities. Onam starts with the traditional decoration of the floor with flowers. Known as Pookalam, this floral decorations are known for their regal beauty. After the completion of the morning rituals, the whole family prepares for the grand feast together. Known as Onam Sadya, it constitutes all the customary dishes. These palatable food are served over banana leaves which are enjoyed together. Various traditional dance forms are performed during this 10 day long carnival. Among them, the most popular are Thiruvathira, Kummattikali and Pulikali. Thiruvathira is the orthodox manifestation whereas Kummattikali and Pulikali are the frolic performances with colourful masks. Vallamkali, the snake boat race is one of the most anticipated event of Onam. It is viewed and enjoyed by a huge number of spectators.

Popular gifts Of Onam:-
On this joyous occasion of Onam, convey your heartfelt wishes to your dear ones with endearing gifts. GiftstoIndia24x7.com has brought a profuse collection of delightful presents which would escalate the true essence of this gala carnival.

Flowers: Wish your relative and friends in India "Happy Onam" with a bunch of fresh Flowers. Their effervescence along with their invigorating aroma will convey your sincere love and emotions. Available in different gorgeous arrangements, these blooms can be used to decorate the house on this auspicious occasion.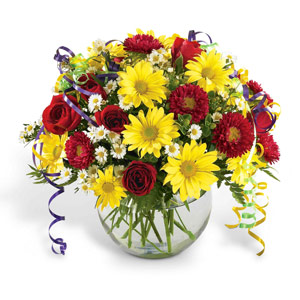 Sweets: Fill the heart of your adorables with ethereal joy by gifting these sweet delicacies. These mouth watering confectioneries are much adored as they signify happiness and prosperity. Select from the wide variety of sweets accurately arranged in different categories. Your thoughtful gift will be highly cherished and will make your warm presence felt back in your home.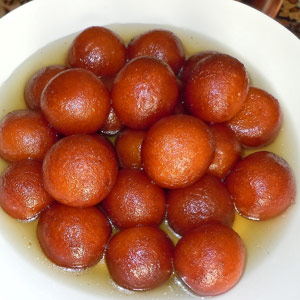 On the propitious occasion of Onam, everyone adorn themselves in new traditional attires. Share the magnificence of this spirited festival by surprising your relatives and friends with a new gorgeous ethnic wear. With these conventional gifts, your thoughtful gesture will make the celebration momentous.

The most spectacular festival of Kerala conveys the message of unity, prosperity and ebullience. Greet your dear ones with your adorable present and enrich the spirit of Onam which is known for its unique luminosity.