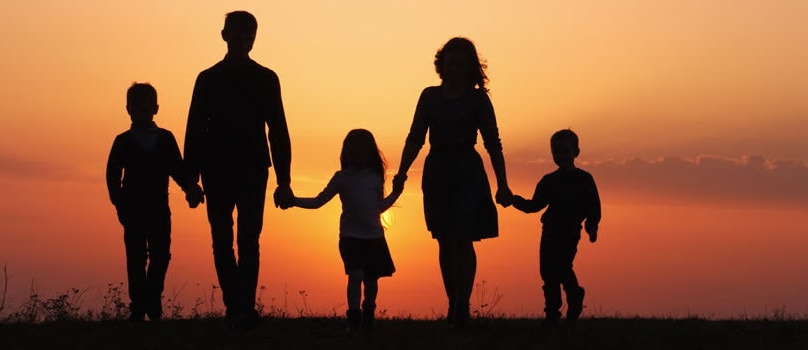 Image Credit : shutterstock
There is a common saying that 'family comes first'. Family Day is knocking at the door. Celebrating Family Day is essential for better living in this busy world and also to spend quality time with your family members. In many countries such as US, Canada, and UK, it is declared as a public holiday. Today, the trend has reached India and people have started celebrating Family Day with great enthusiasm and fervor. So when is Family Day in 2015? In India it will be celebrated on 15th May, Friday, 2015.
The Celebration
Family Day celebration includes a wide range of events like seminars, meetings and workshops organized at local and national levels. The event is celebrated with a special symbol comprising of a circle in solid green color along with a red colored image when it comes to international level. The red colored image comprises of elements such as a house and a heart representing a family. The symbol and the image specifies the importance of families in society.
Amazing and Exciting Gift Ideas for Family Day
Gifts are undoubtedly a great medium to express your appreciation and care for your loved ones. Like other occasion, Family Day is considered to be incomplete without gifts. It is hard to deny that an exclusive gift item can bring smile on the face of your loved ones. So, time for you to choose a perfect gift item among some amazing Family Day gifts to India ideas.
Dining Vouchers
It is true that good food can add joy to the celebration. Gifting exclusive dining vouchers to your family members will be a fantastic idea to make your family members feel special on this special day. Make this Family Day special by dining with your loved ones on a perfect restaurant.
Flowers
Beautiful flowers can make an occasion bright and happy. Gifting a designer flower bouquet on this Family Day will be a great idea to make your family members smile and happy.
Home Decor Items
If you are confused about what to give as a gift to your loved ones on this Family Day, then you can simply go for the best home decor masterpieces. A perfect and beautiful home decor item can evoke happiness and togetherness in your life.
Photo Frames
Since it is a family day, photo frames serve as the best option for gift. These frames are known to be extremely beneficial in putting together memories of a family. You can go for cluster or a group family picture frame with lights for enhanced effects to make this occasion special and memorable.
Personalized Mugs
These days, many people go for personalized mugs with personal pictures and quotes on them. You can get these mugs in all shapes and sizes. Cherish your dear ones by sending this mug on this family day.
Now that you know when is Family Day in 2015, it is time to celebrate it in style and with the entire family. Thinking of sending gifts to India on this Family Day? Then time for you to opt for online shopping now.