Guru Poornima 2015: Honour The One who Enlightens You
Guru Poornima 2015 Calendar
| | | | | | | |
| --- | --- | --- | --- | --- | --- | --- |
| Sun | Mon | Tue | Wed | Thu | Fri | Sat |
| | | | 1 | 2 | 3 | 4 |
| 5 | 6 | 7 | 8 | 9 | 10 | 11 |
| 12 | 13 | 14 | 15 | 16 | 17 | 18 |
| 19 | 20 | 21 | 22 | 23 | 24 | 25 |
| 26 | 27 | 28 | 29 | 30 | 31 | |
For people who are curious to know when is Guru Poornima in 2015, it is on 31st July, Friday. Guru Poornima also known as Vyasa Poornima is the birthday of Guru Veda Vyas. It is an Indian festival dedicated to all spiritual and academic teachers, celebrated both by Hindus and Buddhists alike. This ritual is ceremoniously observed on the full moon day of the Hindu month of Ashad, which is between July to August (Shukla Paksha). It is a day to express gratitude to one's teacher, "guru" or mentor for all the guidance and knowledge.

Myths and History about Guru Poornima

Guru came from the Sanskrit word meaning 'remover of the darkness'. That is to say, one who dispels the ignorance and leads to the path of knowledge. Guru Poornima is meant to pay tribute and shower utmost adoration, respect for the one who like the phrase in Upanishad, which says 'Tamaso Ma Jyotirgamaya,' leads in the journey towards light. Hindus observe this auspicious day worshipping, offering homage to their guru. While Buddhists revere Buddha, the enlightened one, who had delivered his first sermon to five monks on this very day. Buddhists observe Uposatha, the eight precepts reverentially. This day also saw the first day of the rainy season that is Varsha Vassa.

On this day, all spiritual aspirants and followers or devotees pay tribute to their respective (spiritual or academic) preceptor or Gurudev. It is believed that Hindus associate Guru Poornima to the sacred memory of Saint Guru Vyas Dev who taught Dattatreya, the one who is considered the guru of gurus. Ved Vyasa was the one to divide the Vedas into four- Rig, Sama, Yajur, and Atharva.

Guru Poornima is also held sacred in Yogic tradition for it saw the birth of the Adi Guru who taught the Saptarishis the mechanics of life. However, besides the mythological accounts, Guru Poornima can be commemorated to express one's love and respect for anybody who played a significant part in shaping and molding one's paraphernalia of knowledge. That can be one's mother, father or any elderly or learned person apart.

Gifts to Pay Tribute to The One who Enlightened You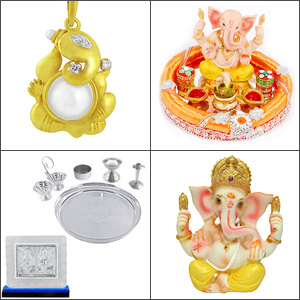 Gift ideas for Guru Poornima can be numerous and varied. You can either choose among the traditional gift items or go for a completely contemporary, modern day presents: whichever will please your desired recipient . The spiritual gifts may include silver puja thalis or utensils meant for worshipping gods. Or, for instance, the idols itself can be a superb idea to send gifts to India for your teacher. One can also consider presenting silver coins, laughing Buddha figurines or any holy idols as a pious gift. These cater to the home décor section and are excellent gift ideas for Guru Poornima. You can also consider gifting cushion covers, bed covers, curtain, and vases as gifts for Guru Poornima. If you want to offer your old teacher a gift of aroma and comfort then choose from a range of tea hampers. You can combine that with a good book so that they can just lay back, put their legs up and enjoy a good book while enjoying a sweet-smelling cup of tea.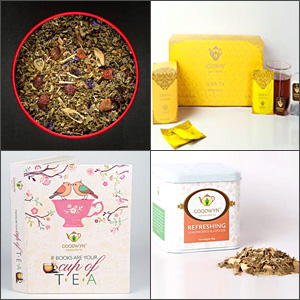 Apart from the products discussed above, one can always bank upon gifting sweets: an excellent way to put smile on the teacher's face! Moreover, if the time is short, sweets and flowers are always a very dependable option to fall back on. Even dry fruits are excellent modes of expressing one's care and affection. A packet of raisins, cashew nuts, almonds, dates, apricots look delicious and healthy as well. There are a whole lot of collections of dry fruits available that can be presented. A nice healthy compilation of dry fruits is a fab way to show one's care for the person while gifting. Also the fact that these chocolates can be stuffed in gift hampers make them all the more special.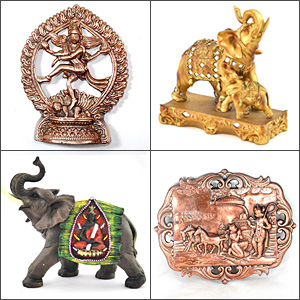 If you are staying quite far, do not worry. One can also send gifts to India through GiftstoIndia24x7.com. where even the option of gift vouchers is available. Your teacher can buy make there own choice using that gift voucher. Technology has bridged all kind of distance and one can easily avail the online mode to send gifts to India even on the auspicious event of Guru Poornima. Aforementioned gift ideas for Guru Poornima will certainly help you in determining that perfect gift for your dear gurus, to make them feel special.