When is Guru Poornima in 2014?
Guru Poornima 2014, 12th July, 2014
Guru Poornima Calendar 2014
| | | | | | | |
| --- | --- | --- | --- | --- | --- | --- |
| Sun | Mon | Tue | Wed | Thu | Fri | Sat |
| | | 1 | 2 | 3 | 4 | 5 |
| 6 | 7 | 8 | 9 | 10 | 11 | 12 |
| 13 | 14 | 15 | 16 | 17 | 18 | 19 |
| 20 | 21 | 22 | 23 | 24 | 25 | 26 |
| 27 | 28 | 29 | 30 | 31 | | |
The word "Guru" is a confluence of two Sanskrit words, "Gu" meaning darkness and "Ru" meaning the eradicator of darkness. Our spiritual and academic preceptors remove the darkness of ignorance by imparting us 'Apara Vidya' (temporal knowledge). The solemn festival of Guru Poornima is celebrated by the people of Hindu, Buddhist and Jain faith with profound sincerity. According to 'Shaka Samvat', the Hindu calendar, the day of full moon in the month of 'Asadh' is observed as 'Guru Poornima'.

According to Gregorian Calendar, this year Guru Poornima falls on 12th July, Saturday.

This pious occasion is of great significance to the Indian academicians. They celebrate the day in veneration of their teachers and iconic scholars.

Significance -

Hindus all over the world celebrate this sacred festival in remembrances of sage 'Vyasa', the 'Adi Guru' of Hindu religion. He was not only born on this auspicious day to sage Parashara and Satyabati but also he is believed to have started penning 'Brahma Sutras' on 'Asadha Sudha Padyami' which ends on this day.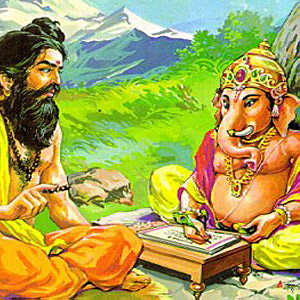 People of Buddhist faith celebrate the day to pay homage to Lord Buddha who offered his first sermon on this full moon day at Sarnath in Uttar Pradesh.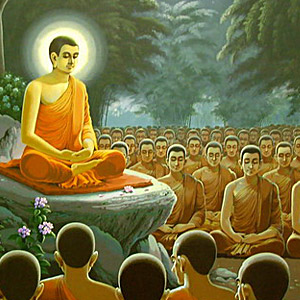 In Jainism, this holy day marks the advent of 'Chaumasaas', the four months of rainy season. It is believed that Mahavira, the 24th Tirthankara made Indrabhuti Gautam his disciple on this very day and became a 'Guru' himself. The day is observed by Jains to pay tribute to their spiritual and academic leaders.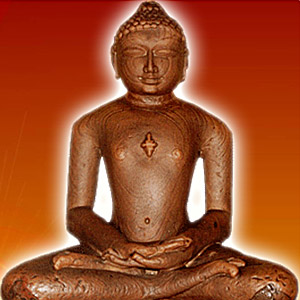 Celebration -

The auspicious day is celebrated by conducting various spiritual programs like Vedic chanting, Vedantic debates and cultural performances. The disciples offer 'Pujan' to the gurus. Some devotees prefer to get initiated by their gurus on this reverential occasion.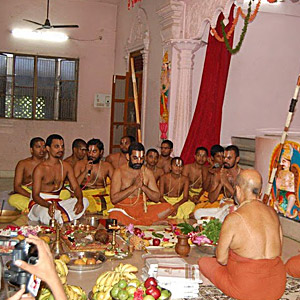 The spiritual aspirants of Vyasa perform 'Puja' in honour of the 'Adi Guru'. Religious people get engrossed in rigorous 'Sadhana' to attain spiritual salvation.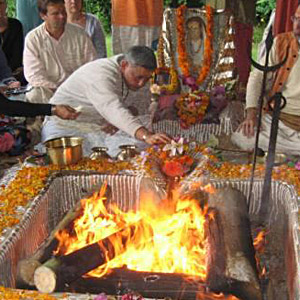 Offerings to the Guru -

A 'Guru' in India is worshipped as the chaperone who guides us in the path of life with his/her wisdom. People observe puja on this pious day and pay homage to their mentors. Devotees offer gifts to their gurus in the form of sweets and flowers. You can pay respect to your guru with delightful offerings of fresh fruits on this reverential day.

The guru holds the most venerated position in one's life. Pay tribute to him/her with spiritual gifts which will be appreciated by the pious soul. From holy idols to spiritual hampers you have plethora of options to choose from. You can also opt for a beautiful assortment of dry fruits to proffer your respect for your guide.

Indian tradition teaches us to worship the guru as the supreme lord. A guru teaches us to take the gamut of happiness and sorrows we face in stride and attain the divinity by diligently performing our duties or 'Sadhana'. Observe the day of 'Guru Poornima' with profound devotion for your spiritual and academic mentors and follow their preachings to sail through the stream of life with flying colours.