When was Guru Poornima in 2011?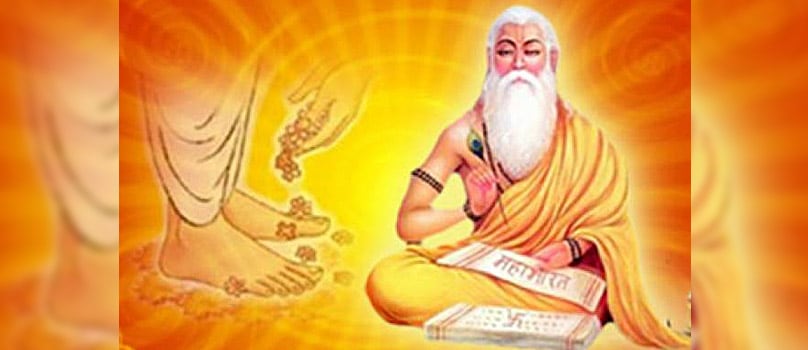 Image Credit : beebulletin
Guru Purnima is one of the ancient festivals of India. This festival is celebrated by Hindus and Buddhists. According to Hindu calender, this festival is celebrated on the full moon day of Ashadh month. Generally on this day devotees offer their prayers to their spiritual gurus. In this year, Guru Purnima will be celebrated on 15th July 2011.
Guru Purnima is also known as Vyas Purniam. Hindus celebrate this day by honouring Vyasa, one of the greatest sages of ancient Hindu convention. He is considered to be the original guru of Hindu Dharma. He has classified Vedas, composed 18 Puranas and the Mahabharata. While Buddhists celebrate this day, honouring Lord Buddha. On this special day, Lord Buddha gave his first sermon at Sarnath, Uttar Pradesh. The day also finds a great significance for farmers. The period 'Chaturmas' ("four months") begins from this day. The rain water brings fresh life everywhere. So on this auspicious day, you can honour your guru as well by sending gifts to India.
The term 'Guru' means the dispelling darkness. Guru Poornima is the auspicious day that removes ignorance & enlightens every individual's life with brighter & honest thoughts and knowledge. On this special day guru can guide us in overcoming our difficulties and leading us to a happy and prosperous life.
Guru can be any one, your parents, teacher etc. So, send gifts on Guru Purnima to your guru to show your gratitude and respect. However, often due to professional commitments many Indians have to reside in foreign lands. Hence, it becomes difficult for them to attend such auspicious occasion. In this case, you can access gifts through the online portals. GiftstoIndia24x7.com is an exclusive e-gifting store. This store keeps gift articles for all famous occasions and festivals.
To make the festival more auspicious, you can send precious spiritual gifts to your gurus in India. The "Spiritual Gifts" section comes with varied gift articles. You can opt for attractive holy idols of Bal Gopal, Lord Ganesha, Goddess Laxmi etc. According to Indian tradition, shagun coins are often considered to bring good luck and prosperity. You can show your respect by gifting these precious silver shagun coins. The shagun coins come with images of Lord Ganesha, Goddess Laxmi and Goddess Saraswati. Spiritual accessories will also be an ideal gift for your guru. The spiritual accessories such as diya stand, kumkum dabbie etc you can send as Guru Poornima gifts. You can select "Spiritual Hamper" for your guru. The special hamper in this "Spiritual Hamper" section is 'Divinity at its Best'. This hamper comes with 7 silver diyas, silver idols of Lord Ganesh and Goddess Laxmi, two small bowls with roli tika and chawal and a shagun nariyal mangal kalash. This exclusive hamper will definitely please your guru. These exquisite gifts will surely make the occasion more prosperous.
You can also opt for antique silver gifts such as silver idols, silver thalis, silver pens etc as gifts to India for your guru. Since this year Guru Poornima is on 15th July you can also delight your guru by sending palatable food items such as juicy and fresh fruits, chocolates, crunchy dryfruits etc and other gift articles. These awesome gift articles will definitely enchant your guru as well as covey your gratitude. So send gifts to India from US and make this auspicious occasion memorable.