When is Ganesh Chaturthi in 2014?
Ganesh Chaturthi 2014, 29th August, 2014
Ganesh Chaturthi Calendar 2014
| | | | | | | |
| --- | --- | --- | --- | --- | --- | --- |
| Sun | Mon | Tue | Wed | Thu | Fri | Sat |
| | | | | | 1 | 2 |
| 3 | 4 | 5 | 6 | 7 | 8 | 9 |
| 10 | 11 | 12 | 13 | 14 | 15 | 16 |
| 17 | 18 | 19 | 20 | 21 | 22 | 23 |
| 24 | 25 | 26 | 27 | 28 | 29 | 30 |
| 31 | | | | | | |
The festival of 'Ganesh Chaturthi' celebrates the birth of Lord Ganesh or Ganesha, the eldest son of Mata Parvati and Lord Shiva. According to 'Linga Purana', Ganesha was the consort of these two deities and the saviour of the 'Devas' from the atrocities of 'Rakshasas'. 'Vignaharta Ganapati' is highly venerated as the God of wisdom, prosperity and fortune. This auspicious occasion is also known as 'Vinayaka Chaturthi'. According to the Hindu Calendar, this observance commences on the Shukla Chaturthi Tithi (fourth day of the waxing Moon period) in the month of Bhadrapada. Devotees believe that Ganesha will protect them from all the 'Vignas'(adversities) and bestow upon them an affluent life if they worship the God on this sacred day.

According to Gregorian Calendar, this year Ganesh Chaturthi falls on 29th August, Friday.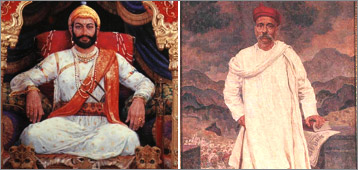 The grand observance of 'Ganesh Chaturthi' bears with a great socio-economic significance. Especially in parts of Maharashtra, Hyderabad, Visakhapatnam and Chennai many industries have thrived due to this gala festival. From artisans to performing artists many people survive on the festivities of 'Ganesh Chaturthi'. This festival unites millions of folks from all walks of life and encourages a bond of solidarity among communities of diverse religious belief. 'Ganesh Chaturthi' has been celebrated with grandeur since the days of Shivaji Maharaj, the chivalric Maratha king. The heroic freedom fighter Lokmanya Tilak later revived it as a social festival to unite all against British oppression.
Rituals & Celebrations of Ganesh Chaturthi -

This pious occasion is celebrated by the devotees with great devotional fervour. Statuette of Ganapati is installed in houses and pandals. The priest performs the ritual of 'Prana Pratishta' by invoking the Lord with the chanting of hymns from 'Rig Veda', 'Ganapati Atharvashirsha Upanishad' and 'Ganesha Stotra' from 'Narada Purana'. The statue is decorated with exquisite embellishments and anointed with 'Kumkum' and 'Sandalwood paste'. Red flowers, coconut, jaggery, 'Durva'(grass blades) are offered to the God to perform the puja in 'Shodashopachara'(16 ways to pay tribute). The idol is immersed in rivers or seas after 1, 3, 5, 7 or 11 days long worship following the customs of the family or locality.


Ganesh Chaturthi has become a public festival with the passage of time. Local communities compete with each other in putting up the biggest statue of Lord Ganesha and decorating the pandals with exquisite bejewelments. People also get engrossed in delightful cultural and social activities. Traditional folk performances like 'Lavani' and street theatres make the the spirit of festivity tangible everywhere. Several communities arrange blood donation camps, free medical check up for the underprivileged and other charitable activities.


Traditionally the pot bellied God is believed to be fond of 'Laddoo' and 'Modak' (steamed or fried rice flour dumplings filled with coconut and jaggery mixture. Traditional delicacies like Karanji (semicircular stuffed rice flour dumplings), Modak, Vadapappu (soaked moong lentils) are offered to Lord Ganesha as 'Naivedyam'.

Grand Gift Ideas for Ganesh Chaturthi -

Ganesh Chaturthi, though a fervorous religious festival, brings together people of all communities. The euphoric spirit gets escalated with the exchange of endearing presentations among dear ones. Be a part of this splendorous festivity with auspicious statuettes of Lord Ganesha for your friends and family. This holy idol will bring happiness and prosperity in their house. You can also opt for a 'Ganesha' pendant as a good luck charm presentation.

Grand Indian festivals are incomplete without the treat of lip smacking Indian sweets. These delicacies are also offered to 'Bhagwan Vinayaka' as 'Bhog'. Elevate the spirit of this joyous festivity with delectable sweets for your kith and kin residing in India. Gift Hampers are always an apposite option for vibrant observances. They come as an assemblage of enthralling goodies to match the vigour of the celebration of 'Ganesh Chaturthi'.

Observe this sacred day by offering 'puja' to 'Vignaharta Ganesha' and indulging in the union of solidarity. Just like 'Durga Puja' in Bengal, this festival also basks in the glory of its secular character. The jubilant slogan of 'Ganpati Bappa Morya' gets reverberated in the air. The prayer of one for wellbeing becomes the prayer of millions and we all get integrated with the string of devotion for the Almighty.