When is Boss Day 2015 : Celebrate Boss Day With 5 Amazing Gift Ideas
| | | | | | | |
| --- | --- | --- | --- | --- | --- | --- |
| Sun | Mon | Tue | Wed | Thu | Fri | Sat |
| | | | | 1 | 2 | 3 |
| 4 | 5 | 6 | 7 | 8 | 9 | 10 |
| 11 | 12 | 13 | 14 | 15 | 16 | 17 |
| 18 | 19 | 20 | 21 | 22 | 23 | 24 |
| 25 | 26 | 27 | 28 | 29 | 30 | 31 |
Boss Day is the day that is dedicated to all the bosses around the world. Though the day is mostly observed with prominence in countries like Canada, United States, Lithuania and Romania, it is meant to be celebrated universally. The occasion is a mode to improve and strengthen employee-employer bond that ultimately goes on to influence the work output. Successful running of a company is not to be judged always by the figures of profit or annual turnover but by the lively work ambience and goodwill of a company as well. And creating this goodwill requires the mutual effort of a boss and his employees.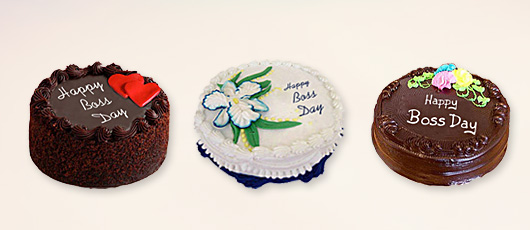 For those who are worried about when is Boss Day, this year it will be celebrated on 16th October, Friday. Since it will be a working day in most part of the world, it will be easier for you and your co-workers to plan something special for your boss, without hampering your work. It is well established that Boss Day celebrations go on to add another dimension to the working environment, by providing room for bettering the liaison between your boss and you.

History of Boss Day
It all began with Patricia Bays Haroski, an employee in State Farm Insurance Company in Deerfield, Illinois registered National Boss' Day with United States Chamber of Commerce, where she worked for her father. The day that she chose for this was 16th October, which coincided with her father's birthday. She meant this day to be remembered as the day to show appreciation and gratitude to her boss with the goal to improve intra-office relationships.
From then on, the occasion kept growing in popularity. Here are some Boss Day gifts to India ideas that you could use to treat your boss on the particular day:


Chocolates

To begin with, chocolates are an evergreen item that rarely fails to put a smile across one's face. And if your boss is one of those who simply love chocolates, then do not hesitate to treat him to some delicious, irresistible chocolates. A little indulgence in white milk truffles or a box of delectable éclairs, or Belgian raspberry delight or an entire collection of assorted chocolates would definitely delight him. One can also opt for the chocolate hampers that come in myriad palettes and look every bit tempting. Hampers containing assorted praline ballotin, Ferrero Rocher, Bournville, Kitkat, different flavours of Temptation along with charming Dairy Milk Silk chocolates are a relentless source of joy to mark Boss Day celebrations. One can also consider sending a gorgeous potli of handmade chocolates or butter cookies with choco chips as gifts to India to strengthen the relationship with the boss.


Flowers

Almost all individuals love to receive flowers as gifts. Bouquets abounding in orchids, gerberas, white, yellow or pink roses will be definitely loved by your bosses. Be it life size floral arrangements or assorted flowers in vases, flowers are always known to infuse grace, exuberance and freshness among those present in their vicinity. All you need to do is choose an elegant bouquet of beautiful flowers exuding elegance and class and place in your boss' cabin. It will definitely help in lifting up his mood and make him more approachable for you and your co-workers.

Cakes
Celebrating any joyous occasion seems incomplete without sumptuous cakes. Sending mouth-watering cakes is one of the best Boss Day gifts to India that will be loved by your boss. He or she will be delighted to taste cakes that come in varied flavors like butterscotch, pineapple, vanilla and chocolate. Order a cake from a reputed bakery and you will not fail to recreate magic and energy in the office that make this day so very charming. You can order cakes from Kolkata Bakeries, Bangalore Bakeries, Mumbai Bakeries or New Delhi Bakeries, depending upon the city where your workplace is situated. You can also send Five Star Bakery Cakes or Taj Cakes to India depending upon the tastes and preferences of your boss.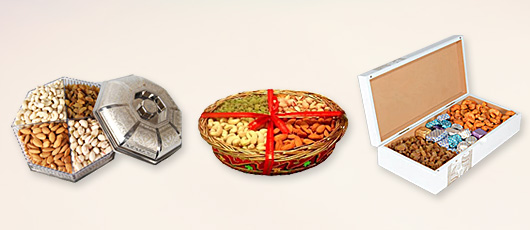 Dry Fruits

If your boss is health conscious, then you can send him trays consisting of nutritious dry fruits. These are both healthy as well as tasty. An enticing thali of raisins, pistas, cashews, and almonds, will be loved by your boss. You can also add walnuts and apricots to the dry fruits platter if you want. Apart from the normal cashews and pistas, you can also try out masala cashews, salted cashews and roasted pistas. Beautifully decorated trays and boxes will definitely make these extremely cherished by your boss.
Pens and Stationery Set

Going by the corporate culture, gifting the boss with a classy wooden pen holder, steel pen stand, decorative desk organizers are by far the best utilitarian gifts one can give. The pen holders are carved in various shapes for you to choose from. Besides, sending pen sets from top brands is also a great gifting idea. These gifts look contemporary and suave and are just perfect for Boss Day Gifts.



These 5 amazing gifting ideas will definitely help you to celebrate Boss Day and express your respect and regards for your boss. Make elaborate preparations with your colleagues beforehand to give a pleasant surprise to your boss. This gesture from the end of the employees will definitely improve the relationship between the employees and the boss.