Baisakhi 2015: The Grand Festival of Courage and Joy
| | | | | | | |
| --- | --- | --- | --- | --- | --- | --- |
| Sun | Mon | Tue | Wed | Thu | Fri | Sat |
| | | | 1 | 2 | 3 | 4 |
| 5 | 6 | 7 | 8 | 9 | 8 | 11 |
| 12 | 13 | 14 | 15 | 16 | 17 | 18 |
| 19 | 20 | 21 | 22 | 23 | 24 | 25 |
| 26 | 27 | 28 | 29 | 30 | | |
Baisakhi is one of the most prominent festivals of India which is celebrated by the entire Sikh community of the world. The day holds huge importance in Sikhism as it marks the foundation of Panth Khalsa. Baisakhi also marks the harvest season for the rabi crops for the farmers residing throughout the northern India. Observed on the first day of Baishakh, this festival is characterised with enormous gaiety, celebration and grandeur.
When is Baisakhi 2015 ?
In the year 2015, Baisakhi will be celebrated on 14th April. The day falls on Tuesday.

The inception of Baisakhi celebrations goes back more than 300 years, when Guru Gobind Singh Ji established Panth Khalsa, or the Order of Khalsa. In the year 1699, 13th April he performed the baptism (Amritdhari) ceremony on five people to infuse the spirit of courage, strength and sacrifice in all. With the holy principles, this glorious legacy gave the Sikhs a distinct and fearless identity. To commemorate this pious day, special ceremonies are held in the Gurdwaras including the Golden Temple and Anandpur Sahib. On this auspicious day, every sikh after having bath in the morning visit Gurdwara to attend the prayers. Guru Granth Sahib, the holy book is taken out for a ritualistic bath and then placed on the throne as people pay their veneration and respect.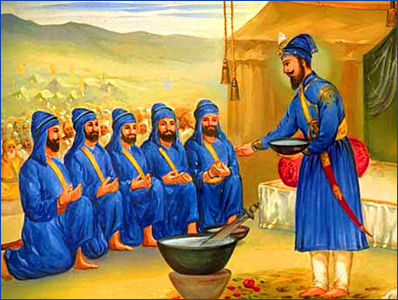 Apart from its religious significance, Baisakhi marks the harvest season for the rabi crops. Farmers celebrate this occasion with unmatched exuberance and zeal. They thank the supreme lord and the nature for the prosperous harvest of the preceding year. Men and women dressed in colourful ethnic wears indulge in traditional folk dance of Bhangra and Gidda. Mock duels, singing and dancing makes the event a lively affair. Numerous religious processions also move throughout the city singing sacred chimes and devotional songs. Later in the evening, people get together for a customary dinner and wish each other's health and well being.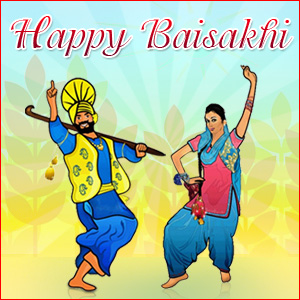 On this celebrated occasion, GiftstoIndia24x7.com has brought a enthralling collection of Baisakhi gifts. These heartwarming presents will convey your profound love and affection to your dear ones, if you stay away from them.

The festive occasion of Baisakhi is incomplete without a sumptuous dinner with the family and friends. Choose from the magnificent collection of Indian sweets to delight your dear ones staying in India. The assemblage includes Kaju sweets, Kesar Barfi, Kheer Kadam, Ladoos, packed Rasgullas and many more. You can also attach a basket of dry fruits with this delicious sweets.





You can also choose exciting gift hampers on this exuberant occasion. These gift hampers include multiple gifts like chocolates, cakes, fruits with vouchers, teddies and many more. These gift baskets will add colour and charm to the vibrant celebrations of Baisakhi.

Baisakhi is an auspicious festival which has deep sentiments, rich values and sailing joy associated with it. Get your dear ones the best possible gift and make the occasion a cherishable memory.