When is Akshaya Tritiya in 2017 - The Shukla Paksha Tritiya of Baisakh
Akshaya Tritiya Calendar 2017
| | | | | | | |
| --- | --- | --- | --- | --- | --- | --- |
| Sun | Mon | Tue | Wed | Thu | Fri | Sat |
| | | | | | | 1 |
| 2 | 3 | 4 | 5 | 6 | 7 | 8 |
| 9 | 10 | 11 | 12 | 13 | 14 | 15 |
| 16 | 17 | 18 | 19 | 20 | 21 | 22 |
| 23 | 24 | 25 | 26 | 27 | 28 | 29 |
| 30 | | | | | | |
Akshaya Tritiya is celebrated by people all over India, especially by the followers of Hinduism and Jainism. There are various rituals and customs related to this day which surely include sending gifts to India. The date of the celebration of Akshaya Tritiya is decided by lunisolar calendar that is followed by the Indians. Akshaya Tritiya is considered to be a very opportune time for starting new businesses and other projects. The event takes place on the Tritiya or third day of the Shukla Paksha or bright half in the month of Baisakh. Hence, if you are wondering when is Akshaya Tritiya in 2017 then we would like to inform you that it is on the 28th of April that is a Friday.

Akshaya Tritiya Celebration

Apart from its popular name, the festival of Akshaya Tritiya is also known by other names like Akti and Akha Teej. This day is filled with a lot of religious as well as cultural significance, like being the birthday of Lord Vishnu's reincarnation Parshurama. It is also believed that the epic tale of Mahabharata was begun on this very day by the learned scholar Ved Vyas. The Jain Tirthankara Rishabhanatha also ended his fast on this day by drinking the juice of sugarcane. Hence, a popular food item for this day is the sugarcane and its juice is highly sought after for this particular event. The worship of Lord Ganesha and Goddess Lakshmi is also performed and it is considered auspicious to buy gold or other precious metals on this day.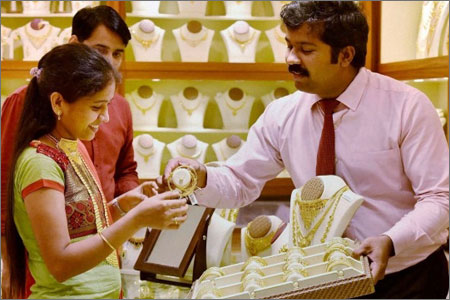 Being away from your dear ones is tough all through the year and this becomes especially true during events like Akshaya Tritiya. In such a situation, you can still surprise them by sending Akshaya Tritiya gift ideas for them. There are many such interesting gift items available on this online gift store that can make this festival grand.

Akshaya Tritiya Gifts

A combo of flowers and cakes can be a good gifting option for Akshaya Tritiya as such treats are loved by all. The Gerbera and Pineapple Combo contains a bouquet of gerbera flowers and a pineapple flavoured cake. There are also exclusive gift hampers showcased on this online gifting portal where there are many options. The Tasty Mawa Fruit Cake and Kaju Roll Hamper is a sweets hamper comprised of two kinds of sweets.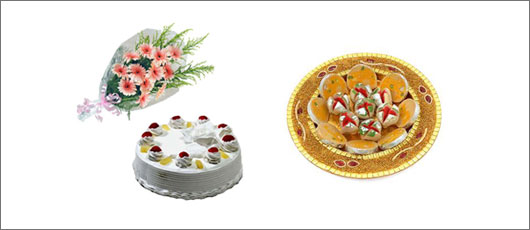 These gifts to India online are sure to make your friends and family members happy on Akshaya Tritiya. You can also find a number of other gifting options for this festival on the gifting site, apart from the ones mentioned. You can also send gifts to India from US for various other occasions like Bihu and Easter.