When is Akshaya Tritiya in 2015: Celebration of Prosperity
Akshaya Tritiya Calendar 2015
| | | | | | | |
| --- | --- | --- | --- | --- | --- | --- |
| Sun | Mon | Tue | Wed | Thu | Fri | Sat |
| | | | 1 | 2 | 3 | 4 |
| 5 | 6 | 7 | 8 | 9 | 10 | 11 |
| 12 | 13 | 14 | 15 | 16 | 17 | 18 |
| 19 | 20 | 21 | 22 | 23 | 24 | 25 |
| 26 | 27 | 28 | 29 | 30 | | |
Akshaya Tritiya is a very auspicious day for the Hindus and Jains which is also known as Akha Teej in some parts of India. It is celebrated three days after the new moon day in the Indian month of Vaishakha. In 2015, Akshaya Tritiya will be celebrated on April 21st, Tuesday. To find out when is Akshaya Tritiya each year, you can check the Hindu Panchang.

Akshaya Tritiya holds huge religious significance for both Hindus and Jains. According to the Hindu mythology, this was the day when Lord Vishnu's sixth incarnation, Lord Parasurama was born. It is also said that on this auspicious day, Lord Ganesha and Maharishi Ved Vyas started writing the epic, Mahabharata. Akshaya Tritiya is also considered to be an important day for the people who follow Jainism. Lord Rishabha deva, the first of the twenty four Tirthankaras, ended his year long fast by having sugar cane juice. People belonging to Jainism faith commemorate this day with sincere reverence.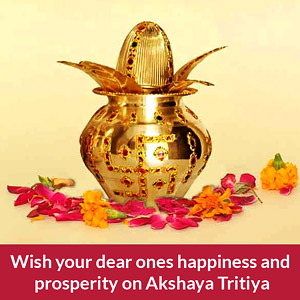 Celebration of Akshaya Tritiya

The rituals for Akshaya Tritiya celebrations are different in different parts of India.

1. North India – In northern India, this day is mainly celebrated as the birthday of Lord Parasurama when people visit holy places and make charities to appease the gods. This day is also considered to be auspicious to start a pilgrimage and many people visit various holy places like Kedarnath, Badrinath, Amarnath, Mansarovar etc. The day is also considered to be favourable for marriages and house warming.

2. South India – In South India, Akshaya Tritiya is related to Lord Vishnu, Goddess Lakshmi and Lord Kubera. Thus, on this day special poojas are conducted for them and people make charities as well. On this day, people visit the holy places in South like Meenakshi temple, Tirupati etc.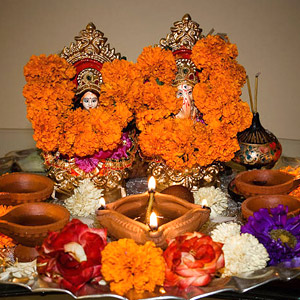 3. Rajasthan – In Bikaner, people engage in kite flying to celebrate Akshaya Tritiya. Also many marriages take place on this day throughout the state.

4. West Bengal – Small and big enterprises arrange pujas for Lord Ganesha and Goddess Lakshmi and open new audit books on this propitious day. They hope to succeed in their business venture and think that this day is perfect for a new beginning.

Customs followed on Akshaya Tritiya

As this day is said to be very auspicious, it is said that whatever one invests in on this day will grow and bring prosperity. Thus the most famous custom that is followed by all the people in India is to invest in gold. People believe that investing in gold on Akshaya Tritiya will bring them prosperity.




Akshaya Tritiya Gift Ideas

Being an auspicious day, it is also a good day to send gifts to the people you love. If you stay abroad and want to send gifts to India, you can do this through GiftstoIndia24x7.com, the proficient online gifting portal. Here are a few gift ideas for Akshaya Tritiya:

1. Silver Gifts: As Akshaya Tritiya is the day when it is believed that investing in precious metals would bring you prosperity, the best gifting idea is to present your loved one with a variety of silver gifts.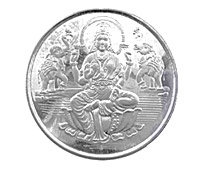 2. Jewelry: Presenting your loved ones with magnificent jewelries on Akshaya Tritiya is also a very good idea. Available in enticing designs, you can choose necklace, bangles, earrings and many more.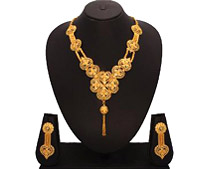 3. Gift Hampers: On Akshaya Tritiya, you can also present your friends and business associates with a gift hamper. There are many kinds of gift hampers that are now available like hampers of Indian sweets, hampers of chocolates or even combination hampers like flowers and sweets etc.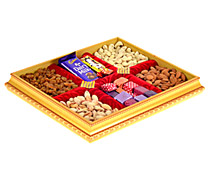 4. Sweets: It is a great idea to go the traditional way with sweets packs as gifts. Procured from the eminent confectioneries, these sweets have enthralling taste. Send these Indian sweets to convey your warm wishes of the occasion.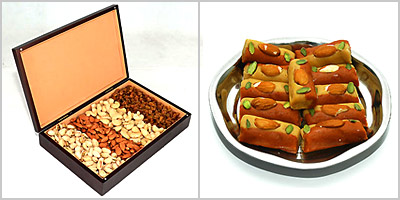 5. Dry Fruits: If you want to gift something that is both healthy as well as traditional, dry fruits and nuts are a great option. You can go for a pack of raisins, almonds, cashew nuts, walnuts or even pine nuts. These delectable come in attractive packages that makes their look truly magnificent.

Celebrate Akshaya Tritiya to bring in happiness and prosperity into your lives and also spread happiness among your loved ones. Choose the right gift for your family and friends and enjoy the festival to the fullest!