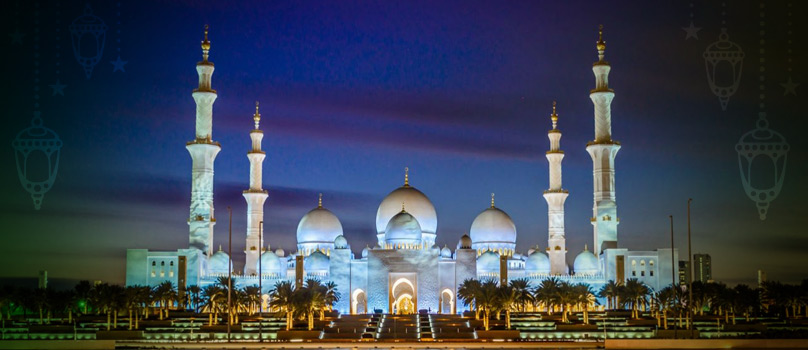 Image Credit : Conde Nast Traveller
If there is one festival, every follower of Allah waits for then that is Eid-ul-Fitr. It is the first day of the Islamic month Shawwal, but varies considerably based on the confirmed sighting of new moon. Considering that, placing a date in Gregorian calendar is hard to predict which leads to the question when is Eid-ul-Fitr in 2015? As already mentioned it is hard to predict, but various sources claim that many countries will celebrate Eid-ul-Fitr on Sunday, on 19th July, 2015.
The festival of Eid-ul-Fitr:
Eid-ul-Fitr is a festival that is observed by seeing the moon. That is why it's date varies every year and in every country, depending on the sight of the moon. If Islamic calendar is to be taken into consideration, it falls on the same date every year.
Celebration of Eid-ul-Fitr is extremely auspicious. For the whole month of Ramadan, people fast every day from sunrise to sunset, and the last day after seeing the moon, people celebrate Eid-ul-Fitr.The main prayer for Eid-ul-Fitr takes place in either a open field or a big hall, where all pray on an equal ground to symbolise humbleness.The celebration includes wearing new clothes, visiting family and friends, sharing sweets and dry fruits, gifting presents and Eid-ul-Fitr gifts to loved ones and family and friends, exchanging cards, etc. Many people, who live outside India, also send gifts to India on this auspicious occasion.
Perfect Gifts Ideas for Eid-ul-Fitr:
Gifts are an integral part of Eid-ul-Fitr celebrations. People generally exchange Eid gifts on this reverent occasion. That is why, here are a few gift ideas for Eid-ul-Fitr, which you can gift your family.
Sweets and Dry Fruits : Sweets are supposed to be next to mandatory as gifts for Eid. Along with it a tray of assorted dry fruit like hazelnuts, dates, almonds, or a special fruit cake with cherries and nuts will make the recipient delighted with pleasure. These are the delicacies you may include in your Eid gift basket. There is a established kind of sweet that is very famous amongst people that is called Fini and Sewai.

Apparel : If you want to gift something that people can rejoice about in Eid-ul-Fitr, then gift them apparels. Celebrations of Eid-ul-Fitr include wearing new clothes. Therefore it is customary for the elders to send new and attractive apparels for the younger members of the family. Thus, apparels will be a perfect gift for the occasion.

Chocolates: Like sweets, chocolates also are an integral gift item which you should consider for friends and family on the occasion of Eid-ul-Fitr. Also, chocolates are one of the most convenient gift items to send as gifts to India if you are staying away from your loved ones during Eid-ul-Fitr. It is especially a perfect gift for kids of the family. Put a smile on their faces by choosing from the stimulating chocolate hamper from GiftstoIndia24x7.com. Moreover, chocolates are one such gift items that can be gifted to the whole family and for loved ones of all age group.

Flowers: Flowers are included in categories of those gift items which never look out of place and always come on top. Flowers, with its fragrance and aroma, will bring freshness and joyous feeling that is desired for the festival Eid-ul-Fitr has. Send bouquet alone or couple it with sweets and dryfruits to make it a convivial gift for Eid-ul-Fitr.

Jewellery: You can also gift your family and loved ones jewellery atoned with diamond and other precious gems which allow them not only to use them now but also to keep those as a future investment. GifttoIndia24x7.com provides exquisite range of jewellery for men so that no member of your family are deprived on this special occasion. You can also present them with a gift voucher of their favorite home decor retailer or preferred clothes boutique or their much loved diner.
The festival Eid-ul-Fitr is so auspicious and holy that you will always see great enthusiasm and excitement in people to know when is Eid-ul-Fitr. Eid-ul-Fitr is all about love and faith in God, and that is exactly how people across the globe celebrate it.