What Presents can be Gifted on Pongal?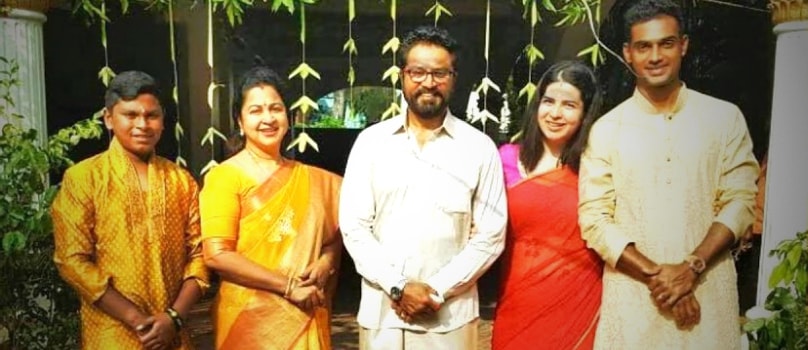 Pongal is an auspicious time of the year. These 4 days of celebrations bring family and friends from all over the country together. The traditions of Pongal glorifies and draws attention to every step of harvesting creating awareness in a way about one of nature's biggest gifts to mankind - food. A gift is something extremely personal and wrapped in layers of emotions and thoughts. It is what you express your emotions with often even without words. So to spread the joy of this festival around, here is a list of 8 gifts that you can send to your near and dear ones.
Saplings and plants

Being a harvest festival, plants and saplings make an amazing present for Pongal. With the pollution increasing every day, we are in need of more plants around us for a fresh supply of oxygen. So you could choose a suitable plant, be it indoors or outdoors depending on the space and structure of your loved ones' home.

Flowers

Sending flowers to India make every occasion more beautiful. They are the best gifts to express your emotions with. Simple yet elegant, a nicely arranged bouquet or just a casual bunch could be just the right gift for Pongal. Be it the all-time favorite roses or the Mediterranean beauty of carnations the options are plenty to make this gift a special one.

Clothes

The tradition of Pongal involves getting rid of old things and welcoming the new. So why not give your dear ones' wardrobe a breath of freshness. Right from the traditional Kasavu garments to nice western outfits, you could send your friends and family their choice of clothing to usher in the new with.

Jewelry

Wish to send a gift that your dear one can treasure for a long time to come? Then the best gift you can send over is a nice piece of jewelry. The traditional dressing up for this occasion calls for a complimenting set of jewelry that shall complete your dear one's looks for this special occasion.

Shopping Voucher

If you are unclear about what to gift, then your best choice would be a shopping voucher. You can send the freedom to choose with this gift and be sure about your nice present not being an imposition.

Crockery and Cutlery

Pongal is the time of the year when families and friends get together. Special meals are prepared on this day that is enjoyed by one and all. So an extra set of crockery and cutlery will be a useful addition to your friend's kitchen cabinet. Choose an elegant and beautifully designed set that matches their aesthetic taste.

Spiritual gifts

The celebration of Pongal extends for 4 days. These 4 days are dedicated to worshipping the rain and the sun god for a fruitful harvest. Lord Ganesha is also worshipped during these days. Hence sending a Puja thali or idols to your loved ones will enhance the auspiciousness of this festival.

Sweets

No celebration is complete without a little bit of sweetness. Payasam, Sakkarai Pongal, Akkaravadisal and various other sweets which can be sent to India. These are sweet dishes which are prepared exclusively for the festival of Pongal. With sweetness being an integral part of the traditions of Pongal, sending a box full of tasteful goodness shall be a lovely gift.