Watches can delight your loving father on Father's Day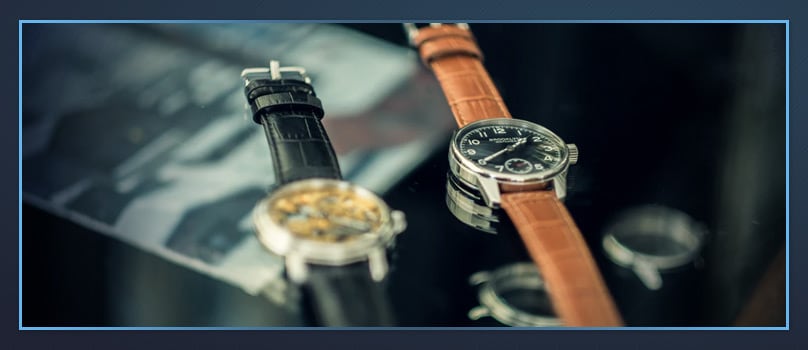 Gift time to the man who respects time! Time is the most precious resource that you can have. Remember this adage your father followed throughout his professional and personal life? A watch as a gift on this Father's day can delight him, for sure. He also taught you the concept of punctuality and respecting everyone's time. This Father's day gift ideas can delight your father by gifting him a watch. A gift he will cherish dearly. Visit our website to choose from a wide range of exquisite collection of watches, each one designed with a lot of thought for people who respect time-theirs and others. Here are a few suggestions of watched you can choose and gifts to India.
Retrograde Steel Watcg
The timex retrograde steel is a sleek looking sporty watch with a mix of black and red dial. It has a quartz movement. The mineral crystals provide protection of dial from scratches. It also has the chronograph function along with day and date functions. It's water resistant feature makes it suitable for swimming and snorkeling. A very sophisticated piece of art for your dad who has the utmost respect for time! Check this by visiting our website and send gifts to India from USA through us. The packaging and shipping of this product is our responsibility and you can be assured with our quality of delivery.
Chronographs
Make your father feel special by gifting him this watch, especially designed for him. The watch has a two-tone stainless steel case fused with leather bracelet. The cream dial with bright hands and Arabic hour markers makes the watch look stunning and oozing with aristocracy. Visit our website to check this product and send gifts to India from USA through us. The high level of detailing in this watch is sure to tease your father who has a solid eye for detail. So, go ahead and choose this to send it as a gift to India to your loving dad.
Unique Dial Men's Watch
This sports watch made out of polished quartz has a chronograph display. The leather strap along with it perfectly fits a wrist giving a sporty look and feel. Choose this gift for your father from our website and send gifts to India through us. The round casing in black color with dots on straps gives a smart sporty look. This watch will go perfectly with your dad's fitness schedule, his morning jogging and walks. Visit our website to check this out and a range of other similar watches designed and crafted exclusively for men who have a liking for sporty looks, just like your father. You can leave out the hassle of packing and shipping to us and we assure to have it delivered well in time for the special occasion.
A watch as a gift to your watch is timeless. Probably, the best gift anyone can give to a man who has considered time to be the most important and irretrievable resource anyone can have. So, send one of these watches as gifts to India on this special day.