Gift enchanting Valentine flowers to your love in India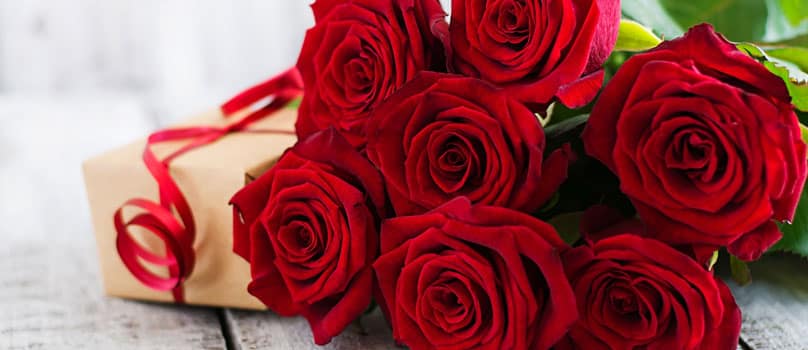 Valentine's Day is an event for which all couples around the world wait for eagerly. There is a history behind the celebration of this occasion, from which the concept of Valentine's Day has emerged. The story goes that, Emperor Claudius of Rome issued a strict order that no Man in his empire would be permitted to marry. This was due to the fact that marriage would distract them from joining the army. The Emperor believed that it was more important to attend battlefields to save the country than marrying. Marriage would lead to raising a family and the emotional bonding with his family would prevent him from joining warfare. But a priest known as St.Valentine came to the rescue of young men with the desire to marry. He took up the task of secretly getting them married. Gradually the Emperor came to know of this and ordered to slaughter St. Valentine. Thus from that time onwards couples celebrate 14th February as Valentine's Day to honour the great sacrifice of his life for love.
Ages after this, people, especially "couples" celebrate Valentine's Day as the day of love. Couples dedicate the entire day for their partner. They can roam about, sit in a solitary romantic destination nearby and talk as much they want. After which they can go for a lunch outside in a restaurant, watch a movie together and then return home after a long drive. But the most important aspect of this occasion is the exchanging of gifts by couples. Gifts are considered as a small token of love. It reminds the the receiver of his partner. Valentine Day gifts to India are special and one can gift anything that his/her love likes. But flowers have an eternal appeal as Valentine gifts. It is the most romantic present that one can gift. Flowers can also be an added gift which can express the giver's feelings. As love is fresh and colorful like Flowers so they can be an ideal gift on Valentine's Day.
With this in mind GiftstoIndia24x7.com has arranged special Valentine flowers to send with gifts to India only for one's love. Roses are the most popular flowers of love. But here there are various types of flowers that one can opt for sending on Valentine's Day. So on Valentine's Day you can plan to send enchanting Flowers to your Valentine. Here are some options of lovely flowers that one can send :
Carnations
Nothing can be more beautiful than magnificent Carnations to send on Valentine's Day. They will simply be a treat to the eye for your beloved. You can avail graceful arrangements of these Carnations from the site. There are pink carnations decorated with green leaves and white fillers in a lovely basket. Moreover you will also find Scarlet red colored carnations arranged in the shape of heart. There are combination of heavenly lilies with carnations and arrangements of various colored carnations in a basket. Sometimes these carnations also come in pretty vases. The receiver of these flowers will be overwhelmed to get them.
Roses
It is impossible to think of Valentine's Day without Roses, the ideal flower of love. These Roses are specially arranged for the purpose of Valentine. They come in unique heart shape, the entire arrangement looks vibrant in the combination of red with white or green leaves. Roses also come in beautiful cane baskets or vases. Even combinations of different colored roses can be found. They will definitely make one's Valentine's Day special.
Flowers in a Vase
In this section there are different types of flowers innovatively arranged in vases. There may be one type of Flower in a Vase like only roses or there can also be different types of flowers like carnations, rose and lilies in a single vase. The vases are beautiful and elegant. It can be glass or colorful vases.
Orchids
Orchids are god's wonder on earth. They look gracious and amazing in different colors like blue, pink, purple or yellow. So these orchids are arranged vivaciously to make them ideal gifts for Valentine. They come in different shaped vases or cane baskets and are sure to win the hearts of one's love.
So this year you can add lovely Valentine Flowers with other products and send gifts to India to your love. For your awareness we will let you know when is Valentine's Day, it will be held on 14th of February. So make it grand for your beloved and say it all with flowers.