Treasured Personalized Gifts for Rakhi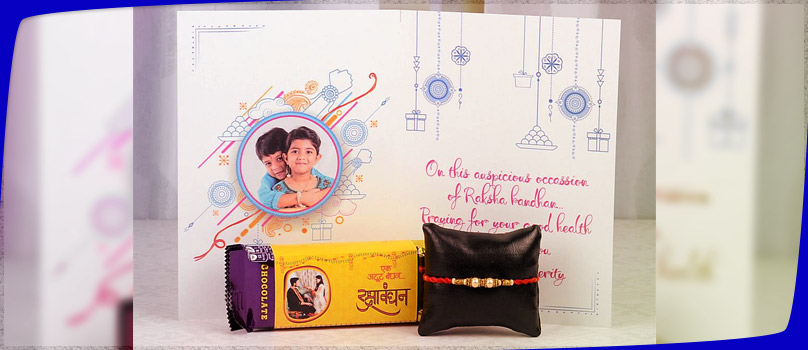 The tradition of exchanging gifts has been there since ancient times. Whether it be a wedding ceremony, anniversary or any event, gifts are presented to convey one's best wishes to the recipient. Amongst several festivals celebrated by the Indians, Raksha Bandhan is one, where gifts play an important role. Commonly referred to as Rakhi, this is a festival, which is dedicated to honour the eternal bond of love between brothers and sisters. On this day, amid prayers, sisters tie a Rakhi thread on their brothers wrist. Brothers, in return vow to protect them all throughout their life. Once all the rituals are completed, gifts are exchanged between them.
Exquisite jewellery, perfumes, apparels, accessories, etc, are some of the most popular Rakhi gift hampers which are exchanged between brothers and sisters on this auspicious day. But, if you want to try something different, then go for personalized gifts. GiftstoIndia24x7.com is one e-gifting portal that has a wide collection of such items. Amongst numerous e-gifting portals, that have been helping individuals to send Rakhi to India on this festival, this online site is worth mentioning. If you browse through our site, you will come across a wide collection of rakhis as well as gifts which your siblings, back home, will be delighted to receive from you. In current times, personalized gifts on Rakhi have taken the world by storm.
This is very popular among gift-givers for any occasion or event as it allows them to add something personal to their gift. Furthermore, these gifts will be treasured by the recipient for several years to come. Keeping this in mind, GiftstoIndia24x7.com has introduced a myriad collection of such items which will be a perfect gift for your sibling for Rakhi. From delicious handmade chocolates, personalized key-chains, T- shirts to posters & canvas, mugs, etc, you will find these all herein.
If you send Rakhi to India along with a simple key-chain, your brother will have no excitement in receiving such a gift from you. But, if that simple key-chain is personalized with a picture of you two together, he will treasure this gift for several years to come. We offer you these key-chains of various shapes and sizes, so choose the one which you feel will be the most suitable gift for your brother. Similarly, he may have loads and loads of T-shirts but if you send him a personalized T-Shirt from our site on Rakhri, he will love it.
For your younger siblings, you can choose to send a personalized rakhi photo mug or a poster & canvas. You can customize these items with a cute picture of your brother or sister. When you send these as Rakhi gift hampers to India, their happiness will know no bounds. Apart from these, you can also gift your sibling a personalized gift box, pillows, coasters, mouse pad, etc, by browsing through the 'personalized gift items' category. If you know how to make a rakhi greeting card, make one and include it in your gift. Your sibling will be touched by the effort you have put in. He will surely treasure your handmade card for several years to come. Thus, whichever corner of the world you reside in, send Rakhis to India along with some exclusive gifts, with the help of our site, and make your loved ones day truly colorful.