Traditional Mithais for Pongal Festival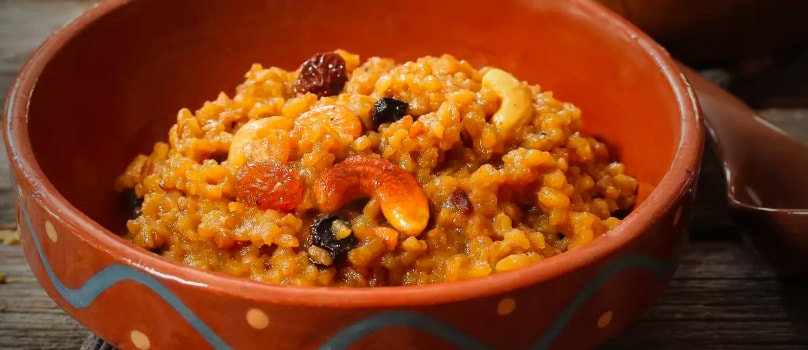 Pongal is the cultural harvest festival of the people residing in Tamil Nadu, which is celebrated in the month of January. On this occasion people thank the Almighty for the nature that has been provided to mankind. Though a lot of rituals are attached to it, having sweet dishes is a major part of it as well. There are 5 must have sweets dishes on Pongal which we have discussed below -
Sakkarai Pongal
One of the must have sweet dish in Pongal is Sakkarai Pongal, which is made of green gram, jaggery and rice. It is a staple dessert on Pongal which is enjoyed by all.
Pala Burelu
A more like pancakes, Pala Burelu is made with milk, rice and jaggery which is a traditional dessert served on the sumptuous Pongal menu.
Paramannam
The Paramannam desert is a slight variation on the rice kheer recipe. Instead of sugar in rice kheer, jaggery is used in Paramannam, which has it own health benefits as well.
Pala Manjula
This is again a different kind of dessert served on the occasion of Pongal. It is prepared with chana dal, milk, sugar and rice flour, claimed as favourites of every person big or small.
Pala Payasam
Last but not least the Pala Payasam is another traditional dessert cooked on Pongal. It has a South India touch to the rice kheer, it is made with grated coconut, basmati rice, milk, sugar, dry fruits and ghee.