Top gifts for Mother's Day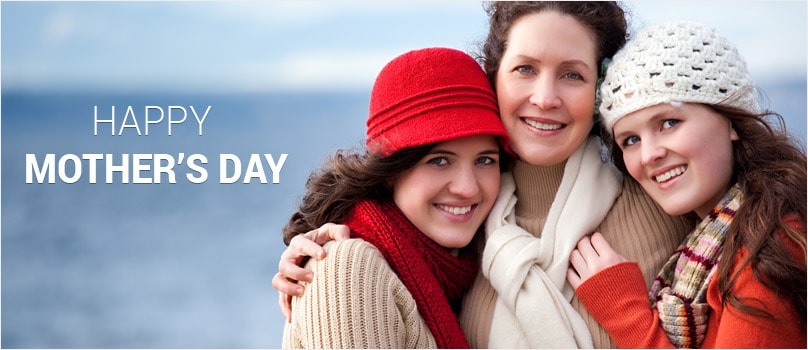 Mother's Day is one of the most celebrated important day, where every child wants to surprise their mother with gifts and pamper them to let them know how much they are loved and respected. On the occasion of Mother's Day when you are not around to wish your mother you can always send her gifts from online gifting portal and convey your regards to her. No matter how far you are with your gifts your mother will feel equally close to you and feel your presence with her on this beautiful occasion.

You can choose many attractive and exclusive Mother's Day gift from the online gifting portal GiftstoIndia24x7.com. This gifts will portray your love to your mother and our service will deliver your gifts to her exactly on time as we have gained the reputation of on time delivery, and understand the emotions behind your gifts.
Special Gift Hamper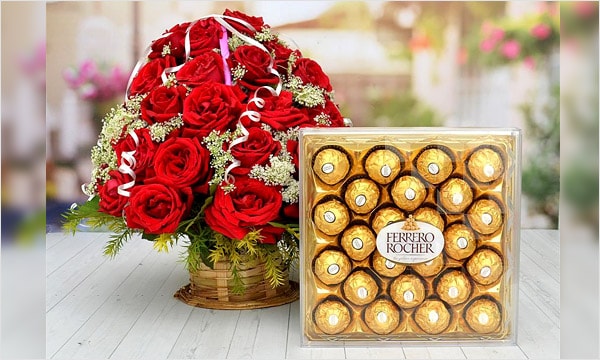 From the portal the top gifts for your mother that you can choose are Special Gift Hampers, here you can send exclusive gift hampers curated for mother. There are hampers with various assortment of products like cosmetic, chocolates, gourmet, hair products, dry fruits, cookies, kitchen products and greeting cards.
Flower & Cake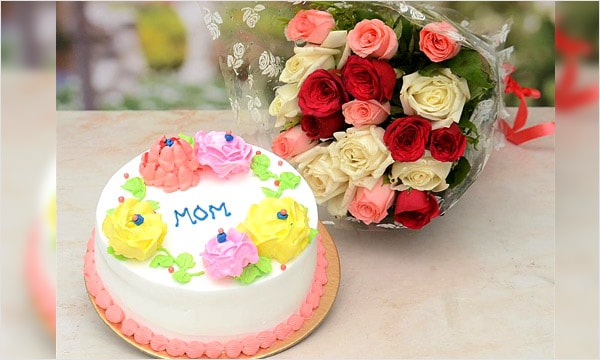 Another top gift you can send on Mother's Day is Combo Of Cake And Flower along with a greeting card with our express delivery service. If for any chance you placing an order just at the last moment then with our express delivery service your gifts will reach your mother exactly by Mother's Day so your love and gifts are delivered to her. From our given option you can choose your mother's favourite cake and place an order for the same. Please be assured that the cake and flower will be fresh when delivered to your mom and we deliver only eggless cakes to India.
Personalized Gifts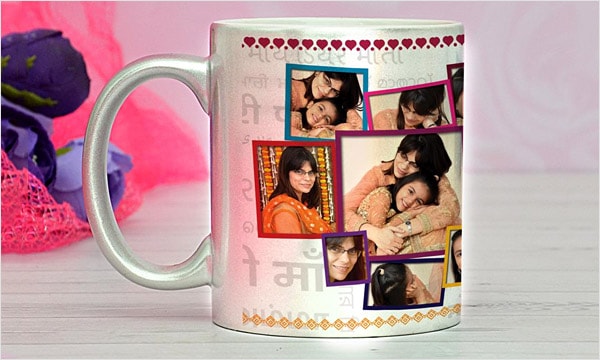 And lastly the next top gift to celebrate Mother's Day will be Personalized Gifts to India, and from our portal you can choose different gifts like personalized mirror, certificate, pillow, clocks, calendar, photo frames, key chains and greeting cards. The personalized gifts have a personal touch to them as they carry a personal picture and your very special message to your mother to let her know how much you love her. She will surely love this personalized gift from you and cherish the Mother's Day celebration.
Homemaker Mom Gifts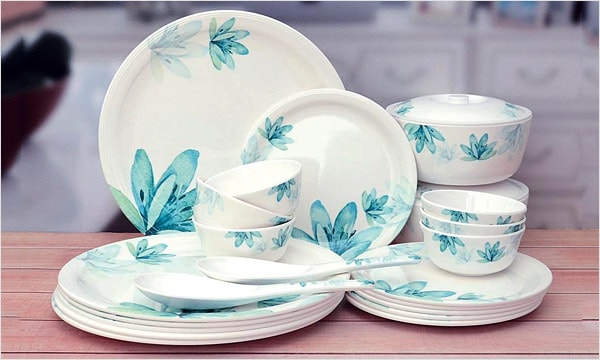 On the occasion of Mother's Day you can also send gifts for your Homemaker Mom in India, who works 24x7 to make her home a better place and take care of everyone. She definitely deserves the best pampering and love from you and gifts that will make her feel special with gifts like dinner set, dessert set, glasses, tea sets and many more. Select the gift she will love the most and send it to India to celebrate the happy occasion with her.
Working Mom Gifts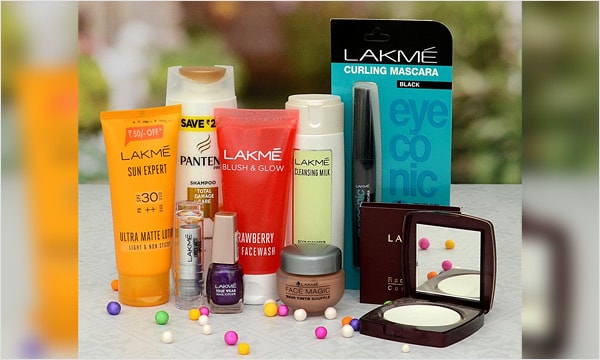 For the mother who is ambitious and yet gives her best to her family and take utmost care you can celebrate the wonderful occasion of Mother's Day with her by sending her the best working mom gifts to India. You can select gifts like lunch boxes, induction cooker, portable speaker, rice cooker and such gifts which will make her work at home easy and she can easily focus on her work herself.
Foodie Mom Gifts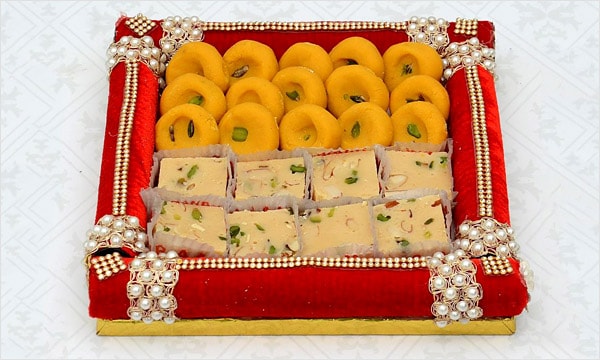 On Mother's Day for your foodie mom in India who loves having delicious food products, surprise her by sending her gourmets that will satisfy her taste buds and also let her know how much you love her by sending her favorite food items. Send chocolates, dry fruits, fruits, snacks, sweets, coffee or tea hamper, healthy food etc., which will truly make her happy.
Fashionista Mom Gifts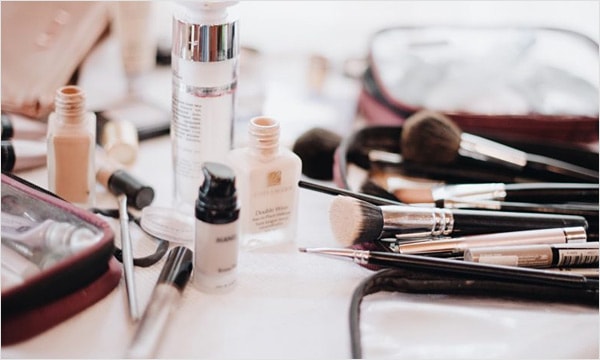 For your mom who loves fashionable things can be surprised with fashionista mom gifts to India on Mother's Day and conveyed your admiration for her. You can select for her gift vouchers for apparel, perfumes, watches and cosmetics that will be loved by a fashionable person. With these gifts make your dearest mother feel special on the celebratory day of Mother's Day.
Spiritual Mom Gifts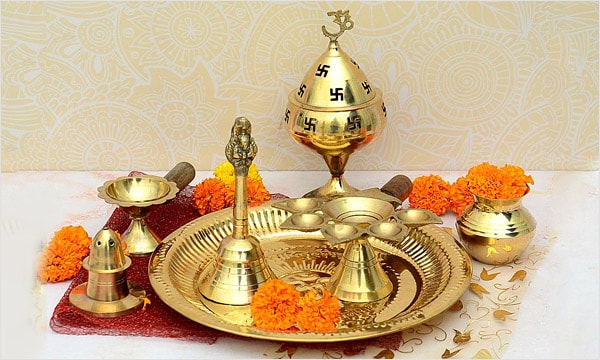 Some of our mothers are spiritually inclined and on this Mother's Day then can be surprised by spiritual mom gifts to India which you can choose from our portal. With your spiritual gifts she can continue her spiritual rituals everyday and also feel your love for her. Select holy idols, spiritual pendant, puja hamper from our portal and send it to India for your loving mother.
Handbags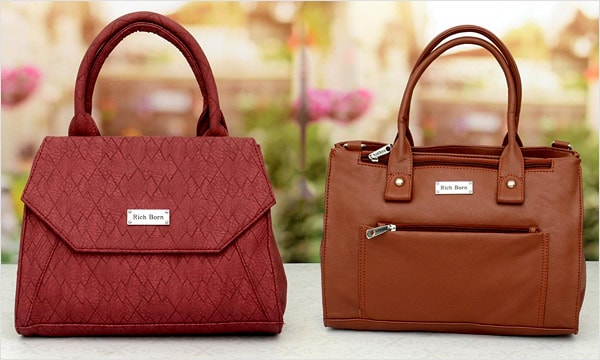 You can also send fashionable and must have handbags to your dearest mom from our portal on Mother's Day. Handbags are not only fashionable but also a necessity for women and so you can choose from a wide range of handbags and choose the one that will be loved by your mother also keep in mind her likes towards a handbag while you place an order for the same.
Watches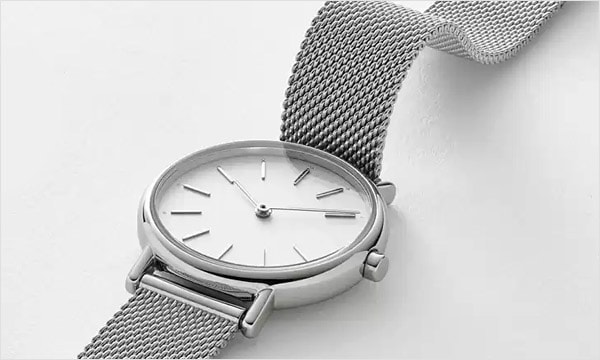 Another great gift for your beloved mom will be watches to India on Mother's Day and wish her a good time ahead, no matter how far you are these gift will surely make her happy and she can beautiful wear the watch and flaunt it. You can go for analog watches and smartwatches as well which will also help in tracking her health on a daily basis to take care of her no matter how far you are from India.
All the exclusive and popular gifts mentioned above will definitely make sure you celebrate Mother's Day with your mom in the best way even being far from her. With these gifts your Mother's Day celebration will be memorable and convey your love and regards to her. Our team will also make sure to give you an amazing gifting experience with as with our on time delivery and with a delivery network over 1200 cities we can deliver to any city in India.