Top 5 Gift Items for Thanksgiving Day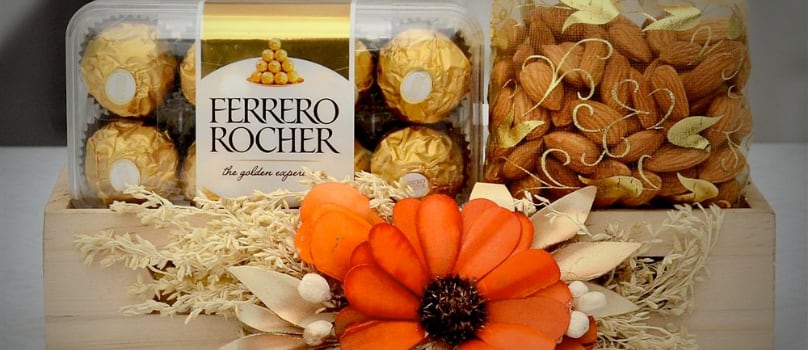 The occasion of Thanksgiving is a very popular festival in many countries and has a lot of history. This festival is commemorated in order to thank the Lord for the harvest season and spend time with friends and family. It is a common practice to exchange gifts on this occasion while enjoying a grand feast with loved ones. Thus, sending India gifts during this happy event is quite natural and you may opt to do so if you are staying away from your dear ones. It is better if you choose to send online gifts as this is quite an easy process that is completely hassle free. This online gift store is home to a variety of Thanksgiving Day gifts to India that you can send to India. We have enlisted here the top five gifting options for this occasion to make your job a lot easier.
Cakes :

These sweet treats are well liked and it is a very common item for any celebratory event. The cakes available on this online gifting portal are segregated into three categories based on the bakeries. The Chocolate Cake is a normal cake that is completely eggless with yummy spongy chocolate cake and vanilla icing.

Chocolates :

Chocolates are a delicacy that are loved by most and hence they are a good gifting option. This gifting site showcases branded chocolates and handmade chocolates as well as exciting hampers.

Flowers :

You can also give a gift of fresh and fragrant flowers to your family and friends in India. Many different types of flowers are present here in different sections containing many such gifts. The Red Sensation basket contains assorted flowers like red roses which are two dozen in number in a cane basket.

Sweet & Salty Items :

Food items of different tastes make an occasion an even more grander one and thus such gifts are much sought after. You can gift different types of snacks items along with delectable sweets from this online gift store.

Thanksgiving Hampers :

A hamper is a collection of attractive gift items and getting a combo of wonderful gifts is a delight for all. There is a large variety of gift hampers available on this online gifting portal for Thanksgiving Day. The Dry Buttery Indulgence gift hamper is a combo of two fantastic gifting options in the forms of a box of branded cookies and a designer tray filled with mixed dry fruits.
Make this coming Thanksgiving Day a very unique and memorable event for all your loved ones in India. You can safely send gifts to India from this gifting site on such occasions like Thanksgiving Day. Many kinds of exotic gifts have been showcased here for different festivals and events like Christmas and New Year.