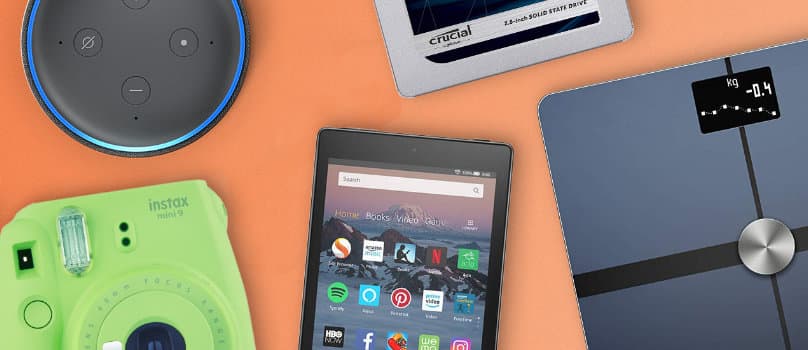 Image Credit : pcmag
A variety of gifting options can be found on GiftstoIndia24x7.com for different events and occasions. Such gifts are widely popular and hence they make exclusive gift ideas for all these special days. These fantastic gifts can be used to send gifts to India for your family members and friends there. There are two types of gift ideas available on this online gift store that can be easily sent to India. The tech gifts are those which mostly use electricity or batteries for functioning and classified as gadgets. There are also traditional gifts which are composed of those items that have been conventionally exchanged on festivals.

Tech gifts or gadgets are very modern and stylish that makes them quite accepted as gifts nowadays. Electronic goods fall under this category and these are essentially considered to be quite useful. The many such gift items on this online gifting portal can be used for sending gifts to India from USA. Many of these gifts found on this gifting site are tablets, cameras, mobile phones, watches and much more.
Gifts that have a traditional value are also of extreme importance while sending gifts to loved ones in India. Many such gifting options are edible like dry fruits as well as sweets among many other items. Other types of traditional India gifts that are sent on Indian festivals include silver gifts and also spiritual gifts. Such gifts represent the various aspects of the Indian culture and thus they are preferred by many as gift ideas.
Both the tech along with the traditional gifts have their pros and cons which must be considered. The tech gifts are very much liked by the younger generation and also those who are gadget lovers. But these gift items also need to be maintained properly as they may get damaged quite easily. On the contrary, the traditional gifts are very showy and they usually need very minimum maintenance. However, such gifts are now being considered outdated and very monotonous as gifting options. It must be noted that whatever be the hindrances, both of these exclusive gift types are extremely popular.
Talking about such wonderful gift ideas, Mr. Amit Desai, the CEO of this organisation, states that, "Sending online gifts is very easy and hassle free and hence this process is being adopted by many while sending gifts. GiftstoIndia24x7.com houses a variety of tech along with traditional gifts that can be sent on any occasion. Both these types of gifts are user friendly and hence have a very wide acceptance as popular gift items."