Tasty dishes which you can prepare on father's day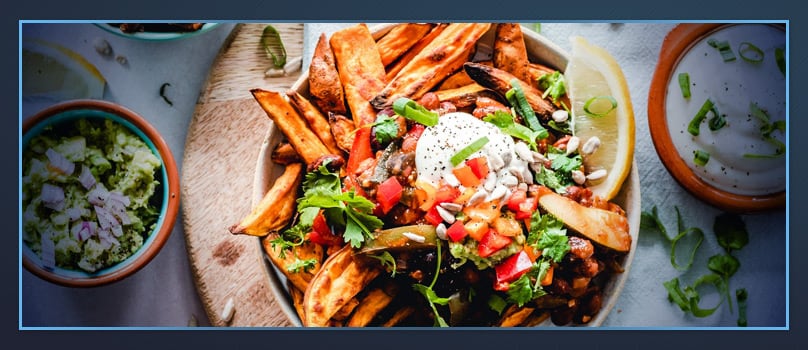 Over the years, Father's Day, has gained prominence throughout the world as this special day is celebrated with great pomp and show. With Father's Day just a few weeks away, you must have started preparing for the celebration. You can do a lot of things to make your father feel special on this day. If you are staying outside the country, you can send gifts to India through various online gifting portals. GiftstoIndia24x7.com is a renowned e-gifting site that helps the global Indians to send gifts to India on different occasion and festivals. The site helps to send gift to India from US and other various countries.
However, if you are staying with your dad this Father's Day, you can do something like taking him out for a movie or dine together in his favorite restaurant. Whatever your preparations are, you can spice up the celebration of Father's Day by preparing tasty dishes which your father will surely love to gorge in. In the following, recipes of different dishes are mentioned which you can prepare on Father's Day.
Aloo Peas Kurma
Ingredients:
2 potatoes sliced into cubes
1 medium sized onion
1 cup of cooked peas
1 medium sized tomato
2 tsp of ginger, garlic paste
1 tsp Mustard seeds
2 tsp chilli powder
1 tsp of garam masala
half tsp of turmeric powder
6 tsp of oil
1 cup of coconut milk
Salt
Coriander leaves
Method:
Heat the oil in a pan
Pour the mustard seeds in the pan
Add the sliced onions when the mustard seeds begin to crackle
Cook till the color of the onions turn to light brown
Now add the paste of ginger and garlic and the sliced tomatoes
Cook well to separate the oil from the mixture
After that add turmeric and chilli powder
Add the potatoes and salt and mix well
Now add the cooked peas, coconut milk and water and leave to boil
Cover it for 5 minutes
Use the coriander leaves for garnishing

This delicious dish is best enjoyed with roti, rice, naan or Parattah.
Kalimirch Baingan Recipe
Ingredients:
Half kg of either small or medium sized aubergine or eggplants
Half tsp of powdered pepper powder
Half tsp of turmeric power
Oil
Salt
Coriander leaves for garnishing
Method:
After cleaning the eggplants in water, chop them and keep in salted water for about 20 minutes
Heat oil in a pan and when it becomes hot pour the sliced eggplants
Cook the eggplants on medium heat for 4-5 minutes.
Add black pepper powder and turmeric powder with the eggplants
Then cook the eggplants on low heat till they become soft
At last add salt and garnish with the coriander leaves.

This dish is best enjoyed with bread or rotis
Chana Pulao
Ingredients:
2 cups of boiled chickpeas(chana or kabuli chana)
1 tsp ginger garlic paste
1 cup rice
2 onions
Half cup curd
1 tomato
Half tsp of caraway seeds (shahjeera)
2 green chilies
1 black cardamom
1/2 mace strands
2 small green cardamom
1 bay leaf
cinnamon
2 cloves
2 tbsp of warm milk
Saffron strands
Half cup sliced of coriander and mint leaves
1 tbsp ghee
Salt
Method :
After boiling the chickpeas, keep it in water overnight and then pressure cook for 4-5 whistles
Slice the onions, chillies, tomatoes, coriander leaves and mint leaves
Smoothen the curd
Then in warm milk soak the saffron
Heat the ghee in pressure cook
Break the caraway seeds
Then add cardamons, cinnamon, mace, bayleaf and cloves and fry
Add onions to the garam masala and cook till it turns golden brown
After that add the paste of ginger and garlic and cook well
Add the green chillies and the chopped tomatoes
After cooking the mixture for a minute, add the basmati rice and cook well for 1 minute
Now add the saffron and milk mixture, cur and mix well
Add the coriander and mint leaves and the boiled chickpeas and pour 1.5 cup water
Add salt and pressure cook the entire thing

Chana Pulao is best enjoyed with pickle, papad, pickle and veg salad. So, prepare these dishes for your father and give him a mouthwatering treat on Father's Day.