Surprise Your Mom with Heart Winning Personalized Gifts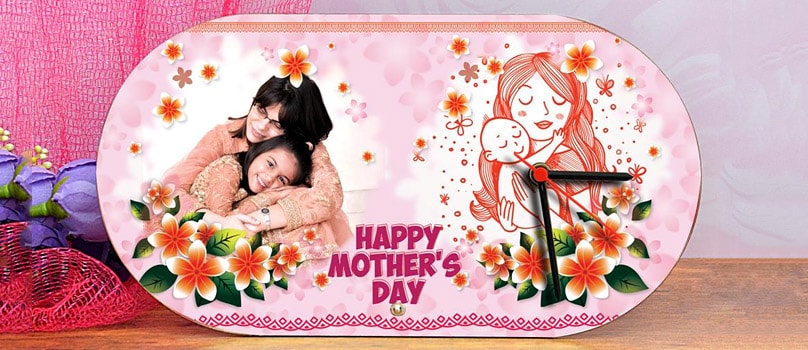 You would have heard sometime or the other that since God could not be everywhere to watch over everyone, mothers were created to tend to and to love the mankind. Hence no one can deny the sacrifices and patience a mother shows. Especially in case of humans, a baby cannot grow up to be a healthy and hearty human being without his or her mother. Moms are epitomes of selfless as well as unconditional love and affection. She alone ever had the patience to hear to your babble for hours. She only ever had enough energy to tirelessly follow you around the house. She spent sleepless nights and watched over when you slept through the day as a baby. While you can never thank your mothers enough, you can definitely remind her time and again how much her actions mean to you by sending gifts to India to her even when you are far away. You can do so on any other day, but doing so on the Mother's day will be more so special.

Try these simple yet elegant Mother's Day gifts to India. These are a brilliant idea for a gift for mothers since mothers love to cherish memories of time spent with husband and kids. They surround themselves with pictures of important family events. Which is why, picture frames make a great gift. For all women, mother or not, young or not so young, flowers are the best gift. They are soft, tender, sweet, charming, radiant, colorful, and joyous, just like the women. Make your mom a thoughtful bunch of her favorites or even your favourites along with these personalized gifts and she would know, you personally picked them.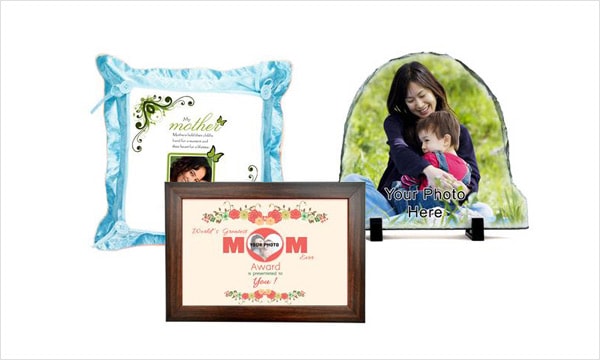 There are various personalized gifts to India for mother that can be sent on the occasion of Mother's Day from this online gift store. These wonderful gifting options are bound to make this coming Mother's Day a happy and joyous occasion. There are certificates which are a remarkable way of showing your dear mother how much you love her. These awesome gifts can be personalized using photos of your mother as well as the names of her and her children. You can also send photo gifts for the lovely lady which can make her feel nostalgic on this special day. Personalized pillows, frames, soft toys and many other such gifts can be found on this online gifting portal.
Browse the amazing selection of gift options available on this online gift store and make her day on this Mother's Day. In this way, you can be with your mother on this wonderful event even if you are far away from her. You can also get a variety of other gift ideas for different other splendid occasions and festivals.