Serenades and gift hampers for Mother's Day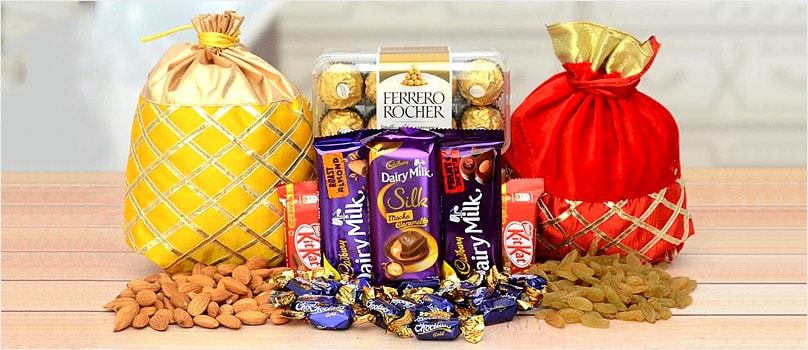 Mother's Day is one of the most integral occasions which is celebrated with great enthusiasm and vigour in the different parts of the world. You can also celebrate Mother's Day by sending gifts to your mother. And in case, you are living in America, you can take the help of the e-gifting portals to send gifts to India from US.
As online gifting has become the latest trend, a number of e-gifting stores have surfaced in the last few years. GiftstoIndia24x7.com is one of the e-gifting portals, which is mainly dedicated to the global Indians so that they can send gifts to India on various occasions and festivals. Almost all the different occasions and festivals are covered by our site. Some of them are Holi, Diwali, Valentine's Day, Mother's Day and many more. So, if you are looking for an online gifting store that is reliable and gives you the guarantee to send gifts to India on your preferred location and date, then our website is your ideal option.
There is an entire section dedicated to Mother's Day Gifts. In this section, you will get to choose from chocolates, watches, sarees, sweets, dry fruits, and many more. However, if you are thinking of surprising your mother with some special gifts, then you can go for serenades offered by our website. From our category of unique serenades, you can send various gifts on Mother's Day. There are two kinds of serenades in our website. The first one will let you send gifts for three consecutive days, while the latter one, allows you to send gifts to India to your mother for two consecutive days. For this reason the serenades are aptly named; Three Day Serenades and Two Day Serenades. Gifts ranging from perfumes to gift vouchers, cakes, flowers, chocolates and a lot more are offered in both the serenades.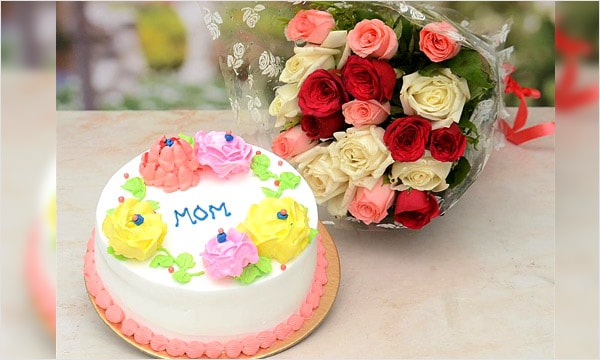 There are quite a number of serenades offered in both Three Day Serenades and Two Day Serenades. All the different types of gifts displayed in both the serenades are offered by some of the brands of international repute. If you go for the 'Special Treat', then on the first day, you will be sending Cool Water perfume from Davidoff, on the second and third day, you will be sending chocolates and gift vouchers, fresh fruits and sweets respectively. With 'Mom's Day Out', you can send Olay beauty products and gift vouchers on the first day and on the second day, you can send fresh flowers and tasty
pastries. Send serenades on mother's day to India on Mother's Day and surprise your mother.
Other than serenades, you can also send gift hampers on mothers day to India on Mother's Day. Gifts hampers are regarded as one of the most preferred gifts as these come with a combination of more than one kind of gift. Gift hampers can be an ideal choice on the occasion of Mother's Day. You can select from the numerous gift hampers stocked by our website for this eventful occasion. If you go for the 'Essence of Life', you can send numerous gifts like flower bouquets, sweets, chocolates and dry fruits. As the name suggests, going for the Royal Pearl Necklace with Watch, will let you gift your mother an extremely beautiful pearl set along with a very stylish watch. Browse through the different gift hampers and select the one you think will convey your love and affection to your mother in the the best way.
GiftstoIndia24x7.com has a long and successful history of satisfying its worldwide clients with wide variety of gift items and products. On the occasion of Mother's Day, our website is offering a huge number of varied gift items. Out of those, you can send serenades and gift hampers on Mother's Day to India to surprise your mother and make a perfect celebration.