Send gifts of Valentine serenades to your love in India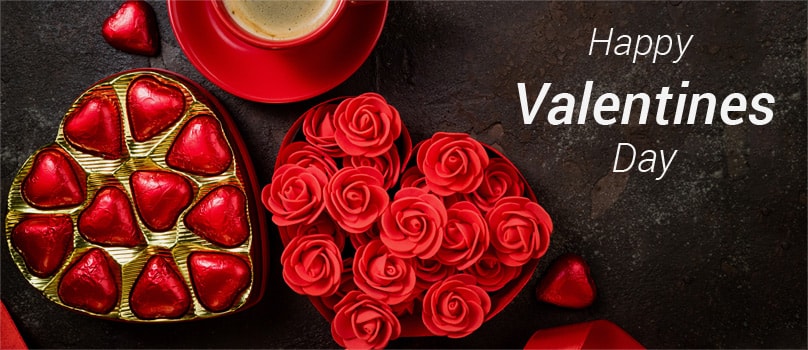 Love is in the air at any time of the year. It doesn't wait for an opportune time, place or person. It just "happens" all of a sudden. Nobody knows when they will be struck by Cupid's arrow and that will be the beginning of a new phase of life for that person. The magic of love is such that within short span of time it converts strangers to partners and to them it seems that they cannot live without each other till death. Love is the sweetest bond between two people, and this relationship is strengthened with the trust between the two.

All over the world the spirit of love is celebrated on a special day, that is on 14th of February. This day is more commonly known as "Valentine's Day". There is a popular history behind the naming of this day. History has it that in ancient Rome, Emperor Claudius II had banned the custom of marriage among young people. This was done to ensure that none of the young men of the country married as it would keep them back from joining the army. If they married and raised a family, women and children would distract the men from going to the battlefields. But a person named St. Valentine who was a priest violated the law imposed and secretly gave marriage to couples. But he was caught by the emperor's men and was killed. The day was 14th of February, so this day is commemorated as the day of love and named after him as Valentine's Day.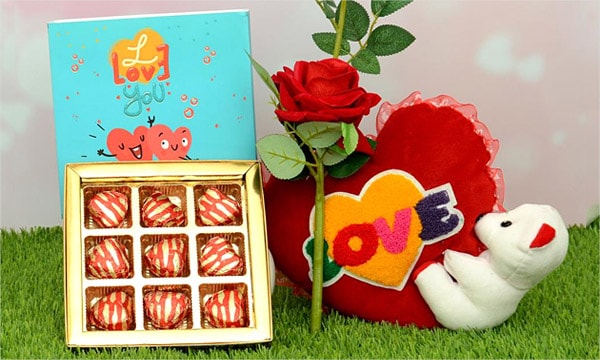 On this day couples find some time for themselves to spend together and share their feelings about each other. One of the important part of this occasion is to gift the partner something that they will cherish the whole life. Even you can send gifts to India if your partner is settled there. Valentine's Day is something special so the gifts should also be such that they remain in the heart of the recipient forever. So an unique gift selection is necessary. GiftstoIndia24x7.com takes care of your emotions and thus they have dedicated a whole section to Valentine's Day gifts. But the most attractive idea is to send enticing serenades repeatedly over some days so that your partner gets surprised over and over again before understanding anything. These serenades can be chosen from a wide range of products available at our site. Let us discuss about some of these serenades :

2 Day Serenades - To gift a pocket friendly serenade you can opt for 2 Day Serenades. Serenades are available for both Men and Women. If you order two day serenades then the gifts will be delivered on 13th of February that is the day before Valentine's Day and a more special gift on the actual Valentine's Day. They are tagged with various names, some are for the ladylove and some for the Man and others can be gifted to both irrespective of the sex. Like the serenade named "For ur Sweetheart" is exclusively for women. On the first day your ladylove will receive a complete winter care cosmetic hamper consisting of cosmetics from leading brands, then on the second day she will receive A Tall Flower Basket Of 100 Red Roses and One Kg Heart shaped Strawberry Cake. For Men too there is a two day serenade named "With you forever" which offers Striped Formal Shirt From Van Heusen and 10 Assorted Pastries on the first day. Then on the second day he will receive Send a bunch of 12 Red Roses, Fruit Champagne 1 ltr and 250 gm Roasted Kaju.
3 Days Serenades - 3 days Serenades begin from the 12th of February and continue till 14th of February. The serenade "Yours only-for him" is for your Man where on the first day he will receive Gents Portfolio Bag and the next day he will be surprised to get 250gms Masala Kaju, with a bottle of Fruit Champagne(1 ltr), and finally on 14th he will get Beautiful round Cane basket arrangement of 24 Red & Yellow Roses with 1/2 Kg Pineapple Cake. There are beautiful serenades for your Girlfriend or wife too.
4 Day Serenades - If you want to give more surprise to your partner we have arranged 4 Day Serenades for them. The serenade sending start from 11th February. Gifts will be sent on each four days starting from 11th. This will provide you the opportunity to shower loads of gifts on each day. The gifts can be anything from soft toys to cakes and chocolates to flower bouquets and many more to delight your love with.
7 Day Serenades - This is really special as you will be able to start a non-stop shower of gifts to your love for one whole week. The recipient will be filled with awe and joy before they understand anything. Everyday they will feel that maybe this is the last one but the surprise will continue for seven days. There are wide range of gifts included in the serenades like chocolates, baskets of roses, champagne bottle, gift vouchers, cosmetics and lots more option to choose from. The 7 Day Serenades are an absolute option to express your love for your partner.

Why gift one or two gifts when you have the option to send gifts to India for some days? Make yourself a unique partner while expressing your feelings. Serenades are really innovative as Valentine's Day gift. So plan for gifting a serenade this Valentine's Day.