Send online Mother's Day Gifts to India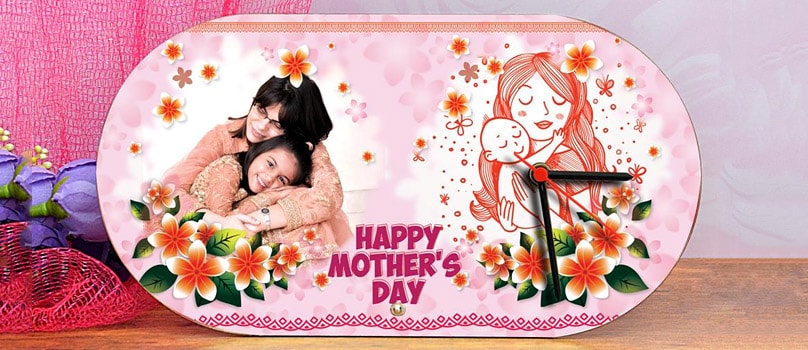 " You're my mother, I would have no other! "~ Forest Houtenschil
Being a mother is one of the best gift that a woman receives in her life. A mother is born only when her child is born. Till the child is born, she is a woman. The moment a child is born, a mother is born too. A mother makes a child become what he is. The child looks up to his
mother to answer every question that he has. On mother's day, GiftstoIndia24x7.com makes the people pay homage to their mothers by sending them gifts to India. These gifts will undoubtedly cheer her up and thus, will make the bond stronger by the day. Mother's day is an occasion to make the mothers feel special about themselves. It is time you thanked her for all the sacrifice she has made for you to make what you are today.
There are various intimate moments which a child shares with his mother. The days when the child would get sick and the mother won't sleep. Every time the child fell, the mother felt hurt. Every time a child came home from school, crying that he had a fight with his best friend, the mother would wipe the tears and the tell her child how much she loved him and how much important the child is for her. A mother is an embodiment of all the love, care, sacrifice and service that exists there. You can send mother's day gift to India and make your mother feel proud about the fact that you will always be there besides her no matter how far you are from her, physically. We have a huge array of mother's day gifts that will surely win your mother's heart when she receives them on Mother's Day.
The society has seen tremendous changes and so now-a-days people are staying far away from their loved ones owing to career-related commitments. They have to leave the person who loved them the most, in a time when she needs them the most. Sending your mother a sweet gift to India like Sweets, Spiritual Gifts, or may be a bunch offlowers and cakeswill surely brighten up her day and she will be reminded that you still love and miss her the same way like you did when you were a child. A hand-made greeting card will represent a much more personal touch in your gift. A bunch of flowers to accompany the card will blossom her heart seeing that the child has sent her a gift. Make her Mother's day truly memorable, send her wonderful mother's day gifts to India through us.
There are huge range of perfect gifts to India that you can send to your mother on the occasion of mother's day. Every woman loves Jewelery. Jeweleries are some of the most popular gifts that you can gift to your mother. Her mother's day celebrations will receive a shot in the arm if she sees her child has sent her a gifts from so far away. If you are caught as to what to gift on this special day, then sending her a gift hamper will be a perfect gift to India. Silver gifts are also an ideal gifting idea for your mom. If you are looking out for something different to send gifts to India, then personalized gifts are also an option. A personal touch is what your mom will receive when she receives the gift.
Best Mother's Day Collection ::