Send flowers to India according to personalities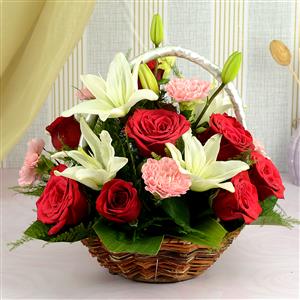 If you want to send flowers to India, sitting in the comforts of your home, then you need to send flowers through an online florist. Presently online florists has become very popular, because via such services you will be able to send fresh flowers to your loved ones. Apart from delivering fresh flowers, the online florists also provides you with a wide variety of options. There are many online florists available nowadays and amongst them the most popular one is GiftstoIndia24x7.com. On this website you will find flower arrangements for every occasion. The website is very user friendly and is also very easy to navigate, therefore you will be able to find the flower arrangement of your choice very easily.
When you send online flowers to India, for your dear ones you can also send them flowers according to their personalities. People have associated flowers and personalities since ages. Listed below are some of the common beliefs.
The Iris Flower - This flower is usually associated with people who are introvert and as a spiritual side to their personality.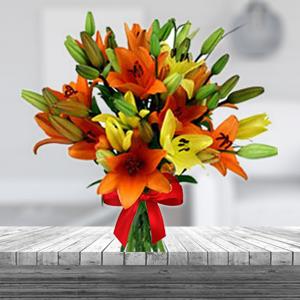 The Daisy - You can gift an arrangement of Daisy to a person who is always cheerful and is very optimistic. Send a beautiful bunch of Daisy to the most beautiful and innocent person that you know in India, and make his or her day.
Tulips - Tulips are usually associated with grace and elegance, so if you think that your dear one is the most elegant person you have met in the world, then you can send him or her a beautiful bunch of Tulips, and it will surely delight the person.
Roses to India - Rose has served as a symbol of romance since ages. Sending a rose bunch to someone is a very old fashioned way of conveying love, and it will never go out of fashion. So is the occasion is Valentine's Day, your lover's birthday or your wedding anniversary, you must send your loved one a beautiful arrangement of rose, along with other gifts.
Orchids - Orchids are very delicate and exotically beautiful. This very graceful flower is associated with beauty and luxury. When you see a Orchid flower it fills you with a sense of refinement. If you want to attract the attention of someone, then you need to gift that person aa arrangement of Orchid.
Finding unique flower arrangements to send as a gift is no more a difficult task. If your dear one resides in India, then you just have to visit the website of GiftstoIndia24x7.com, and here you will find a fabulous collection of flower arrangements. On our website you will be able to find a fabulous collection of - Assorted Flowers, Carnations, Fruits - Flowers Baskets, Life Size Arrangements and many more. All these arrangements will be delivered fresh to your dear ones in India. This gift portal has become very popular amongst Indians all around the globe because the online store has an excellent delivery network in India, and a customer can always get in touch with the website directly, as the customer care support of this store is available all throughout the day. GiftstoIndia24x7.com also offers popular services like Midnight Delivery - which allows you to send flowers to India for your dear one at the midnight hour.