Diwali also known as the 'Festival of Lights' is celebrated with great fun and devotion by Indians all over the world. This is marked by lightening up their homes with earthen diyas and colorful twinkly lights along with decorating their entire household with marigold flowers and colourful rangolis. Alongside these, bursting crackers and exchanging gifts among family and friends further add joy to this festivity. Hence, with this festive season just a few months away, GiftstoIndia24x7.com showcases fabulous collection of gifts which you can send to your dear ones in India.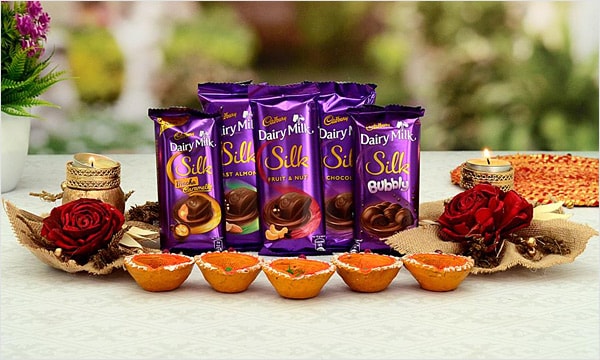 GiftstoIndia24x7.com is an online gifting portal that has assisted people all over the world to send gifts to India on any occasion or festival. Hence, if due to some reason you cannot be with your dear ones on this festive season then you can brighten up their day by sending wonderful gifts through this site. As Diwali is one of the main festivals celebrated by Indians, GiftstoIndia24x7.com brings you a splendid range of gifts which your loved ones will be estatic to receive from you. Beautifully decorated earthen diyas and rangolis, variety of delicious sweets, attractive home decors, playful crackers are some items which you can send as gifts in Diwali.

Furthermore, this site also offers the perfect solution for those individuals who always rush at the last moment to purchase gifts for their loved ones. It goes without saying that in current times, we are so busy with our professional work that we often do not know which day of the week it is. Hence, if due to any reason you have forgotten to place your order beforehand for Diwali then don't worry. You can always get your gifts delivered within 24 hours by placing your order through the Same Day Gifts to India Delivery service.

Diwali is an Indian festival and any Indian festival without sweets is unheard of. Keeping this in mind, GiftstoIndia24x7.com displays a variety of such treats which you can send as gifts to India. You can take your pick from kaju barfi, motichoor ladoo, gulab jamun, rasgulla, sohan papri and so on. Moreover, some of the sweets here are also coupled with crunchy dry fruits as well. Besides these, if your dear ones prefer chocolates to sweets then you can check out the 'Diwali Chocolates' section which offers a decent selection of the same from well known brands like Ferrero Rocher, Cadbury, etc. Since these brands are popular for their tasty chocolates, it will be a perfect gift for your family and dear ones on this festive occasion.
Along with sweets, gifting dry fruits on festivals is also an age old tradition which is followed till date. Thus, if you are planning to uphold this beautiful tradition then send your dear ones these crunchy dry fruits from the 'Diwali Dryfruits' section and make their day even more special. Raisins, cashews, almonds, walnuts, dates are some variety of dry fruits you can choose from. Some of these treats are also presented in beautifully decorated trays which gives it a festive look. Since you know when is Diwali this year, choose any of these to send as gifts.

Furthermore, for more gift ideas, you can browse through the 'Express Diwali Hampers' section which is filled with a beautiful range of gift hampers. You can take your pick from flowers, sweets and dry fruits; flowers and sweets; dryfruits and sweets; chocolates, sweets and flowers; variety of crackers; fruits and dry fruits, crackers and sweets; and many more. Send these Diwali gifts to your dear ones in India and let their day filled with more happiness and joy.