Range of Rakhi gifts for Sisters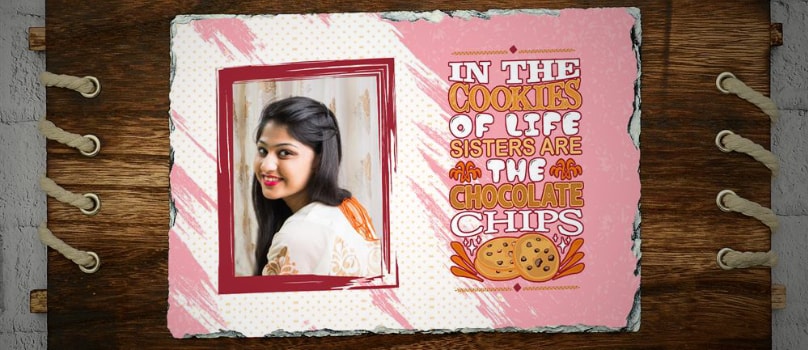 Brothers and sisters share a special bond which is quite hard to express in mere words. In the younger days, they may have literally fought with each other and had huge discussions over small matters but with maturity these began to lessen and each develops a respect and understanding for each other. Thus, in order to commemorate this unique bond between siblings a festival known as 'Raksha Bandhan' is celebrated which usually falls in the Hindu month of Sharavan (August). This day begins by sisters tying a Rakhi thread amid prayers on their brothers' wrist for their happiness and prosperity. Once these rituals are completed, gifts are exchanged.
With the prospect of better job opportunities, many aspiring candidates are settled offshores, hence, are unable to be with their loved ones on some occasions and festivals. For such individuals, GiftstoIndia24x7.com offer the best soloution. As the name implies, this is an online gifting portal that has, for over a decade, assisted people all over the world to send gifts to their dear ones in India. Since Raksha Bandhan is a very popular festival of Indians, this portal showcases a splendid selection of gifts which you can send to your siblings on the festival of Rakhi to India. Besides this, their efficient customer care and on-time delivery services has definitely made this gifting portal the most sought-out by non-resident Indians.
If due to some important commitments, you cannot be with your brother on this festive season then take the assistance of GiftstoIndia24x7.com to send Rakhi to India to him. Just visit this site, take your pick and place your order. Within the day of the festival, your gifts will reach your dear brother in India. Furthermore, you can browse through the 'gifts for brothers' section which is filled with a wide selection of gifts which you can send along with an attractive Rakhi to India. But, before you choose a gift, do keep your brother's preference in mind. Thus, with the introduction of online gifting portal like GiftstoIndia24x7.com, sending Rakhi to India had never been this easy and hassle free.
Alongside these, this portal also showcases a wide selection of rakhi gifts for sisters as well which you can send on Rakhi if you are miles away from her. It goes without saying that your beloved sister who is miles away from you is bummed with you for not being there with her on this festive season. Hence, bring a smile on her face by sending her fabulous gifts on this joyous festival of Rakhi. In the 'gifts for sisters' section, you will come across a splendid selection of gifts which will definitely make her jump with joy. Gorgeous sarees, attractive jewelleries, sensual perfumes, latest handsets, fashionable bags are some items which you can choose to send as Rakhi gifts to your dear sister. Besides these, GiftstoIndia24x7.com also offers an exclusive range of cosmectics from renowned brands as well. Since beauty products are always welcomed as gifts by women, your sister will be delighted with your gift.
However, if your sister is not into makeup and all, then you can send her a mobile phone as a gift on Rakhi. In current times, mobile phones have become a necessity in every ones life, not only to keep in touch with loved ones who are miles away but also as a fashion accessory. Hence, on this festival, give your sis a lovely surprise by sending her a mobile phone from popular brands like Nokia, LG, Samsung, Sony Ericsson, etc. through this portal. Since you know when is Rakhi, prepare your gift list from today, if you don't want to be rushed.
Hence, on this festival, not only can you send Rakhi to India to your doting brother through this e-gifting site but also charming gifts to your dear sister. Thus, with the introduction of this portal, sending Rakhi to India along with gifts has become a piece of cake no matter the boundaries.