Raksha Bandhan: History and Myths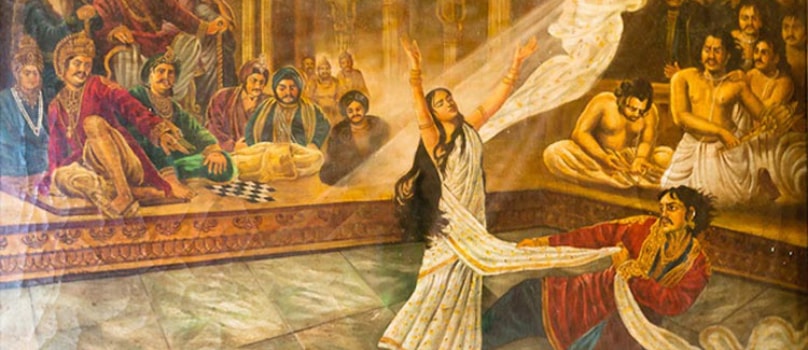 Rakhi being one of the most popular festivals of India is treated with utmost respect. It is celebrated widely within the country with great gusto. You can delight your loving brother or sister even if you are far away from them by sending Rakhi to India from USA. You can also send Rakhis to India along with other amazing gifts to spread the love and cherish the bond.
Rakhi or Raksha Bandhan, is a term derived from the Sanskrit word which means, 'the tie or the knot of protection'. This auspicious festival for Hindus, also termed Rakhi Purnima, is celebrated on the full moon day, in the month of Shravan. Steadfast faith, enduring love, are the true essence of Raksha Bandhan. So it does not matter whether one is related by blood or not. Everyone can be part of this festival.
A festival that has so much fervor oozes, so much vibrance, must have originated from somewhere. Originating from a host of ancient beliefs, people continue this tradition with undying faith. For instance the Krishna Draupadi story, according to Hindu mythology, is deemed to be one of the contributing factors of Rakhi.
Krishna was hurt when he killed the evil king sari in a battle. It was Draupadi, the wife of Pandavas, who tore a piece of cloth from her sari to tie on his wound. This lovely gesture touched Krishna, and he blessed her saying 'Akshayam' meaning 'May it be never ending'. This led him to protect Draupadi's honour by providing her unending threads for saree during her 'vastraharan' in dhritarashtra's court by the Kauravas, an instance that we find in The Mahabharata. Thus, Krishna saved her from embarrassment. A true brother is protecting his sister from every aspect!
Another popular myth of Rakhi according to Vedas is Sachi tying thread of protection on Indra's wrist to have him secured from defeats. It is believed to be a reason possible for the birth of the Raksha Bandhan episode since the time of the battle between demons and gods. There is also a myth that Yam and his sister Yamuna, who were siblings, were the epitome of fraternal love. Yamuna had tied rakhi to Yama praying for his immortality. Impressed by her sister, Yama stated that whenever someone's sister ties rakhi on the brother's wrist is praying for protection, the brother will be blessed with longevity and immortality.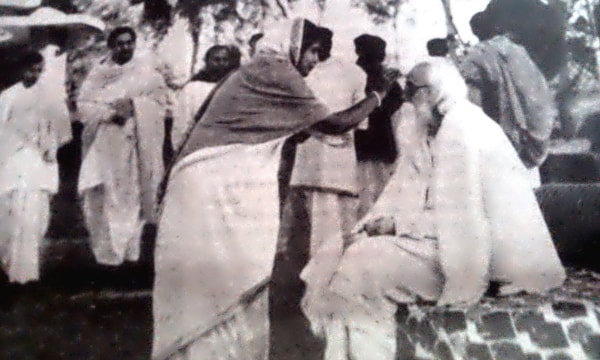 Besides, King Bali and Lakshmi's deep, pious bonding is another instance of Rakhi. Once when she was alone in Vaikunth, she went to Bali seeking shelter while her husband was away, in disguise. On Shravana Purnima, she had tied a yellow thread to Bali, who helped her in time of distress and sacrificed all that he had for her. However, apart from mythological accounts, there are some historical accounts. According to that it is known to us that Rajput queens used to practice the custom of sending Rakhis to neighbouring rulers to foster fraternal ties and ensure peace between regions.
One such legendary reference is that of Alexander the Great and King Puru's battle when Roxana (Alexander's wife) had sent a Rakhi to Puru asking him not to harm her husband. Puru did respect her request. Similarly the incident of Rani Karnavati of Chittor sending Rakhi to Humayun asking for protection during the invasion of Bahadur Shah, was honoured by Humayun.
Apart from this, it was the Nobel laureate Rabindranath Tagore who was known to have initiated the tradition. Tagore started the trend of tying rakhis to one another to put an end to communal riots. Both, the man and woman tied rakhi on each other's wrist. It was meant to symbolize unity and mutual respect for each other's religion.
In the Northern part of India, Rakhi is also well known as Kajri Navami or Kajri Purnima when people pray to Goddess Bhagwati as they believe it to have originated from the said goddess. The festival also derives its source from Lord Varuna. It is known as Nariyal Purnima according to one of the mythological references which has coconut being offered to Varuna, the sea-god.
With so many mythologies associated with Raksha Bandhan, it is hard to deny the fact that how much we respect and treasure this occasion. We overcome boundaries, adversities and all sorts of problem to make our loving brother or sister feel special this day. Having said that, if you are staying out of India on this auspicious festival, you need not worry as you can send Rakhi to India from USA along with other amazing gifts to make the celebration grand and also to bring smile on the face of your loving brother.