Send Rakhi Threads And Gifts On Raksha Bandhan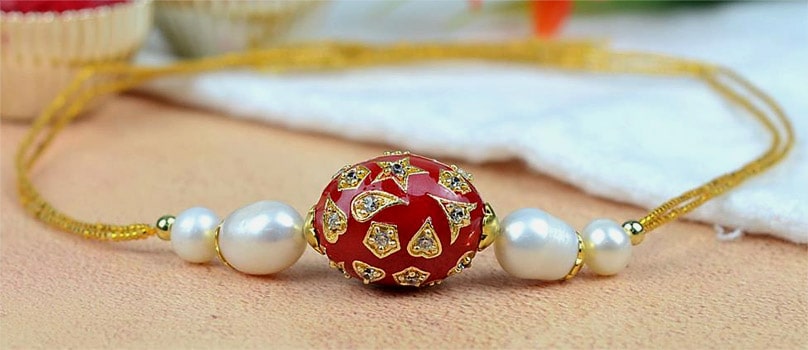 There are a number of things that make a festival, starting from the rituals associated with it to reunion of family, gorging in mouthwatering dishes and also exchanging gifts. Rakhsha Bandhan, which is popularly known as Rakhi is one such festival of India that encompasses everything mentioned above. This is one of the most popular festivals of India which is celebrated with grandeur in the different parts of the country. As mentioned gifts play a significant role in almost all the festivals that are celebrated in India, Rakhi is no exception. In this festival both exchanging gifts and tying rakhi hold similar significance. And with the growing popularity of the online gifting portals, sending rakhi and gifts have become a click away. Moreover, it is the most convenient option for those staying outside India. So, if you are too staying outside the country, you can send rakhi to India with gifts through GiftstoIndia24x7.com, which is a renowned e-gifting store.
As the name suggests, our online gifting site has expertised in sending gifts to the various parts of India. GiftstoIndia24x7.com offers gifts for almost all the occasions and festivals that are celebrated with lot of enthusiasm and vigor in the country. On the upcoming festival of Rakhi, you can send rakhi to India to your brother through our site. In fact, not only you can send rakhi to India, with our awesome collection of varied rakhi gifts, you can send the same to your brother on this festival.
If you browse through our section of Rakhi, you will understand why GiftstoIndia24x7.com is often the first choice for the NRIs when they want to send gifts back in India on different festivals and occasions. The section is filled with variety of beautifully designed rakhis coupled with rakhi gifts from where you can make your choice and send back in India. The rakhis in our website is categorised into different types; Zardosi Rakhi, Diamond & Gold Rakhi, Silver Rakhi, Exclusive Rakhi, to name a few. You can send rakhi to India to your brother from any of these categories. If you have a kid brother, you can select lovely rakhis to him from the category 'Kids Rakhi'. In case, you want to send rakhis to both your brother and sister-in-law, then you can choose from Bhaiya-Bhabhi Rakhi and Lumba Rakhi, the latter displays rakhis only for sisters-in-law.
Other than the rakhis, you can also send rakhi gifts to India with the help of our site. Our extra-ordinary stock of rakhi gifts have been categorised according to relations, meaning that, you will not have problem while choosing the gifts. If you are looking for gifts for your brother, you can search through the category of 'Gifts for Brother'. And in case, you are searching for both your brother and sister-in-law, 'Gifts for Bhaiya-Bhabhi' will be perfect for you. The rakhi gifts to India in our site is also classified as 'Rakhi Return Gifts', from where you can send rakhi gifts to India to your sister. There is also a category named 'Gifts for Sister', which displays varieties of gifts for sisters.
Gifts ranging from chocolates to dry fruits, sweets, personal care products, bags, jewellery, bags, apparels, electronics and more are stocked in our website. With the various gifts, you can also send rakhi greeting cards with the help of our website. With GiftstoIndia24x7.com, you can be sure that your rakhi celebration will be one of the most cherished ones.