Rakhi Purnima celebrations with enchanting gifts.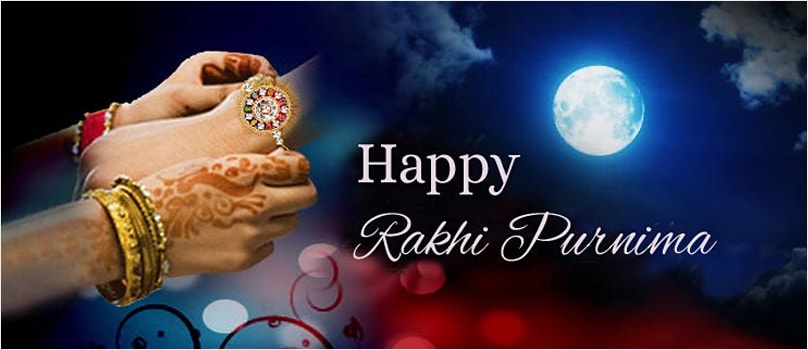 Being a land of varied customs, religions, and beliefs, India showcases a vivid sociocultural diversity. But amid so much diversified ideologies of thoughts, principles, and living, Indians are bound together by the thread of unity. And this unification has been expressed emphatically through the boisterous celebration of numerous festivals of India.
One such a festival, that we will discuss herein in details, is that of Rakhi, or Raksha Bandhan, as it is known as in some parts of India. When literally translated to English, the term Raksha Bandhan means "the bond of protection." The festival marks girls tying sacred Rakhi threads to their respective brothers and pray to the Almighty to save them from any unforeseen calamities.
The brothers also in turn vows to protect their sisters' causes all lifelong. Such is the beauty of this heavenly festival. These days, girls also tie Lumbas to their sisters-in-law, which is believed to possess the same protective powers as a Rakhi. Tying of Rakhis, therefore, not only adheres to the sacrosanct rituals of the day, but also fosters the beautiful relationship that is shared among siblings.
Observed annually on the full moon day in the Hindu month of Shravana, Rakhi scripts a time that accounts for a whole family get together. Being one of its kind, Rakhi Purnima also held to be an auspicious day among the Indian populace. Various pujas and religious offerings are performed on this day of Rakhi Purnima.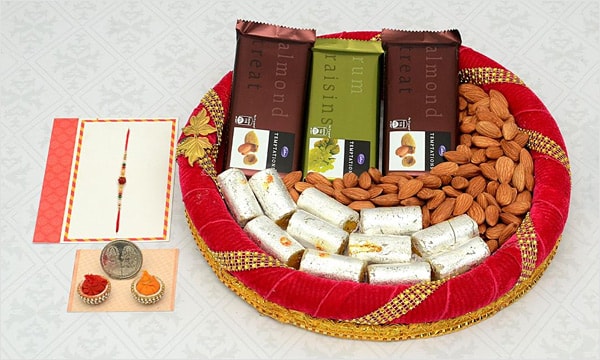 Now, just like any other Indians festivals, Rakhi also involves the most necessary practice of gifting and feasting. Wishing the day with Rakhi gifts for one's siblings, along with a bright and colorful Rakhi, is the trend of the day. This exchange of Rakhi gifts in between siblings also reflects much to the enjoyment of this festival to a great extent.
But, due to the recent career commitments, many of us are compelled to live offshore. And hereby sending Rakhi to India online has made a large amount of success in conveying our honest sentiments in the most righteous manner. So, if you are staying abroad and wish to send a Rakhi for your brother in India, you ought to try out the reliable services of these e-gifting companies.
Even if your brother is settled abroad, like that in the USA, and you wish to send him a Rakhi, you have to avail the online services. Sending your Rakhi to USA through an e-gifting company promises to involve lesser hassles than its offline counterparts, like couriering. With the availability of a plethora of e-gifting sites nowadays it has been a lot easier to send Rakhi to USA or elsewhere.
One such an online gifting site is GiftstoIndia24x7.com. This very portal, since its inception back in the year 1999, is a safe haven to send Rakhi to USA. Banking on their credibility in serving over a million satisfied customers, this very portal has witnessed a lot of fan-following. With a lot of attractive Rakhis and Rakhi gifts, this aforesaid site is sure to enable you to select and send your Rakhi to USA with a lot of ease and comfort.
By now you must be thinking that when is Rakhi. So, as you now know when is Rakhi start planning to get hold of a nice gift that would surely appease the taste of your dearest sibling in India to the most. Make this Rakhi a memorable event by sending your Rakhis and Rakhi gifts to your beloved siblings through online.
So, if you have to send a beautiful Rakhi to USA or to somewhere in India, you can select and send the same from a myriad collection that runs online. Start your preparations right now, and make this beautiful festival of Rakhi a mirthful occasion that is to be cherished for an elongated period of time.