Trend of online gifting on Rakhi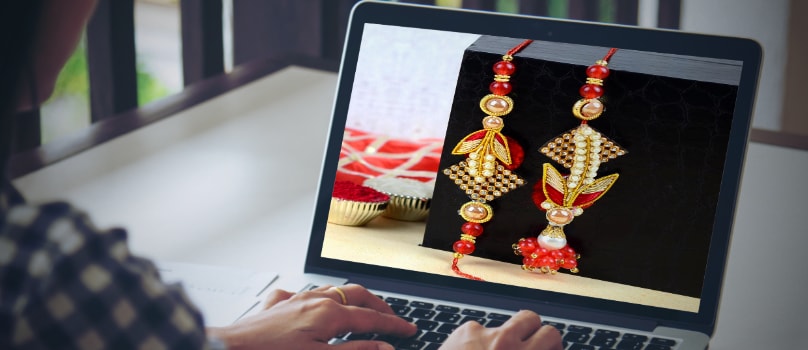 India, the land of multiple cultures and varied traditions, celebrates various occasions and festivals. Rakhi an most important festival of India, is all about brotherhood, fraternity and supreme emotions. Rakhi or 'Raksha Bandhan' is known to be the 'eternal bond of love' between brothers and sisters. Rakhi is celebrated in different parts of India with same spirit but the rituals may vary. Rakhi is celebrated on the full moon day or 'Rakhi Poornima' of the Hindu month of Shravan in India. If you are wondering when is Rakhi.
As we know with the advancement of computer and Internet, the trend of gifting has gone online. Gifting is an indispensable part of all Indian festivals and occasions. Due to career consignments, many Indians are now-a-days settled offshore. They get hooked to the social networking sites to get in touch with their family and friends. Similarly, they take the assistance of online gifting portals to send gifts on different occasions and festivals. To enhance the trend of online gifting and assist the customers many online portals have emerged. Amongst all, Giftstoindia24x7.com is pioneering the trend of online gifting. This online store enables the global Indians to send gifts to India on various occasions and festivals. The gifting portal has arranged plethora of gift articles and Rakhi threads for the upcoming occasion of Rakhi. You can send Rakhi to India this year through this premier online gifting store.
Giftstoindia24x7.com has introduced various Rakhi threads such as Bhaiya-Bhabi Rakhi, Exclusive Rakhi, Kids Rakhi, Rakhi Threads, Zardoshi Rakhi etc. The store has also introduced Diamond-Gold Rakhi, Pearl Rakhi and Silver Rakhi as precious Rakhi threads. Precious Rakhi is designed in such a such a way that it can also be used as bracelet. Recently, sending Rakhi to Bhabis has been introduced. A special Rakhi is gifted to Bhabis known as 'Lumba'. Giftstoindia24x7.com also has introduced Lumba Rakhi for Bhabis. Send Lumba for your bahbi this Rakhri and make her day even more joyous.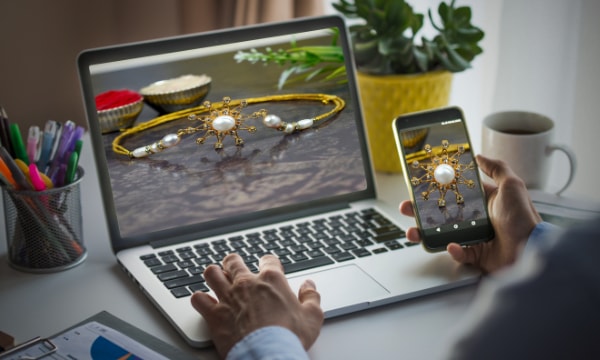 On this occasion of Rakhi people gather together sharing joyous time, have delicious food, sweets and chocolates. Everyone of the family gather together to make the celebration grand and charming. But due to various responsibilities, people have to settle away from home. Thus they send greetings to their friends and families to wish them happiness and prosperity. Previously people used to send greetings on Christmas, New Year, Birthday, Valentine and so on. Now with the changing time people also send greeting on Rakhi, Diwali, Holi and others. If you wish to send something unique, you can send Rakhi greeting cards along with some exclusive Rakhi threads or gifts as greetings cards are the best way to express your love and emotions to your brother. Now if you are keen to make greetings card and wondering how to make Rakhi greetings cards, you can make Rakhi greetings by taking a colorful chart paper piece. You can decorate the border with contrasting colored laces. You can also use colorful motifs, beads, glitters, artificial flowers and leaves to give it an unique and attractive look. Excluding these you can use silk threads, mirror pieces, holy symbols or images to decorate the card. You can send this beautiful handmade Rakhi greetings coupled with nice Rakhi threads or gifts to make your gift unique and charming.
Send Rakhi to India to your brother and make his day even more charming. We at, Giftstoindia24x7.com not only deliver your gifts but also carry your precious emotions and innermost feelings wrapped in your gifts.