Is It Possible to Send Cake to India Same Day?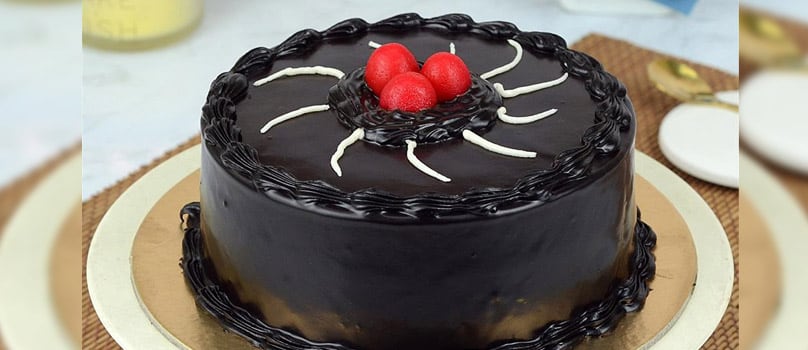 Cakes are always special regardless of the occasion. The sheer sight of a wondrous cake alone is enough to stir a chain of mouth-watering in the party. Sometimes, it's not the cake but the thoughtful gesture behind it which strikes a chord. Either way, it is undeniable that cakes are made from something other than flour and sugar and lots of frosting. That special thing is called love. Sending a cake to India to your loved one on a special day builds on the ingredient of love. But ordering ahead of time is not always feasible. This calls for same-day delivery!
In the midst of a chaotic life full of schedules and meetings, sometimes a person can forget about a special day for their loved one. Letting slip of something in the flow of life is an acceptable miss. But that does not mean that it has to be taxing for such a humane mistake. This is where we come in.
Short-time notices are not something which can be easily handled. This is why you should trust the best when it comes to same-day delivery. Cakes are something which requires delicate precision when it comes to making and delivering. At GiftstoIndia24x7.com, we have perfected the art that is required in this regard. You can put your faith in us and we will make it a point to leave no opportunity of criticism.
The same-day delivery option is available for a wide range of amazing cakes for every occasion. This option comes in handy especially when you have to haste the delivery when you miss the date of the special day of your loved ones. Same-day delivery lends you peace of mind that the cake you gifted to your loved one will reach them soon enough.
Same-day delivery is available across all the major cities in India. The time threshold for placing your order varies for different cities depending on the resources available. Cities like Meerut, Asansol, Silchar, Kochi, Thiruvananthapuram, etc. have cut-off time till noon. Bigger cities like Amritsar, Kanpur, Howrah, Nashik, Mysore, etc. accommodate orders till 2 PM for same-day delivery. The metro cities like Delhi, Mumbai, Kolkata, Chennai, etc. have same-day delivery options open till as late as 4 PM. The complete list of cities is available on the website where you can check the options for your city.
Gifts which enjoy the benefit of same-day delivery are delivered personally by hand. This makes sure that the promise of delivery on the same day of order is fulfilled. Since reachability fluctuates from one city to another, the cut-off time varies for the order placement.
Personalised cakes have a departure from this benefit. This is because all personalised cakes are crafted by hand by baking artists. A little extra amount of time is required to provide the perfect finishing. This is why same-day delivery is available for non-personalised items only.
Ideally, one should always opt for same-day delivery for cakes whenever possible. Cakes are perishable foods. They are best served fresh and the option of same-day delivery ensures every cake is fresh and delicious. Send oven-fresh cakes to your loved ones on the same day of ordering and let them savour the best taste!