Popular yet traditional gift ideas for Pongal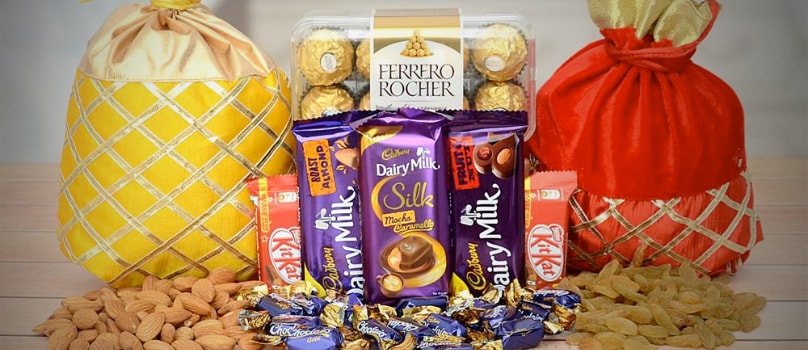 Greeting relatives, friends, and family with gifts are like a long running tradition of Pongal. Gifts play a crucial part in almost every festival, occasion and celebration, precisely in India. Gifts are known as the token of love that are the emotions in disguise and People in India firmly believe that not a single occasion or celebration is complete without exchanging gifts. With the emergence of plenty of online portals on the internet, buying and sending gifts to India online for the special occasion have become a lot easier.
Gifts excite each of us and in a similar manner, but that doesn't mean that buying any gifts for any occasion will have the same impact. The right gift for the right occasion is always important and especially when it is a festival that gets celebrated across the nation with the same enthusiasm. There are always certain gifts that are made for the certain occasion and same go with the Pongal as well.
Sweets
Sweets are the best suitable gift for every occasion and in case if you are struggling with the idea of the proper gift item for the festival and not being able to land on the final decision, try opting for sweets. A box of sweets would be an ideal gift for the occasion.
Dry Fruits
Dry fruits are just the right choice to gift your relatives on this Pongal and it has been running like a tradition in India. The packaging of the dry fruits hamper is done in such an amazing way that it appeals the giver and receiver, both!
Flowers
Flowers are another option to go for when you are not able to figure out the ideal gift for the occasion. Flowers are not only famous as a traditional gift on Pongal, but are suitable for each occasion equally.
Chocolates
Another popular and traditional gift for the festival is chocolates. Bring smile on the face of your loved ones by sending him/her delectable chocolates along with other gift items.
Many websites to send gifts to India are current on the internet. The website provides its customers with a large variety of option to buy gifts, both expensive and cheap gifts to India and is the best choice for people living abroad and who are wishing to send their love to their loved ones.