What to keep in mind when ordering flowers for same day delivery?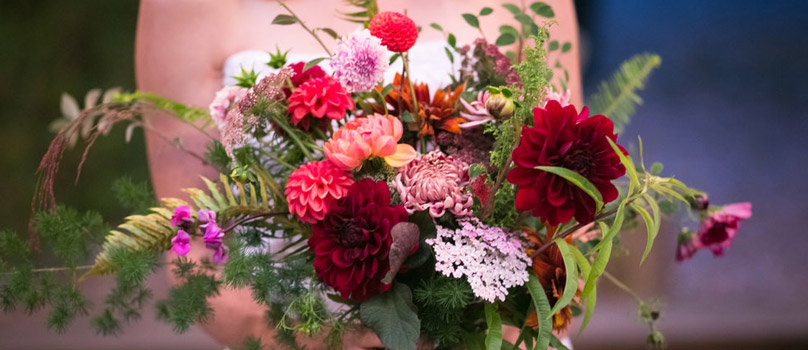 Staying away from loved ones on their special day could take you on a major missing marathon. The best way to cheer yourself up on such days is by sending them a nice and thoughtful gift. Flowers are a unique gift item that makes a perfect present for any and every occasion. You could choose the most suitable bouquet for them from an online gift or flower delivery website and send it over. But here are a few things you must keep in mind while ordering. more so if you are placing a same-day delivery order.
Do you have the Correct Address of the Recipient?

While placing an online order, you need to be careful about the address you enter. An incorrect address can misplace your gift and your loved one might not even receive it. The same-day delivery service works on an urgent basis. It gives both you and the delivery person very little or no time at all to correct such errors if occurred. Hence double the recipient's address before you proceed with your order.

Availability of Seasonal Flowers

There are some flowers such as cherry blossoms, rhododendrons, victorian lilies, holly, etc that are seasonal. Hence if you wish to order similar flowers, you need to check its availability. You could also try some alternatives that are available all year round, like roses, lilies, carnations and lavenders to name a few.

Is the delivery service available in that area?

Before you place your order, it is important that you check whether the company delivers to your required address or not. Sometimes there are different places with the same name. There are 3 cities that go by the name Kota (Rajasthan, Karnataka and UP) and Udaipur (Rajasthan, Tripura and Himachal Pradesh). If your loved one stays in a place like this, then you will need to verify whether the service provider operates in that particular city.

Is the Recipient Allergic to any flower?

Flowers are a beautiful and innocent gift. But for some people, they can be quite the opposite. Some flowers are bad for the health of those people who have pollen allergies. It could be bad for them if you unknowingly send a bouquet of flowers that can trigger an allergy attack. So before sending a bouquet, try to learn about his/her tolerance to the flowers you are about to order.

What is the occasion that you are sending the flowers for?

Different flowers carry different meanings. While red roses convey love, pink carnations symbolize forgiveness. Similarly, different flowers can express your emotions explicitly for different occasions. So to achieve the best possible communication through flowers, you need to choose carefully. You make your selection depending on what occasion it is for and to whom you are sending them to.

The difference in Time Zone

The best thing about same-day delivery of gifts is that you can send your present last minute. Sometimes you could remember a special day at the 11th hour or have trouble placing the order sooner. In such cases, same-day delivery helps you honor a loved one's special day right on time. But if you stay at a time zone different from that of the recipient, then set the date of delivery keeping in mind the difference in hours.