Surprise Her On Mother's Day With Amazing Personalized Gifts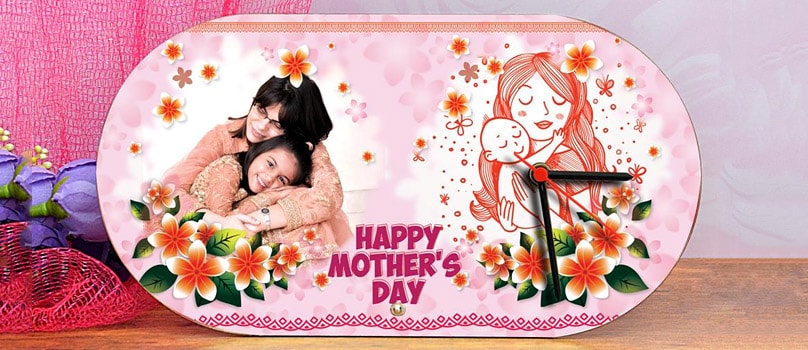 Mother's Day gives us an opportunity to cherish the motherly figures in our lives who have made a great contribution towards our well being. Thus this is a very important day for everyone and they spend the whole day trying to make it a special one for these lovely ladies. However, if you are staying in another country and are away from your mother in India then it will be difficult for you to make her happy on this day. You can send gifts for her that can delight her and make her remember you fondly on this year's Mother's Day. There are a number of interesting Mother's Day gifts to India available on this reliable online gift store. Among the gifts that are available here, personalized gifts to India on mothers day are some of the best items available which will surely elate her.
Photo Gifts
Personalized photo gifts can make great gifts and they can easily bring a smile on your mother's face on this auspicious occasion. There is a huge variety of such gifts available on this online gifting store that you can choose from. They include personalized gifts like mugs, photo rocks, pillows, calendars, photo puzzles, cushions, photo frames, wall hangings, digital photo frames, photo trees, teddies, plates and clocks. The Revolving Photo Stand will be loved by your dear mother because of its unique features. This innovative revolving photo frame is heart shaped having smaller slots for photos apart from the main ones. The Yellow Personalized Teddy Bear is very cute and cuddly apart from being personalised. The teddy is bright yellow in colour wearing a white T-shirt which can be personalized on the front.
Photo Keychains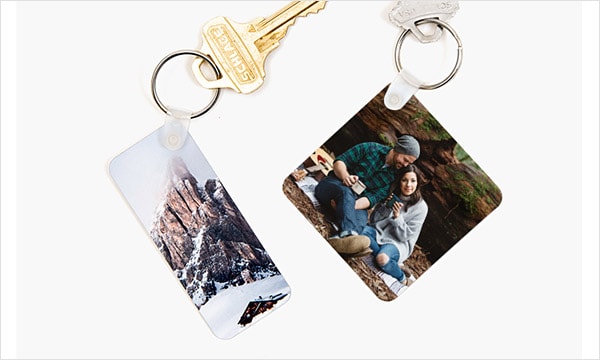 Personalized keychains are a very different as well as useful gift that can make your dear mom very happy. The keyrings contain a space for a photo of your mom or the two of you together which will make the gift a perfect memento of your love. The keychains come in a number of shapes like diamond, star, oval, heart as well as rectangular. The Heart Keychain is heart shaped and silver coloured with a metallic ring affixed on top. One half of the heart is studded with a number of little silver stones and the centre of the keychain has a place for the photo. The Handsome Heart Shaped Keychain is very sleek and alluring which can delight your mother on this day. The keychain is heart shaped with a silver colour finish and a metallic ring on the top which can be easily personalised.
Photo Mugs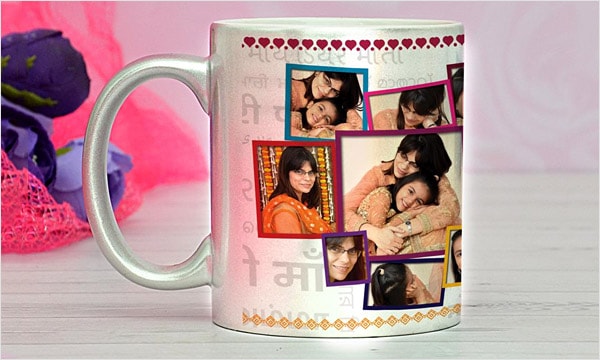 Personalized mugs can also be a wonderful gift for this graceful occasion that is a very popular event. Such gifts with a variety of properties like magic mugs and radium mugs are available here. Mugs having different colours like black, white, pink, blue, yellow, green, yellow and red have been showcased here. The Magic Mug Black is black in colour with a black coloured handle and a white inner wall. The mug has a special property due to which the personalized photo and text on it becomes apparent only after hot liquid is poured into it. The Elegant Love You Mug will really surprise your mother when she receives it on this special day. The mug is white in colour with the words 'I LOVE YOU' written on it in different languages and a space for the photo.
You can send these as well as many other gifts to India to your dear mom on this coming Mother's Day. There is also a flower delivery to India option that can make this day even more special for her. You can also use the gifts to India coupon code to make your dealings with us even more useful.