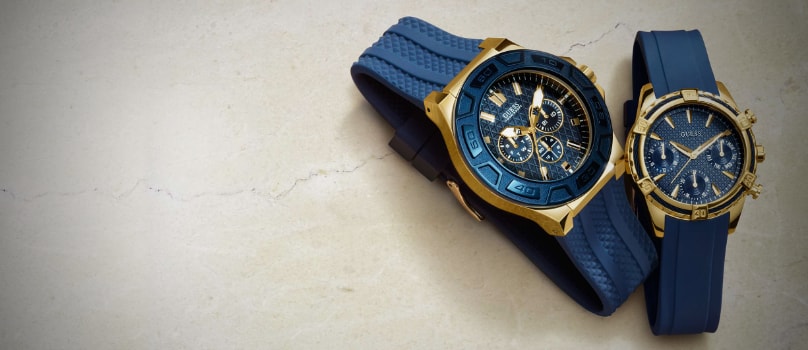 Watches are fitting gifts for any occasion because of their timeless value and versatility of use. These are not only used for utility purpose but are also used as fashion accessories for flaunting. Watches are the perfect examples of style, technology and durability combined into one. When a brother is married, even his wife becomes an integral part of Raksha Bandhan celebrations and watches epitomize the special bond the couple share between them. Time is eternal. Watches symbolise the timelessness of a matrimonial alliance. In other words, watches add to the marital bliss of a married couple. While sending rakhi to India, sisters can think of sending a pair of watches for their brothers and sisters-in-law. The paired watches will surely brighten up their day without question.
Sisters residing in USA can easily opt to send Rakhi to India from USA for their brothers. However, if the brothers are married then the sisters must also send beautifully designed lumbas for their sisters-in-law. Sending Bhaiya Bhabhi Rakhi, coupled with elegant paired watches from Titan, Timex or Sonata will surely make your brothers and sisters-in-law feel special. Whenever you think of sending rakhi gifts to India, you can check out the amazing collection of gifts that are on offer at GiftstoIndia24x7.com. On the special occasion of Raksha Bandhan, this portal has brought heartwarming Rakhi gifts India for brothers and sisters in India. It can become a pretty much uphill task to find the right pair of watches for your loved ones. Here is an indicative guide that can help you select the perfect pair of watches for your brother and sister-in-law.
Timex Watches
Timex is one of the largest manufacturers of watches in the world and is known for their innovative design and technology. They have specially crafted watches which are sold in pairs, mainly for couples and make great gifts for special occasions like Raksha Bandhan, Weddings and Anniversaries. Your bhaiya and bhabhi would definitely love the classic, golden dial analog watches from Timex. Gold signifies royalty and elegance. You can make your brother and sister-in-law feel elated by gifting them Timex Empera watches. These exude a smart and chic look. If you want something less flashy you can opt for the silver or black dial Timex Analog Watches that have the perfect balance of sobriety and class. The straps are made of the highest quality and go well with all kinds of clothes.
Titan Watches
Titan watches are epitome of style, charisma and durability. These are one of the largest Indian brands which has made its presence felt globally. An exquisite pair of watches from Titan will never fail to elate your loved ones with the renowned exquisite looks and top of the line durability. The Titan Bandhan collection has been specially crafted for Raksha Bandhan and other occasions that celebrate marital bonds. The Titan Bandhan – NE19632963BM01 watches have the right balance of silver, white and gold with an asymmetrical design that defines the brand. For the younger couples, you can opt for either the Analog Multi-color Dial Unisex Watch or the Titan BANDHAN 19572957NL01 model that feature modern design. Watches with white dials are known to be classy and these watches are no exception to the rule.
Sonata Watches
The brand Sonata is known for its world class chronographs and the trust this brand has garnered over the years is testament to the design, durability and engineering. Your brother and sister-in-law will be more than happy to receive a pair of elegant Sonata watches to add to their collection. The Sonata Nd70848952Ym01 Pair watches are extremely affordable and stylish with very high water resistance. These watches can be easily worn on rainy days and are also perfect for regular uses, as they can handle wear and tear. The casing is very beautiful and adds to appeal of the watches. If you are looking for a grander and flashier pair of watches, The Sonata Royal, Sonata Golden Jori or the Sonata Delightful Duo watches fit the bill perfectly with the golden pair oozing flamboyance and elegance. The watches are small and compact and will add spice to all festivities.
Express your love for your dear brothers and sisters-in-law by sending them Rakhi to India along with paired watches from the best brands in India and make the occasion, a memorable affair to remember. You can send rakhi to India from USA or other countries along with these watches and brighten up the occasion of Raksha Bandhan for your Bhaiya and Bhabhi. GiftstoIndia24x7.com will make sure that these Rakhi gifts India will be securely delivered at the doorsteps of your bhaiyas and bhabhis. They will be overjoyed when they receive such beautiful watches that complement their beautiful relationship.