Mother's Day is celebrated throughout the world in the month of May. The day is regarded as the special day for the celebration of motherhood. You can do a lot of things on Mother's Day for your mother. You can send gifts to India in case you are staying outside the country with the help of our site, GiftstoIndia24x7.com. Our website, GiftstoIndia24x7.com is a leading online gifts portal that helps you to send gift to India on different occasions and festivals.
Other than sending gifts to India, you can recommend to your mother some films which she will enjoy watching on Mother's Day. In case, you are staying with your mother, watching Mother's Day movies with your mother is by far the best way of celebrating this special day. If you are wondering which movies will be worth watching on Mother's Day, then have a look below.
Step Mom
This late 90s flick is a must watch on Mother's Day for various reasons. With a terminally ill mum coming into terms with her broken family and accepting the new woman of her ex-husband's life, as her children's new stepmother, Step Mom is an family drama in every way. With its appropriate dollops of happiness, sadness, tension and anger, Step Mom depicts a tear-jerking story of motherhood and the loving relationship between a mother and her children. Watch out for Jackie Harrison, played by Susan Sarandon, as she celebrates life with her family despite being terminally ill. Take out some time on Mother's Day this year and watch this movie with your mother.
Erin Brokovich
Erin Brokovich, played by Julia Roberts, is the story of a single mother who fights her way against a power company, which was alleged of polluting the water supply of a city. This film has earned Julia Roberts her first Oscar in the 2001 Academy Awards. A perfect movie to catch on Mother's Day, Julia Roberts is flawless as the single mother who has got nothing to lose but triumph over everything for her little angels.
Finding Neverland
A biopic on Peter Pan, 'Finding Neverland' will let you and mother bond over a widowed mother's struggle to bring up her children. Kate Winslet plays a mother of four and Johnny plays a playwright with whom Kate befriends. This is a heart-warming story, which though ends on a sad note, is highly recommended on Mother's Day movie.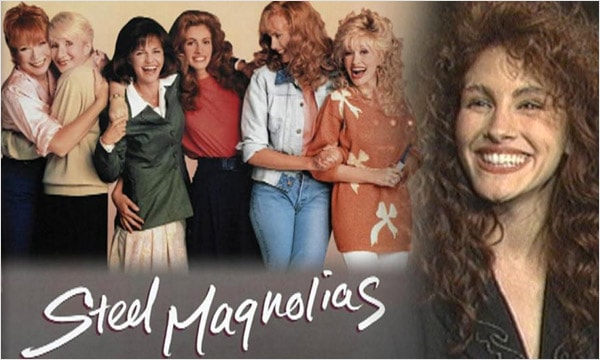 Steel Magnolias
Steel Magnolias is an out and out comedy which is sure to make your cry. With a strong script and characters with which we can identify ourselves, this movie will surely be enjoyed by all the mother-daughter duos. The story is set in a beauty parlor situated in a small town and is owned by a woman. The story mainly revolves around the lives of the mother and her daughter. Watch out for the scene when the daughter, played by Julia Roberts, has a diabetic fit on her wedding day in the parlor and her mother played by Sally Field comes for help.
Terms of Endearment
The story of Tears of Endearment centers around a mother and her daughter. While Shirley MacLaince played Aurora Greenway, a widowed, possessive and devoted mother; the brunette and stubborn daughter is played by Debra Winger. Spanning over 30 years of relationship between the mother and the daughter, this is a must watch on Mother's Day. Watch out as the characters go through several ups and downs of life and as they try to come in terms with issues like parenting, finance, sex and infidelity. Terms of Endearment will make you happy as well as contended.
Mother
This mother-son flick can be a great watch this year on Mother's Day. It is a story about a twice divorced science-fiction writer, played by Albert Brooks, who starts living with his mother, played by Debbi Reynolds, in order to solve his personal problems.
Mask
This drama film of 1985 portrays the story of a boy with a facial deformity and his biker mother as they try to live life normally under not so normal circumstances. Based on the life of a facially deformed boy, Mask is both sad and uplifting and can be good watch on Mother's Day.
Anywhere But Here
Anywhere But Here is a beautiful, touching and entertaining movie which revolves around the relationship between a mother and her daughter, played by Susan Sarandon and Natalie Portman respectively. Unfolding the realization of dreams combined with brighter and newer possibilities, it is a story of a mother's wish to go for her dreams at the same time having an urge to protect her daughter.
Mrs. Miniver
Set on the backdrop of World War II, Mrs. Miniver is a must watch on Mother's Day. Watch out for Greer Garson, who played the role of Mrs. Miniver, as she protects her kids in the best way she can in the first months of the War,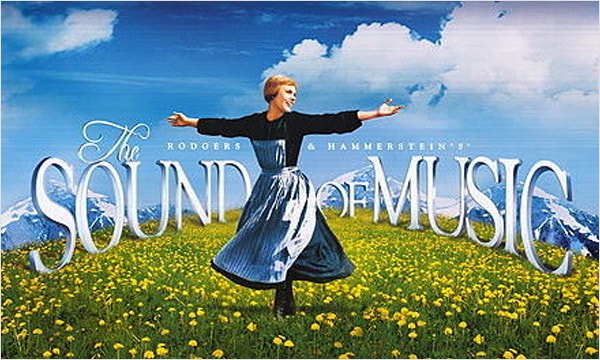 The Sound of Music
This musical is one of the most preferred movies on Mother's Day. You can certainly watch this film with you mother on this special day with your mother. The story puts forward the fact, that you do no need to be biologically related in order to be a caretaker or custodian of children.
Take out time for your tight schedule to watch these movies with your mother on Mother's Day and make a memorable celebration of this special day.
https://www.giftstoindia24x7.com/a/when-was-mothers-day-2012