Celebration of Mother's Day with Gifts to India
"God could not be everywhere, so he created Mothers. "Mothers are, perhaps, the most important person in anyone's life. They play a crucial role in building, shaping and nurturing our life, expecting nothing in return from their children. But perhaps they are also the ones who are not fully accoladed for all her contributions and sacrifices. How nice would it be if she were made to feel special every now and then? International Mother's Day is a day to celebrate the spirit of a Mother. It should be a day when whether we are near or far,we should make an effort to make her day special.

A question which comes to everyone's mind is what should we do to celebrate this day? Send her gifts? Well, let's start with some Mother's Day gifts to India. One could start by wishing her early on this day. Then, if one is not staying with her, then they could make a surprise visit loaded with cakes, flowers and other goodies. They could take her out to a movie or a good place to eat.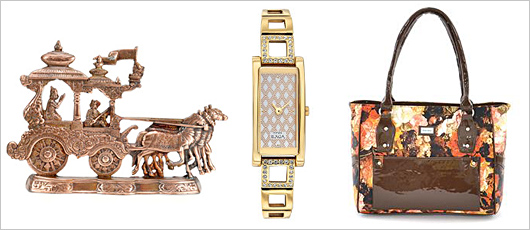 But what about those who stay away from their mothers in a different continent altogether? Suppose a person stays in the U.S.A or U.K or the U.A.E and their mothers stay in India, it becomes very difficult for them to celebrate this special day or any other occasion. But with the dawn of online shopping and gifting portals, sending gifts to your loved ones and making them feel special is no longer a distant reality.

GiftstoIndia24x7.com is one such online gifting portal which is trying to bridge the distance between your loved ones across continents. Now sending anniversary gifts to India or mother's day or birthday or any other occasion to India is very easy, hassle free and just a click away.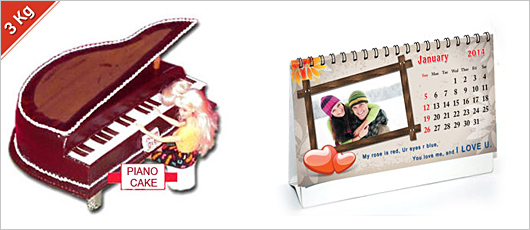 GiftstoIndia24x7.com rejoices the spirit of motherhood and comes forward in bringing a huge collection of gifts and goodies to send to your mother for celebrating on this mother's day. One can choose from a wide collection of categories such as Fresh flowers like roses, carnations, gerberas, life-size and exquisite arrangements ; Cakes - yummy and delectable available in flavours of chocolate, vanilla, butterscotch, pineapple ; Cosmetics from reputed brands ; Bags and purses of various styles and designs ; Jewellery - gold, diamond, pearl, fashion, mother's day special, Home decor including wall hangings, showpieces ; Personalized gifts ; Gift Hampers including a combination of dry fruits, sweets, chocolates, flowers etc.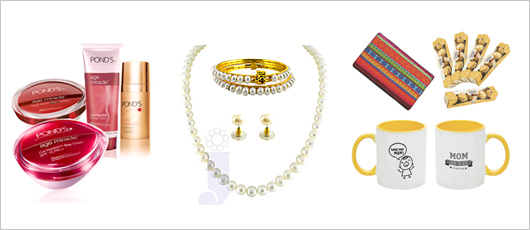 Never miss an opportunity anymore to make a loved one feel special. By using the gifts to india coupon code many offers and combos can be availed on this Mother's Day. GiftstoIndia24x7.com is steadily helping in closing the distance between people across time and space.

Mr. Amit Desai, CEO of this organisation, while talking about the wide variety of gifts available for Mother's Day, says that, " Sending gifts online to your loved ones is now a very convenient, easy and hassle free process. These wide range of exclusive gifts available for mother's day on GiftstoIndia24x7.com can be easily sent to India. There are many other gifts available for different events and occasions on this reliable online gifting portal."