Make Your Loving Mom Smile with Beautiful Flowers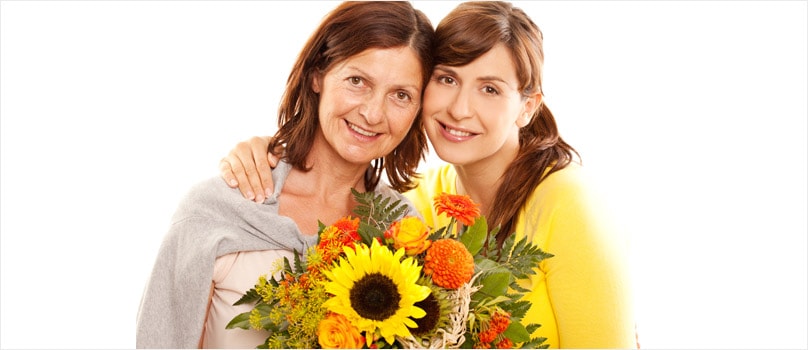 Flowers can really make you happy. It's not just a feeling, but a proven fact. Why not use flowers for your gifts to India to make your mom happy and make her feel special on this Mother's Day. Most women, and hence mothers, are soft-hearted or at least have a soft corner for their kids and loved ones. Imagine your mom opening door to find a beautiful bouquet of cheerful pretty flowers; followed by a loving call from you.

While any gift that you may send to your mom will be cherished no matter what, flowers have been proven to be beneficial to a person's emotions and feelings. They have a long term positive effect on the mood of a person and add to their feeling of contentment. Which is why flowers, their aroma and their colors, brighten up and add zing to the day of the recipients and alleviate their spirits. This is a great way to break the melancholy and boredom of day-to-day mundane life of an adult woman.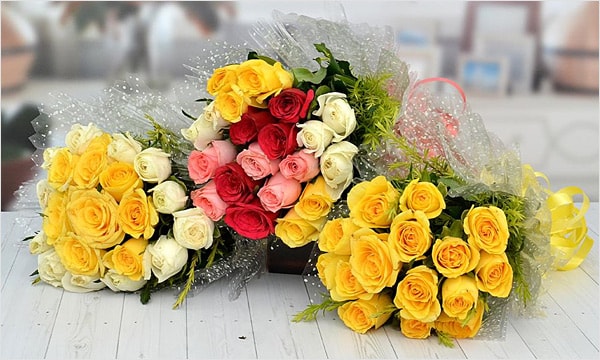 We all know that the nexus between nature and things that are natural have a soothing effect on our mind and soul. This effect is especially apparent if your mum has a likely interest in gardening. When sending gifts to India, you may keep this in mind and choose a flower assortment that has, in addition to bright and beautiful flowers, a lively green feel to it. It may have a selection of green bamboo shoots or other such evergreen plants that will add more feelings to your gift.

While flowers are an appropriate gift for all possible occasions in human life from a person's birth to death, they never lose their touch and ability to make a happy occasion happier. Flowers are used in social environments not only because they are pretty and enhance the view but they also form a warm, welcoming environ for participants. So all good points go in favor of gifting flowers.
Flowers make a great standalone gift and provide a great range of choice. For your mother, you can pick from big bunches in pastels, to intense collections of bright or deep shades. Roses are good, but gladioli are great. Artificial green is ok, but natural bonsais are great. Do consider your mum's choices and likes in choosing the perfect flower collection for her. Keep in mind that the goal is to make the gift look happy and radiate happiness.
Send Mother's Day gifts to India. Complement flowers with some amazing items such as cards, cake, clothes, junk jewelry, handmade cards, handwritten notes and, best of all, your love. This online gift store has a great selection of items to choose from. You can also arrange for getting your gift delivered at a desired time, including a before-time or end-of-day surprise as well as an early morning one. She won't forget your surprise ever.