Varied gifts which you can send on Janmashtami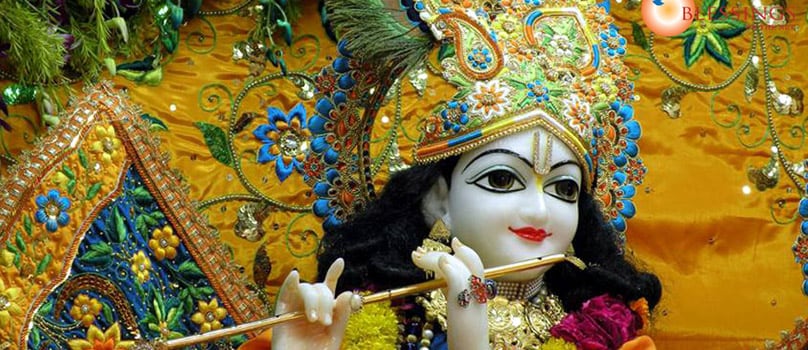 Image Credit : blessingsonthenet
Janmashtami is one of the most popular and ancient festivals of India. The festival celebrates the birth of Lord Krishna on the 8th day of Hindu lunar month, Shravana. The birth of Lord Krishna signifies unity and faith as well as victory of good over the evil. This auspicious occasion is celebrated throughout India with lots of joy and enthusiasm. So on this special occasion, you can delight your dear ones by sending gifts to India online. GiftstoIndia24x7.com is a mega e-gifting portal that has been assisting the online shoppers over a decade. This online portal showcases gifts for famous occasions and festivals.
If you are searching gifts for Janmashtami, you can find them in the "Janmashtami gift "section. The section comes with wide plethora of gift articles that you can send to your loved ones in India. Holy Idol will be an ideal gift that you can send to your loved ones on this auspicious occasion. The "Holy Idol" section comes with attractive holy idols of Lord Krishna. These holy idols are attractive as well as durable as they are made up of ceramic. Your dear ones will definitely be pleased to receive this cute Bal Krishan idols on this auspicious occasion. The presence of this idol will definitely make the occasion more auspicious. So send this holy idol as Janmashtami gift to India.
Along with these attractive holy idols, you can opt for beautiful Lord Krishna wall hangings. The wall hanging come with cute image of Bal Krishna in sitting posture. Send this fascinating wall hanging as gift to India to your loved ones. This presence of this wall hanging will surely create a holy ambiance in the interior of the house.
On Janmashtami, most of the people worship Lord Krishna in their homes. So if there is any religious ceremony performed in your home, you can surprise your close ones by sending precious puja accessories. The "Puja Accessories" section comes with wide collection of puja items such as kalaash, diya, incense stick stand etc. Most of the Puja Accessories are made up of German silver. Your loved ones will definitely be charmed to receive these antique Puja Accessories items as Janmashtami gifts. Moreover, these puja items will surely help them to perform puja of Lord Krishna on this auspicious occasion.
You can also send mouth-watering sweets on this grand occasion. Sweets hold special significance on any Indian festival. People share sweets on such auspicious occasion as it symbolize good luck, prosperity and happiness. Indian sweets are famous for their diverse tastes. So you can give a delicious treat to your loved ones in India by sending sweets. The "sweet" section comes with famous Indian sweets such as motichoor laddoo, peda, kesar barfi, kaju barfi etc. You can also select sweet hampers as the hampers come with tasty food items such as sweets, dryfruits, wafer packets, chocolates and namkeens. Your loved ones will definitely enjoy having these palatable food items on Janmashtami.
"Janmashtami gift hamper" is the special attraction of the Janmashtami gift section. Each hamper in the "Janmashtami hamper" sections come with attractive gift articles such as flowers, sweets, chocolates etc. Amongst various hampers, the best ones are Wonderful combo and Utsav treat. Both these hampers come with crunchy dryfruits, flowers as well as chocolates. So send these gifts to India from US and enthrall your dear ones.
Send Janmashtami gifts to India to your loved ones and make the occasion memorable as well as cheerful.