How to send Flowers to India from USA?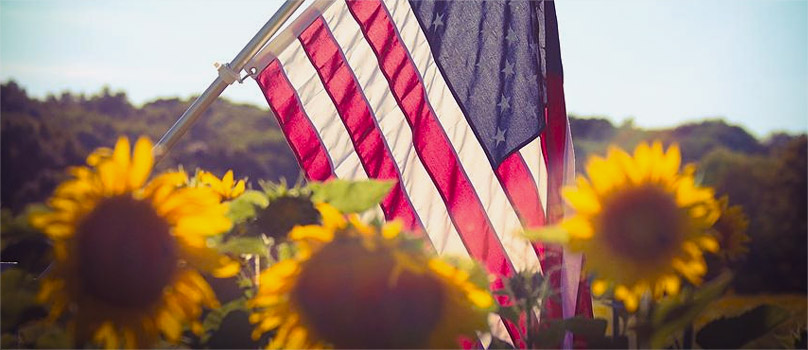 Flowers speak an unspoken universal language. Most human emotions can be conveyed through the valuable gift of flowers to India. So whether it is a loved one's birthday, or a friend has achieved something special, a demise among your acquaintances or just an expression of love, there is a flower for every one of these events. If you wish to connect to a near and dear one staying in India from the USA, you could choose a fresh bouquet of your choice of flowers and send it over to them from our website - GiftstoIndia24x7.com.
Which flowers to give?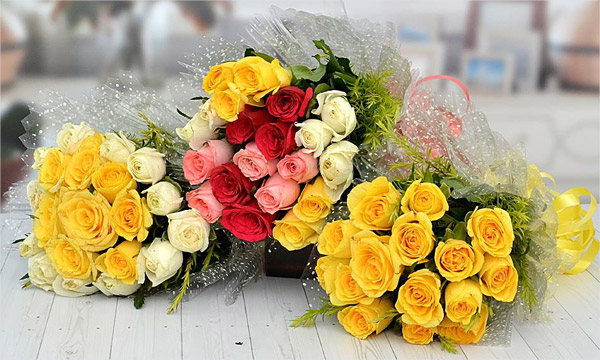 Different occasions deserve different flowers, so here is a quick read on which flower should be given on which occasion.
Expressing Love - The best flowers to win someone's heart are roses, tulips, lilies, and orchids. Red is the color of passion and hence these flowers are commonly gifted to a loved one in this color.
Apologizing - Daisies and daffodils are said to be the best choice of flowers for apologizing. The purity of these flowers transcends into healing a person emotionally and washes away the hurt and sadness.
Condolence - Usually floral arrangements offered as condolence flowers contain white ones. Flowers like the lily, chrysanthemum, rose, gladioli and tulips all come in white and make for beautiful yet simple bouquets, bunches, sprays, wreaths, and garlands.
Congratulate - Congratulating someone is a bright and happy affair. The reasons to congratulate could include anything from getting married or having a baby to even getting a job or getting promoted. The perfect flower for these occasions are varied, but the common ones that are usually given are camellia, peony, and rose.
How to send flowers to India from USA?
The process of sending flowers to your loved ones in India from USA is quite simple and convenient from our website. You need to visit our website GiftstoIndia24x7.com and select the right kind of flowers from there. We have organized all our gifts under separate categories for different occasions, required gift types and also by the relation of the receiver of your gift. This makes your gift shopping a much easier task.
There is a separate category for flowers on our website. You can choose the one you like the most and add it to the cart. There are different varieties of flowers available in numerous beautiful arrangements and combinations. To add a personal touch to this gift, we have the provision to add a note to it. Once you have filled in the necessary details of your loved one, you will be redirected to the payment gateway.
We accept payments through Visa, MasterCard, PayPal, American Express, Discover Network, Diners Club International, Citi Bank and Axis Bank. You can select your suitable payment method from the above-mentioned ones and proceed to finish your ordering process. Once the order is placed an email shall be sent to you on your registered email id with the details of your purchase, and your selected gift is ready to be delivered to your dear one on your preferred date.