How to make Handmade Rakhi Greeting Card ?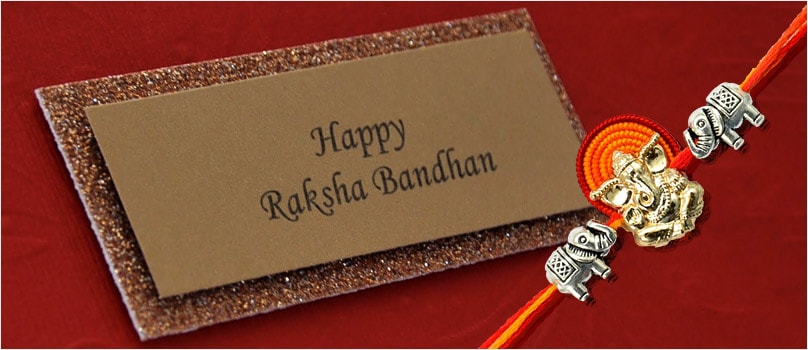 Since the auspicious occasion of Rakhi is just around the corner, all your nearby stores and shops must have displayed trendy Rakhi threads and gifts. There is no need to paint a gloomy picture if you are unable to visit your home this year to celebrate Rakhi. Keeping you in mind, Giftstoindia24x7.com has arranged a wide collection of Rakhi threads and gifts in its store. Your Rakhi to India will reach within the specific time to your dearest brother. Rakhi falls in the Hindu month of Shravana.
Giftstoindia24x7.com, one of the most reliable online gifting portal has arranged an array of impressive Rakhi threads and Rakhi gifts for you to make your pick. Now by availing the global services of this portal to send gifts to your brother, you don't need to hop from one store to another while choosing gifts and sending it across through courier. To have a look on the gift sections, you just need to browse through the portal. Here you will find items ranging from hampers to vouchers, thalis to spiritual gifts, electronic gadgets to personal care items and so on. Not only for your grown up brother, this portal also has arranged gift articles for your brother who is merely a kid or infant. Not only you, your dear brother also can send you a host of amazing gifts to you from the Rakhi return gifts section. Here one will find items from chocolates to cosmetics to jewelleries and perfumes. Send Rakhi to India through this proficient gifting portal and make yours as well as your brother's day cheerful.
If you want to impress your dearest brother, you can do so by sending him a Rakhi card, if you know how to make a Rakhi greetings card. To add a personal touch to Rakhi Card here is a interesting idea. You may follow these steps and make an innovative and special Rakhi Card for your sibling. Making Rakhi card is easy and fun. It can be hand-painted or embroidered and also be decorated with lace borders -
Items Required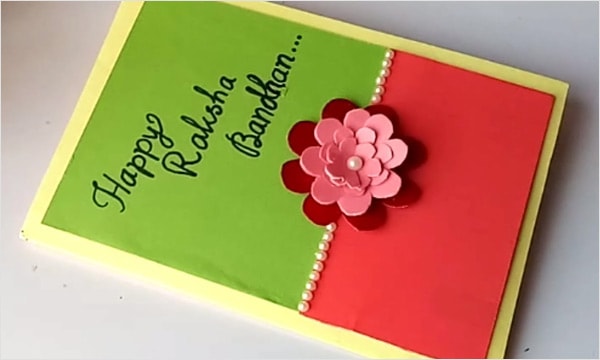 Handmade Card Paper A small carved Ganesha / Swastik Paint - red and yellow Moli thread
1. Cut a paper in desired size. 7 " x 11" is ideal.
2. Fold the paper from the middle.
3. Leaving ½" border, paste the moli-thread making a rectangle, the size of this rectangle may vary as per your design.
4. Line with a decorative border on the inside using red and yellow glittering pencils and colors.
5. Paste the motif of Ganesha or Swastika a little off center towards top and write 'Happy Raksha Bandhan' or similar short message below the motif.
6. If you wish to give it a more contemporary look, you can use a lace or a satin ribbon instead of moli. You can use pressed flowers or grasses as the center motif. Some relevant picture cut outs can also be used.
7. Write your message on the inside of the card.
8. Enclose the card with rakhi, roli and chawal.Your handmade greetings card will definitely add charm to your Rakhi threads and gifts. Hence sending gifts to your loving brother with the hassle free and prompt services of Giftstoindia24x7.com has become a cakewalk.