Check Out How These Bollywood Superstars Are Playing Super Moms In Real Lives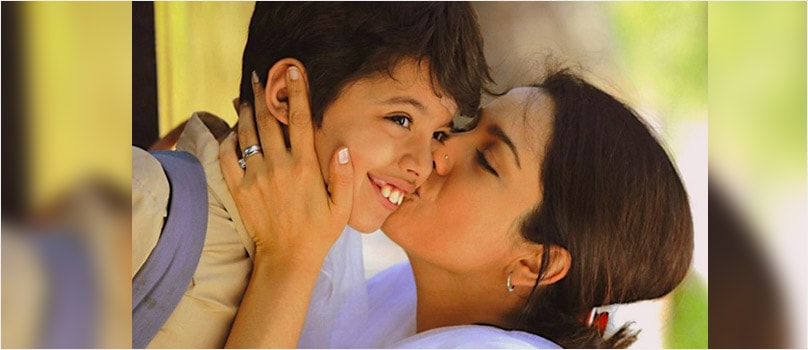 From reel to real lives, the superstar actresses of yesterday sure know how to carry out their roles as super moms in their real life and how. These beautiful actresses maintain and balance their roles as a mother, their careers and their stardom with equal aplomb. Just as they are proud to share photos of their mothers, they equally love posing with their kids. Let's check out some of these adorable celeb mothers we completely love on the on the countdown before 8th May, 2016. Let us all join together for the upcoming Mother's Day celebrations.
Madhuri Dixit Nene :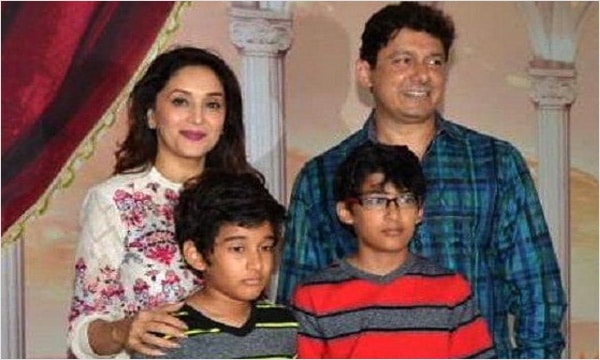 She took a long break from her career post marriage and then went out to have two adorable kids with her doctor husband. Now she juggles her life between reality shows, events and sometimes movies while taking care of her family and kids very well.
Aishwarya Rai Bachchan :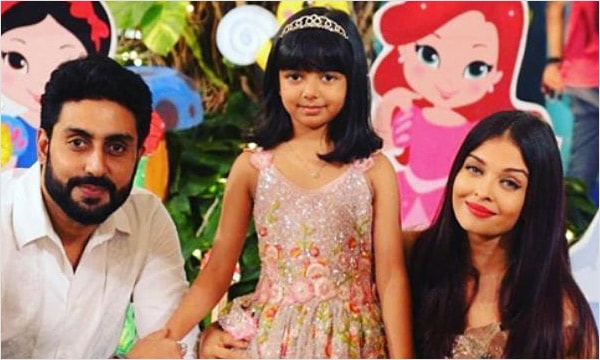 She was a superstar like no other. Her rise to stardom has been phenomenal from conquering the Miss World pageant to acting to being the 'bahu' of the Bachchan household, she was unstoppable. But then she slowed down and had her daughter 'Aaradhya'. She is a doting and beautiful mom.
Ayesha Takia :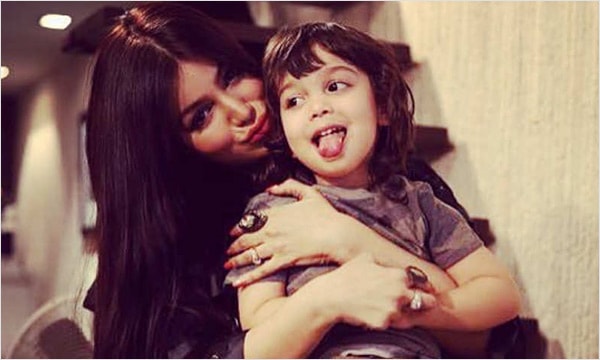 She was the bubbly girl of bollywood but now she has taken a break to raise her sweet and adorable son. And boy! How she glows!
Karishma Kapoor :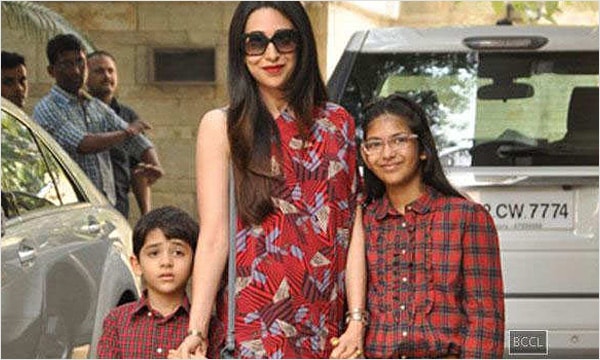 She was a rule-breaker. In a family where the women usually didn't choose acting as a career, she went on to become a successful actress of her times. Admitted, her marriage went a bit astray, but it didn't stop her from bring her two kids up on all her own with such grace.
Konkona Sen Sharma :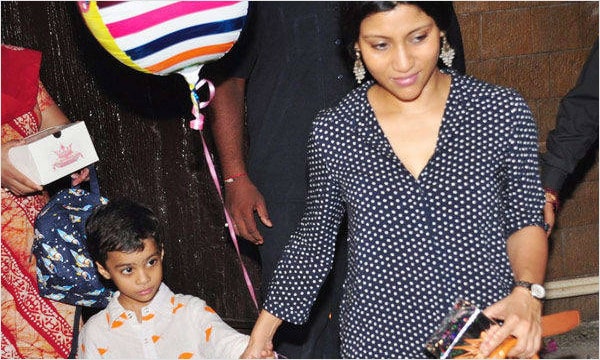 She is the bold girl. Known for her offbeat roles and superb acting skills, these bong actress was bold enough to reveal her pre marriage pregnancy with actor Ranvir Shorey before tying the knot. She also did a photoshoot showing her baby bump. Hats off girl!
Shilpa Shetty :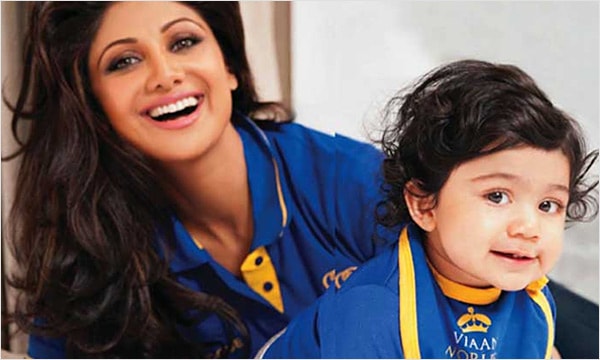 When she married beau Raj Kundra, she decided to bid goodbye to her acting skills for good and concentrate on her family. Only now when her adorable son has grown a bit is she taking part in events and promotions and handling all of them very well.
Malaika Arora :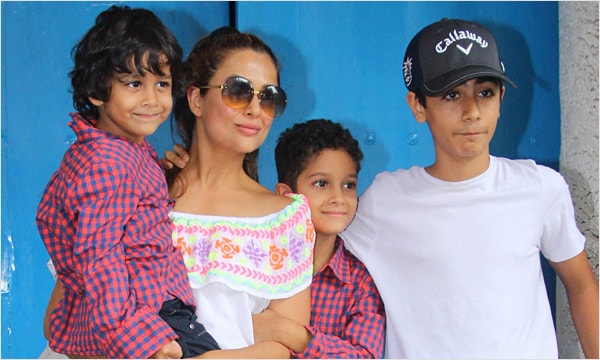 She was a supermodel, the face of MTV, a superb dancer and having a long lasting relationship with Arbaaz Khan. She has two cute kids and she juggles her career and family very well.
Sushmita Sen :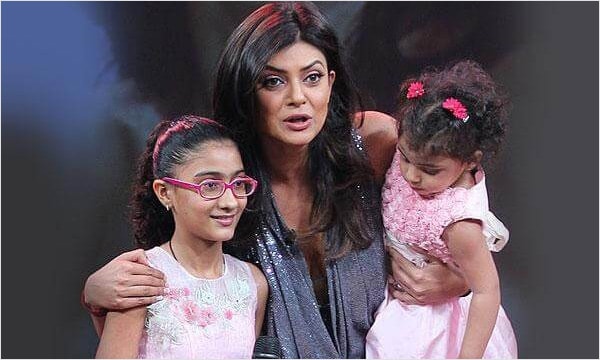 She is one woman who needs to be applauded way too much. The first woman to win the title for Miss Universe from India and then an actress, she chose to adopt two daughters to become a single unmarried mother. She adores her daughter to bits and doesn't care at all what the world says.
Raveena Tandon :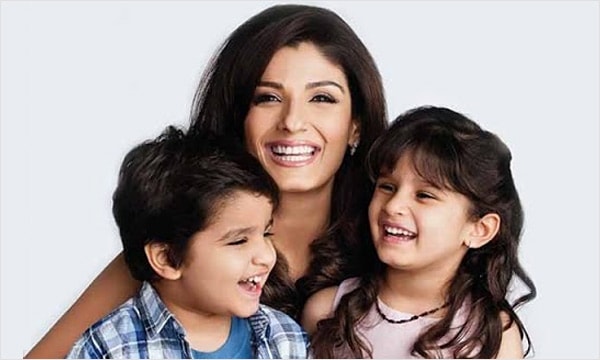 She is another amazing woman. While at the peak of her successful acting career, she adopted two daughters way before getting married and was a single mother in the early 90s. Post marriage she again had two children of her own. Managing 4 kids and balancing career is no mean feat and we salute her for that.
Sridevi :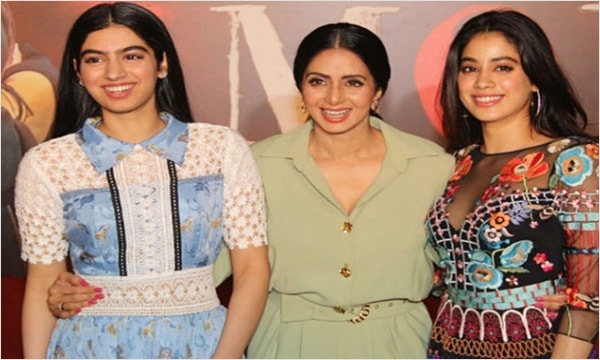 She took a long break from movies, married Boney Kapoor and had two beautiful daughters. They have grown up to be as beautiful as the diva herself and she definitely is a proud mother.
So make this Mother's Day special for your mother by sending her gifts to India from USA. Sending online gifts to India has been made completely affordable, easy and hassle free with this reputed and trustworthy online shopping and gifting portal to India. You don't have to worry anymore about choosing the perfect gift for your Mother with the help of this reliable online shopping portal which boasts of high quality with first class service.