Lighten & Decorate your Homes with Decoratives on Diwali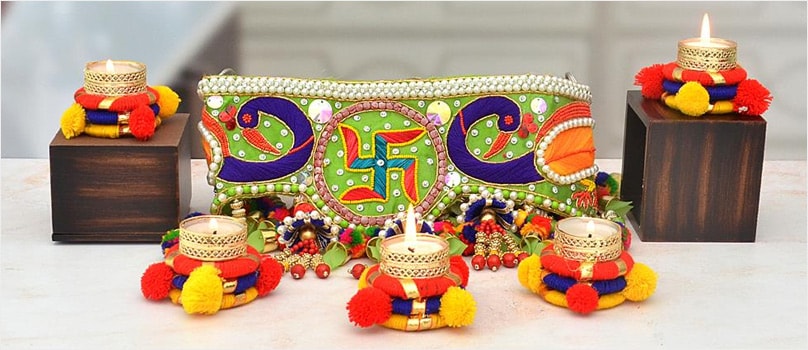 October and November are the festive months of the Hindus. The grand celebration begins with the festival of Navratri and ends with Bhai Dooj. In between these festivals, Diwali is the most popular one. The festival is celebrated with great verve and pomp by every Indian. These five days festival is not only celebrated in India but also in various foreign nations.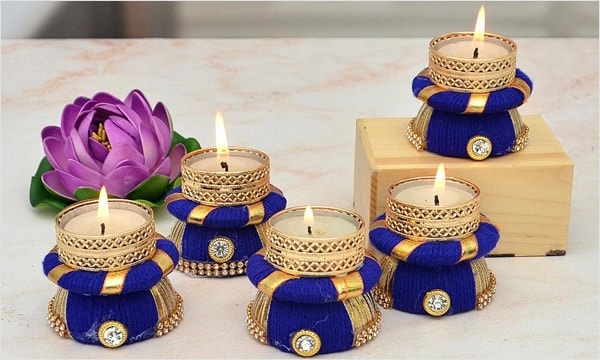 The festival is made remarkable by sharing gifts. Hence, if you want to send fabulous gifts to your dear ones in Diwali, you can take the help of GiftstoIndia24x7.com. Attractive collection of Diwali gifts such as sweets, thalis, firecrackers, hampers etc are available in this online store. You can comfortably send gifts to India from this online portal. Its efficient delivery service will surely help you to deliver the gifts on time.

Diwali is popularly known as the 'Festival of Lights'. Since it is a five days festival, each day has a special significance. On the main day of Diwali, every Hindu performs Laxmi puja at home for well being and prosperity. They clean as well as decorate their homes with diyas, candles and twinkly lights. Hence, you can send diyas and candles as Diwali gifts to India to your loved ones.

According to Hindu tradition it is believed that on Diwali, Lord Rama returned to His kingdom Ayodhya, after fourteen years of exile. It was a new moon so people welcomed Lord Rama by lighting candles and diyas. Hence, on this auspicious occasion people light candles and diyas in their homes. Beautiful array of candles are available in this online store. If you want to send simple and colorful candles then you can opt for a set of Festive Candles, Round Candle Set and Heart Candle set. You can even select aromatic candle sets such as Playful Candles for your loved ones. This Playful Candles set come with three colorful candles. Each candle has a specific fragrance of a particular fruit.
Decorative candles are the special attraction of this section. Some of the popular ones that you can send to your dear ones are Three lotus Hamper, Metallic Blue Candle and Champagne Glass Candle. The candles are artistically decked with glitters and sparkling sequences. Most of these designer candles come with 'tea-light. Your dear ones will enjoy lighting these candles on Diwali eve.

Along with candles you can even send earthen diyas to your loved ones. The earthen diyas are available in this site look attractive as they are painted with vibrant colors and artistic designs. The diyas come in unique shapes such as flower, Swastika and with stunning Rangolis. You can even avail silver diyas sets for your dear ones. They can decorate the entrance of his/her home by these diya sets.

People decorate the entrance of the home with stunning rangolis and door hangings to welcome Goddess Laxmi. Beautiful rangolis and door hangings are available in the 'Diwali Rangoli' and 'Diwali Door Hanging' sections respectively. The door hangings are decked with colorful beads, sequences and glitters. Some of the hangings come with auspicious words such as 'Ridhhi Siddhi', 'Subh Labh' etc. You dear ones will be enthralled to decorate their home with these attractive rangolis and door hangings. The magnificent and bright decoration will definitely impress Goddess Laxmi to visit your dear one's home. Send these fabulous gifts to India and make the festival filled with joy and happiness.