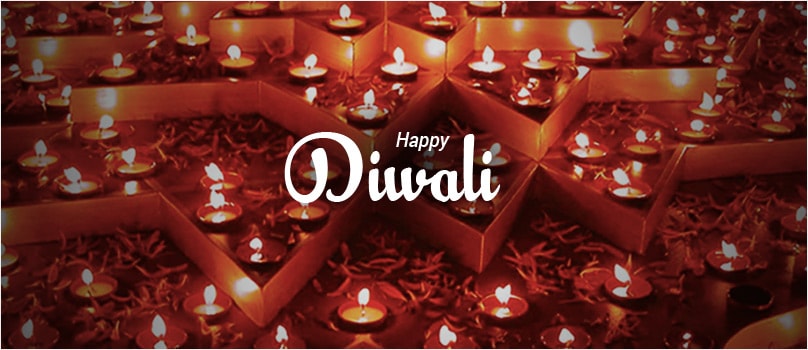 India is the 'land of festivals'. Here, all festivals has its own significance behind the celebration. And Diwali, 'the festival of lights' is a national festival celebrated with lots of zeal and enthusiasm. Whole India participates candidly in this Festival though the way of celebrating Diwali differs state-wise according to the culture and traditions of that particular state. People of all age groups participate in this festival with gaiety and fervor. This special festival is made even more auspicious with the exchange of gifts. Online gifts portal, GiftstoIndia24x7.com is a site that is dedicated to send gifts to India.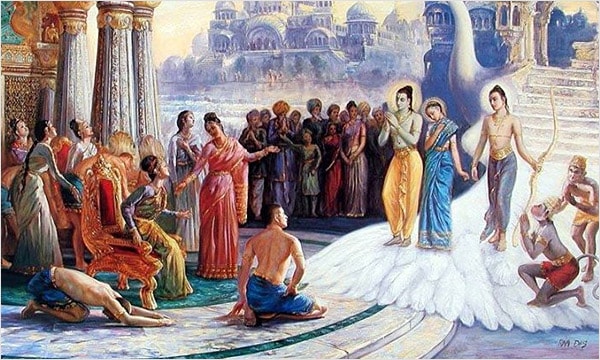 The history of Diwali is originated from various Hindu religious scriptures, mainly the Puranas. Like in many parts of Nepal and India, the myth behind the celebration of Diwali is the victory of Rama over Ravana and then the return of Rama in Ayodhya with Lakshman and Sita after their 14 year exile in forest. Legend says, the people of Ayodhya greeted Rama by lighting rows of lamps. Thus it was named as Deepavali, deep (lamp) avali (rows). Tracing back to the history of ancient India, Diwali was celebrated as the main harvest festival. But later it is being celebrated following the Hindu treatise. As per the Hindu almanac or Panjika, Diwali is celebrated on Amavasya, the 15th day of the dark fortnight of the Hindu month of Ashwin, i.e. October or November every year. But the main Diwali festival is a five day long ritual commences with Dhanwantari Triodasi or Dhan Theras. Second day of Diwali is referred as Aswayuja Bahula Chaturdasi or Naraka Chaturdasi. Third day is Amavasya or the main Diwali. Worship of Lakshmi, the Goddess of wealth, is performed as according to the Hindu mythology Lakshmi was incarnated on this day, the new moon day of the Kartik month. Fourth day is known as Kartika Shudda Padyami or Bali Padyami. It is believed that Bali would come out on this day from Pathala Loka to rule Bhuloka as such a boon was given by Lord Vishnu. The fifth or last day of Diwali is known as Yama Dvitiya or Bhai Dooj or Bhratri Dooj. This day is marked for the celebration of sister-brother relationship. On this day brothers are invited to their sister's home. Sisters put tilak on their brothers' forehead and pray for a long life for their dear brothers. In return, brothers adore their loving sisters by sending adorable gifts to India from US like diyas, crackers, scented candles besides gifts like sweets, chocolates, gift hampers etc. In addition to that, you can also send Diwali special gifts, Diwali Wall-hangings, Diwali puja thalis etc. as Diwali gifts to India.
These five days of Diwali hold five different significant myths or stories with them. Like, first day or Naraka Chaturdashi is the 14th lunar day or 'thithi' of the dark forthnight of the month of Kartik. It tells a story of Narkasur and Lord Krishna. Krishna, the 8th incarnation of Lord Vishnu, killed the demon Narakasura with the help of Satyabhama, wife of Krishna. Narakasura was creating havoc among the people of the three worlds. He was powered by a boon that only his mother could kill him. So Krishna reincarnated his wife Satyabhama as mother of Narakasura and made her the charioteer of Krishna. Ultimately in a fight between krishna and Narakasura, the evil Demon was killed by her mother and peace was restored on the earth. This story carries a significant moral lesson that a mother can also kill her evil son.

Thousands of myths, legends, stories, traditions, rituals but nationwide celebration. Diwali is in true sense the festival of unity in diversity. It brings people together in spite of religious, cultural, social or geographical barriers. The way of celebrating Diwali has been changed over the period of time. Now Diwali is associated with exchange of gifts and cards. And not only in India, now Diwali is also celebrated all over the world. People residing outside India find this festival a special occasion to get connected with their homeland, their family and friends, if not physically but emotionally. This is the occasion when they can convey their warm wishes and love by sending gifts to India. So send Diwali Gifts to your near and dear ones staying in different cities in India.