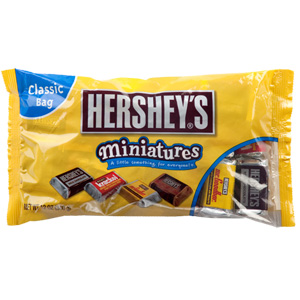 Indians across the globe send gifts to India on festivals and special occasions. Most of the NRIs use online gift stores to send gifts. There are hundreds of online gift stores available nowadays, and amongst all of them - GiftstoIndia24x7.com, is very popular. On this very user friendly gift store, you can find gifts for all occasions and for every body.

If you want to treat your dear ones in India with delicious chocolates, then you can always use the services of GiftstoIndia24x7.com to send chocolates and other gifts to India. Amongst all the chocolates, that are available on our online store, Hershey's Chocolates are very popular.

The Hershey Company is the biggest chocolate manufacturer in North America. It is one of the oldest chocolate making companies in the USA. The company uses distinct and high-quality ingredients to make chocolates that are exceptionally delicious. The combination of rich flavor, creamy taste, and smooth texture make Hershey's Chocolates unique. You dear ones in India would be delighted to receive Hershey's Chocolates as a gift on a special occasion. Apart from Hershey's Chocolates, you can find chocolates from other reputed brands as well.

So, for the next special occasion add a box of Hershey's Chocolates along with your other gifts to India, and delight your friends and family.

Mr. Amit Desai, CEO of the organization has said, "The perfectly balanced taste and texture of Hershey's Chocolates will surely make the special occasion a memorable one for your friends and family in India".