Gift vouchers and hampers to your special ones in India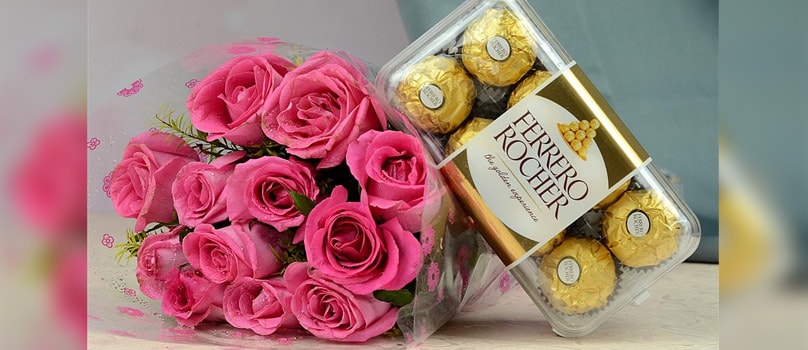 Life is boring without celebrations. These give us some fresh oxygen in the middle of the daily rat-race that we go through. Indians are characterised by their friendly nature and they possess a capacity to make everyone close. Living in a country like India the people here are tolerant about other religions. Festivals round the year are thus a part of Indian culture. So there is no dearth of fun and frolic here. Indians have more or less knowledge about many religions as India is inhabited by people of different religions.

Festivals are marked with the exchange of gifts to celebrate the zeal and enthusiasm brought along with it. Gifts make the occasion special as they bring happiness to the recipient. But nowadays celebrating with family is becoming difficult as more and more people are settling outside the country. So people are more leaning towards smart shopping like gifting products online. With the advent of this system gifting has become easy and hassle-free. Not only can this help you to deliver gifts abroad but most importantly people settled abroad can also gift their dear ones online. So even if your family is away from you there is no hindrance to share the emotions and joy of the occasion or the festival with them. This will conveyed through the gifts send by you on behalf of your family. There are many e-gifting site that have opened up but if you want to send gifts to India comfortably and affordably then GiftstoIndia24x7.com is the only answer to all your queries.

The most important fact about this site is that here you will find wide range of items for every occasion. They keep track about most of the festivals celebrated all throughout the world. There are broad range of gifts for every particular celebration. The speciality of this portal is that they even provide gifts which are specially associated with the occasion. Like during Rakhi festival you will find gifts associated to this, like Rakhi threads, Rakhi thalis etc. These are essentials of the festival without which the rakhi is incomplete. Christmas gifts include Santas, cakes, Christmas trees etc. But all these may not satisfy you because choosing a perfect gift for your dear one is really a tough job. Whatever you choose for them may be already available to them or they may not prefer it so the most commendable option would be to send them Gift Vouchers or Gift Hampers. This would provide the recipient the freedom to buy on their own and with the gift of hampers you will be able to give them a number of products at the same time.
Gift Hampers
This online gifting site offers a vast collection of Gift Hampers which can be gifted to anyone. These gift hampers come with a combination of different gifts in one. Gift hampers to India express your deepest feelings to your dear one even if you are not with them. Gift hampers are of different types. Like there are chocolate hampers, dry fruits hampers, sweets hamper, exclusive hampers and many more to add on. In the chocolate hamper you will find exclusive collections of foreign chocolates like Fererro Rocher and Denmark Butter Cookies, Lindt and Ferrero Rocher, besides there are national chocolates too like Sweet Addiction Hampers that consists of chocolates like Kit kat, Dairy Milk, Gems etc. On the other hand in the Exclusive Hamper you will find bouquets of flowers with cakes, soft toys with chocolates and cakes etc. Dry fruits hampers include Dry fruits bunch consisting of cashew, almonds, raisin, pistachios stuffed in a decorative shiffon pouch and many more to add on.
Gift Vouchers
If you are really considered about giving a choice to your dear one to let them buy at their own will then Gift Vouchers are the best option. GiftstoIndia24x7.com brings to you loads of Gift cards to India from USA from the leading brands. There are different types of products to choose from. Like apparels, books and Dvd's, watches, jewellery, electronics and many more. Apparel vouchers come from Fab India, Big Bazaar, Pantaloons, Gini and Jony, Westside and hundreds of brands. Jewellery vouchers come from the brands like Tanishq, Asmi, D'Damas and other renowned brands. For food lovers there are gift vouchers from Domino's Pizza, Mainland China, Pizza Hut that will delight them. So just buy a voucher of a convenient price and gift it to your special one. Let them buy whatever they feel like and impress them with your gifting sense.
Getting bored of sending single gifts? then try the idea of sending a Gift voucher or hamper and convey your innermost feeling and concern for the one you love.