Best Gift Ideas Which Can Delight Your Dear Ones on Dhanteras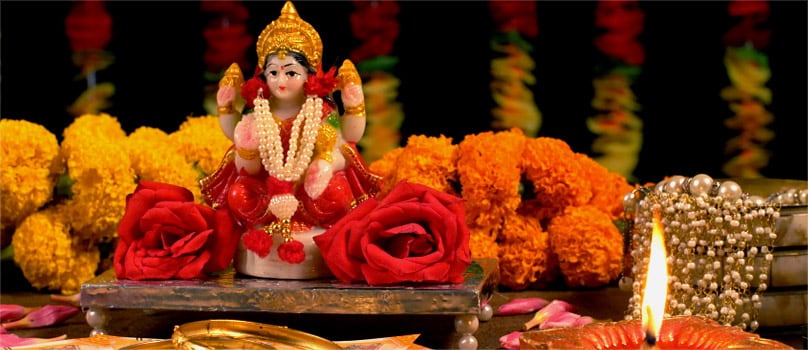 The festival of wealth, Dhanteras, is celebrated two days before Diwali with a lot of pomp and show. It officially marks the beginning of the festive season which ends with Bhai Dooj. It is customary to get something new on the occasion of Dhanteras which usually means jewellery, utensils or precious metals. Like all other festivals, Dhanteras too is an occasion for gifts giving. You can send online gifts to India for your loved ones and surprise them with exclusive gifts. Although there are many websites to send gifts to India, this online gifting portal provides you with the best available products that will be sent to your friends and family before time. To make your job simpler, we have further selected the best Dhanteras gift ideas for your friends and family in India.
Silver Gifts
Giving gifts of silver on Dhanteras is considered auspicious and therefore silver gifts make a good gift idea for this occasion. These gifts will be cherished by your friends and family in India and they will treasure it forever. Attractive silver gifts are available on our online gifts store which have been classified into three categories. The silver coins section contains traditional coins containing images of Lord Ganesha and Goddesses Lakshmi and Saraswati. Exquisite silver thalis are available here along with accessories like spoons, containers, idols, coins and bells that are also made of silver. Silver idols of Lakshmi, Narayan, Ganesh and Durga are available in this online gifting portal. The Lakshmi Narayan Idol will be a perfect gift for this occasion. There are two idols of Goddess Lakshmi and Lord Narayan in a standing posture. The idols are made of pure silver and look very elegant and simple.
Jewellery
Ladies wear new jewellery on the occasion of Dhanteras and therefore a gift of beautiful jewellery would be very much welcome. Stunning diamond, gold, pearl and fashion jewellery are available here. Diamond jewellery available on our website constitutes of beautiful and attractive pendants of varied designs and styles. Attractive gold jewellery in the forms of chains, necklaces and earrings are showcased here which have different designs and will give your dear lady a sophisticated look.

Beautiful fashion jewellery sets as well as separate earrings and stylish pendants are available that will make a great gift for your daughters in India. Attractive pearl sets containing necklaces, earrings, watches, bracelets and pendants will definitely appeal to all the dear ladies in your life. The Fairy Pearl Pendant looks very stylish and fashionable and will be loved by your dear ones in India. The set contains a pearl necklace with a beautiful gold-plated heart and a red crystal along with studded white stones. The matching earrings are also very beautiful.
Sagun Coins
Coins of gold and silver are given to near and dear ones on Dhanteras as a sign of sagun or good luck. Thus sagun coins can be gifted to friends and family on this festival and will be greatly appreciated by them. Our online gifting portal offers you a set of exclusive gold and silver coins for this occasion which your dear ones in India will definitely love and treasure. These coins come in rectangular as well as round shapes and depict Lakshmi, Ganesh and Saraswati. The Saraswati Ganesh and Lakshmi Silver Coin is a great gift that will easily fit into your budget. The coin depicts Lord Ganesh with His two sisters. Goddess Lakshmi is sitting in the centre while Her two siblings are sitting on either side of Her. Puja essentials are spread in front of them. The coin looks very auspicious and a perfect gift for any occasion.
Spiritual Gifts
Dhanteras is a religious occasion and therefore spiritual gifts are perfect for the occasion. Such gifts will be especially liked by your elderly relatives and also other members of your friends and family. These items are readily available on our online gift store for you to choose from. Serene idols of Gods and Goddesses like Bal Gopal, Ganesh, Shiv, Parvati, Sai Baba, Yashoda, Saraswati, Buddha, Bajrangbali, Lakshmi, Krishna, Radha, Ram, Sita and Lakshman are available here that will invoke devotion in the hearts of everyone. Exclusive coins of gold and silver in spherical and rectangular shapes will be loved and treasured by your loved ones in India.

Spiritual hampers contain items that are necessary for the puja and also those that hold a religious significance. The Golden Puja Thali Hamper is a very useful gifts as it contains items that are necessary to perform the Dhanteras puja. It contains a silver Lakshmi Ganesh in an acrylic sheet frame along with other puja essentials like a silver plated thali, chopra, diya, incense stick stand and katori.
These and many other gift items from the best site to send gifts to India will definitely make your dear ones in India happy. They will definitely remember you while celebrating Dhanteras this year. Gifts for other festivals and occasions are also available here that you can choose for your friends and family in India.